Xbox Series X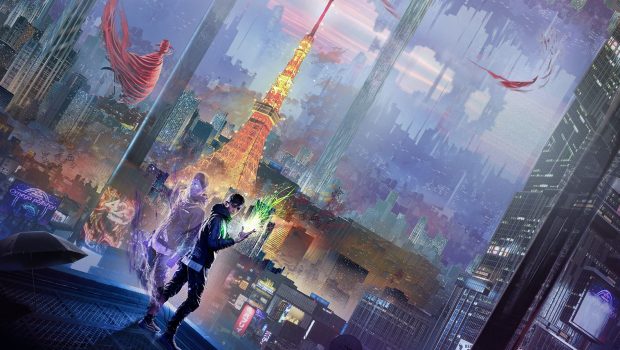 Published on April 16th, 2023 | by James Wright
Ghostwire Tokyo XSX Review
Summary: Ghostwire Tokyo on the Xbox Series X is Ghost Busting Japanese style!
While Ghostwire: Tokyo has been available on the PC and PlayStation 5 since last year, it is now time for owners of the Xbox Series X|S to experience this supernatural thriller as you delve into the paranormal events that surround this Japanese city in this open-world action adventure.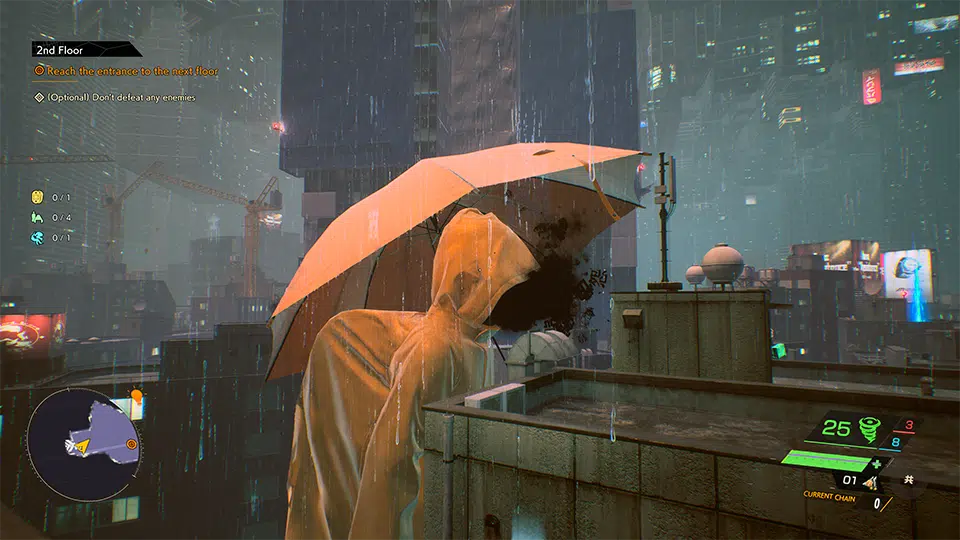 However developers Tango Gameworks have updated their original game with the Spider's Thread Update that is available across all platforms and brings a plethora of additions and improvements to this game so if you have never played Ghostwire: Tokyo before, now is the perfect time to start your ghost hunting journey and best of all, it looks and plays fantastically on the Xbox Series X.
FEATURES:
Spider's Thread Update: This free update will feature the Spider's Thread game mode, as well as new areas to explore with enemies to face and skills to face them. This update also comes with an assortment of quality-of-life fixes.
Explore a Broken, Beautiful Tokyo – Re-create Tokyo's timeless beauty—an unmatched mix of ultra-modern cityscapes, deep dark alleyways, and beautiful ancient temples—but with a supernatural twist that will be a surprise even to those who are familiar with the city. While barren and ominous, the metropolis' splendor is on full display with iconic landmarks including Shibuya Crossing, Tokyo Tower, and more.
Wield Paranormal Abilities – Ghostwire: Tokyo features a robust combat system that allows players to employ supernatural powers to unleash devastating, otherworldly attacks and interact with the paranormal in a variety of ways – cleanse, banish, and destroy. Throughout their journey players will grow their newfound powers to suit their playstyle and take the fight to the supernatural.
Face the Unknown – Tango is known for their creepy monsters and Japan's culture—stories of yōkai (supernatural beings from Japanese folklore), ghost stories, and urban legends—provides plenty of inspiration. In the studio's version of Tokyo, evil spirits are wandering the city in search of victims. Players will encounter supernatural entities such as Shiromoku, a spirit of a young bride in a traditional white kimono who was unable to wed her lover and has endless regret, and Amewarashi, a paranormal entity in the form of a child wearing a raincoat that manifests due to its great sadness from being separated from his parents and his mischievous spirit.
Ghostwire: Tokyo XSX Review
At its core, Ghostwire: Tokyo is supernatural first person action game that transforms players into Akito who is "given" his own supernatural powers and when 99% of the population of Tokyo vanish due to a mystical fog, it is up to our hero to uncover the truth and push back the dark spirits that now plague this modern ghost town.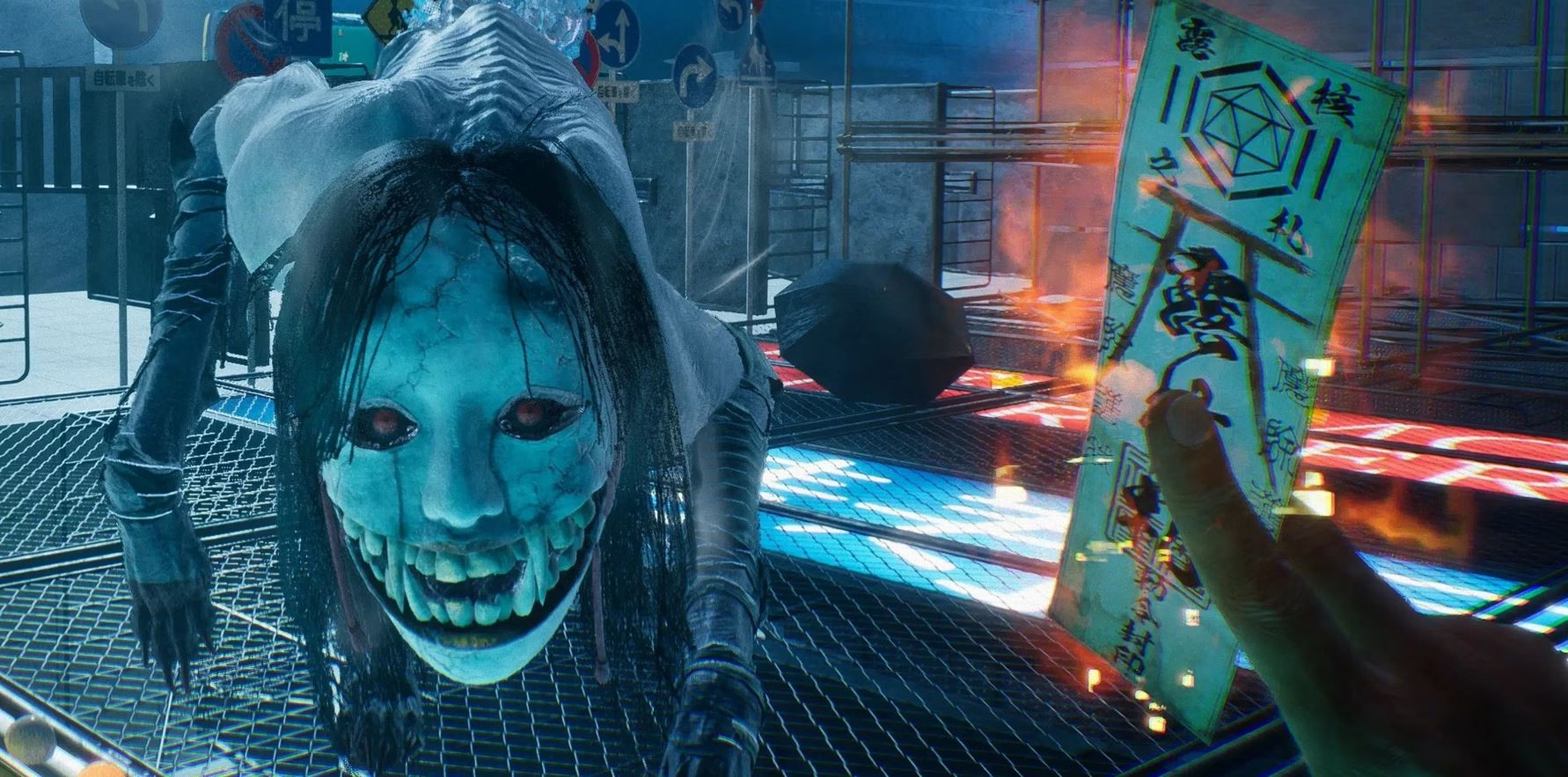 The developers behind Ghostwire: Tokyo, Tango Gameworks are no stranger to the horror genre as they were also responsible for the game, The Evil Within and its sequel. Needless to say this development company has an affinity for horror and with the diverse paranormal history of Japan, they have a wide gamut of themes to draw from.
Additionally, imagine every single Japanese horror reference from films merged into a video game and you have Ghostwire: Tokyo that successfully embraces and implements the world of the Japanese paranormal perfectly. So if the Japanese paranormal scares the absolute crap out of you, then my friend, you are in for a very scary treat!
Without spoiling the narrative of Ghostwire: Tokyo, our protagonist was one of the lucky ones who was spared from the purge. Akito also hopes that his unwell sister Mari is alive and he forms the unlikely alliance with a vengeance spirit called KK (a former ghost hunter) who empowers our hero, however this spirit has its own agenda. He also has a good grasp on the visitors and how to abolish them. But who is the masked man Hannya and what does he want from Akito's sister?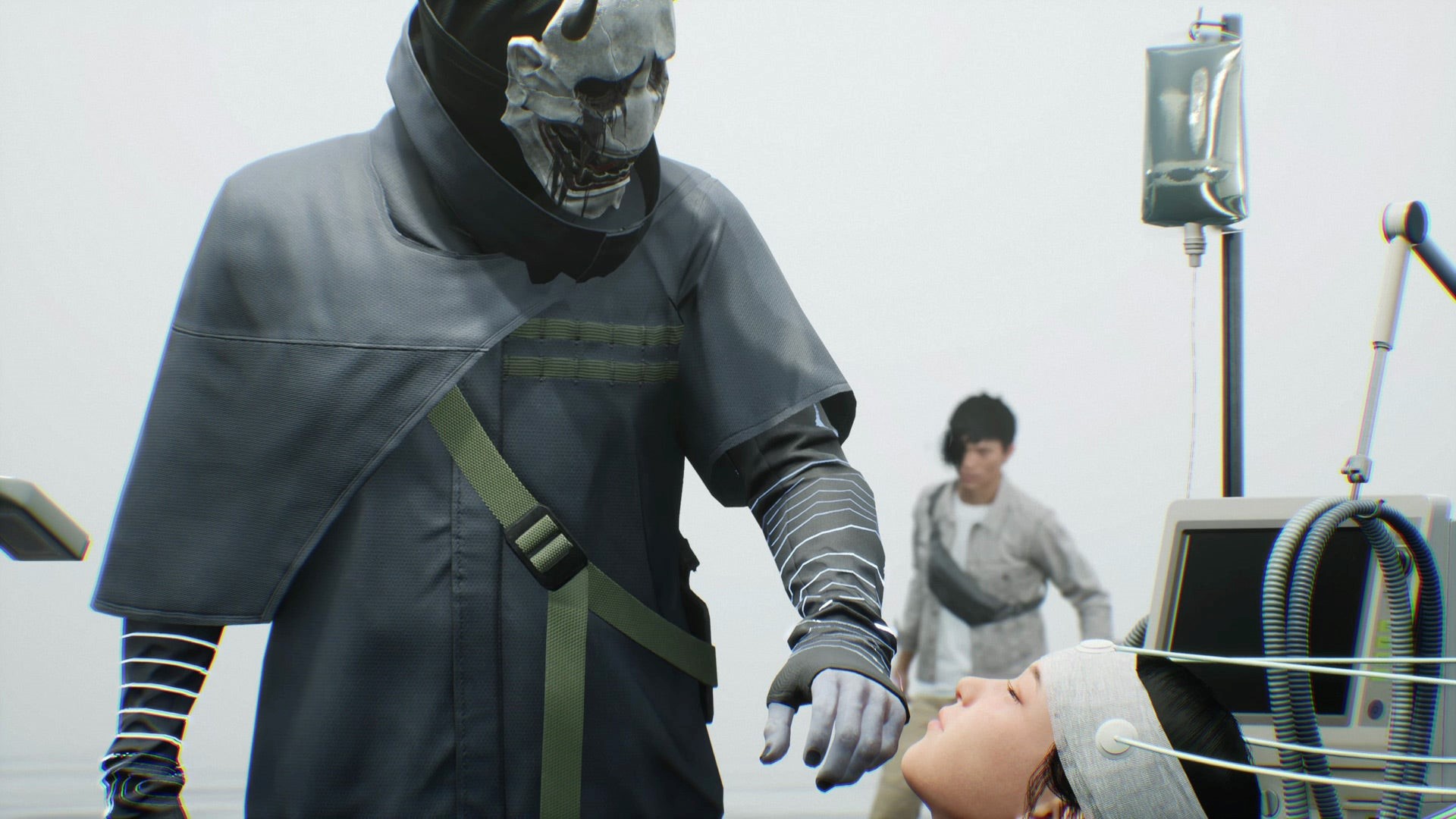 As you explore this city, you need to use your powers to cleanse the 30 or so Torri Gates which are responsible for the paranormal fog. Of course, there are various entities that are protecting these gates, including other enemies that are littered throughout your supernatural journey that you must defeat as you try to save these lost souls.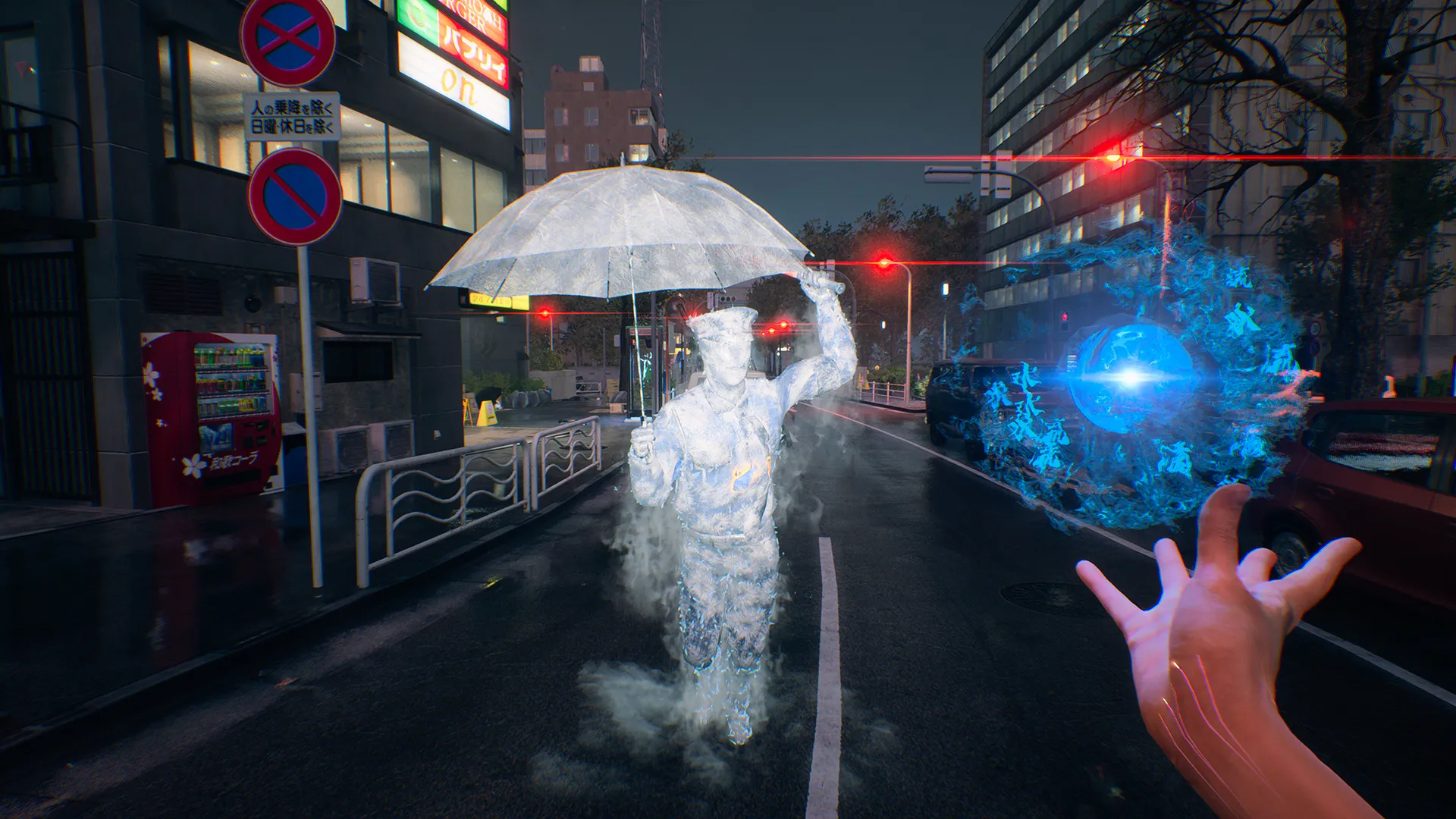 Fortunately the paranormal abilities of this first person action adventure work very well and nothing feels too forced or contrived but rather these powers work well with the story and gameplay. As you progress through the game, there are RPG elements that you must be use to become more powerful, as do you your enemies.
Needless to say the combat is super fun as you use Ethereal Weaving to thrown the elements at your enemies that visually looks super impressive. Combat is also a mixture of directly confronting your enemies and stealth that both works quite well with the gaming mechanics. Given the difficulty level, some of the boss battles can be a challenge but they all have a weakness. Add in collectibles, voice logs and side quests and there is plenty to uncover in Ghostwire: Tokyo.
Apart from the main story mode which is around 14 or so hours to complete (40 with all the side missions), this edition of Ghostwire: Tokyo comes with the new the Spider's Thread mode. In the Spider's Thread, you have been tasked with a mission from Tatari to traverse 30 floors without dying and complete a set objective on each level.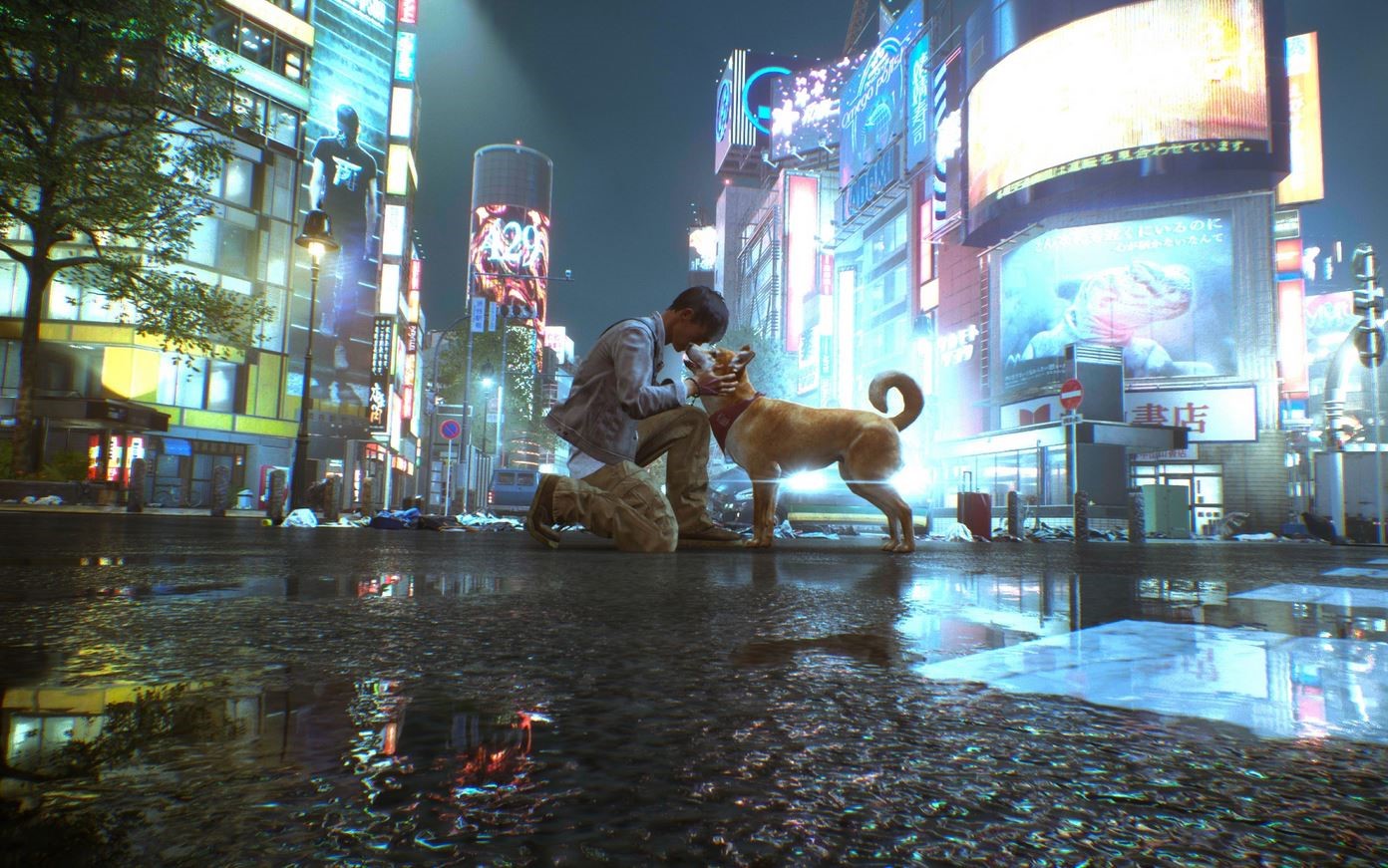 This is a fun distraction to Ghostwire: Tokyo which is very rogue-lite that is not only rewarding but equally frustrating. As you complete each objective and move to the next floor, you gain new skills and abilities. Floors are also randomly generated and if you die, you start back at level 1 and must commence your journey to the 30th floor again.
Graphics / Audio
Graphically, this game is based in the area of Tokyo called Shibuya and has been faithfully and beautifully created. There has never been a virtual Tokyo that looked so real with some stunning attention to detail. Additionally the supernatural folklore of Japan has again been perfectly created on this next-gen console that really makes it feel like you are part of some Japanese horror move from long haired girls to creepy high schoolers and these supernatural denizen not only look amazing but they interact well with the protagonist and the environment.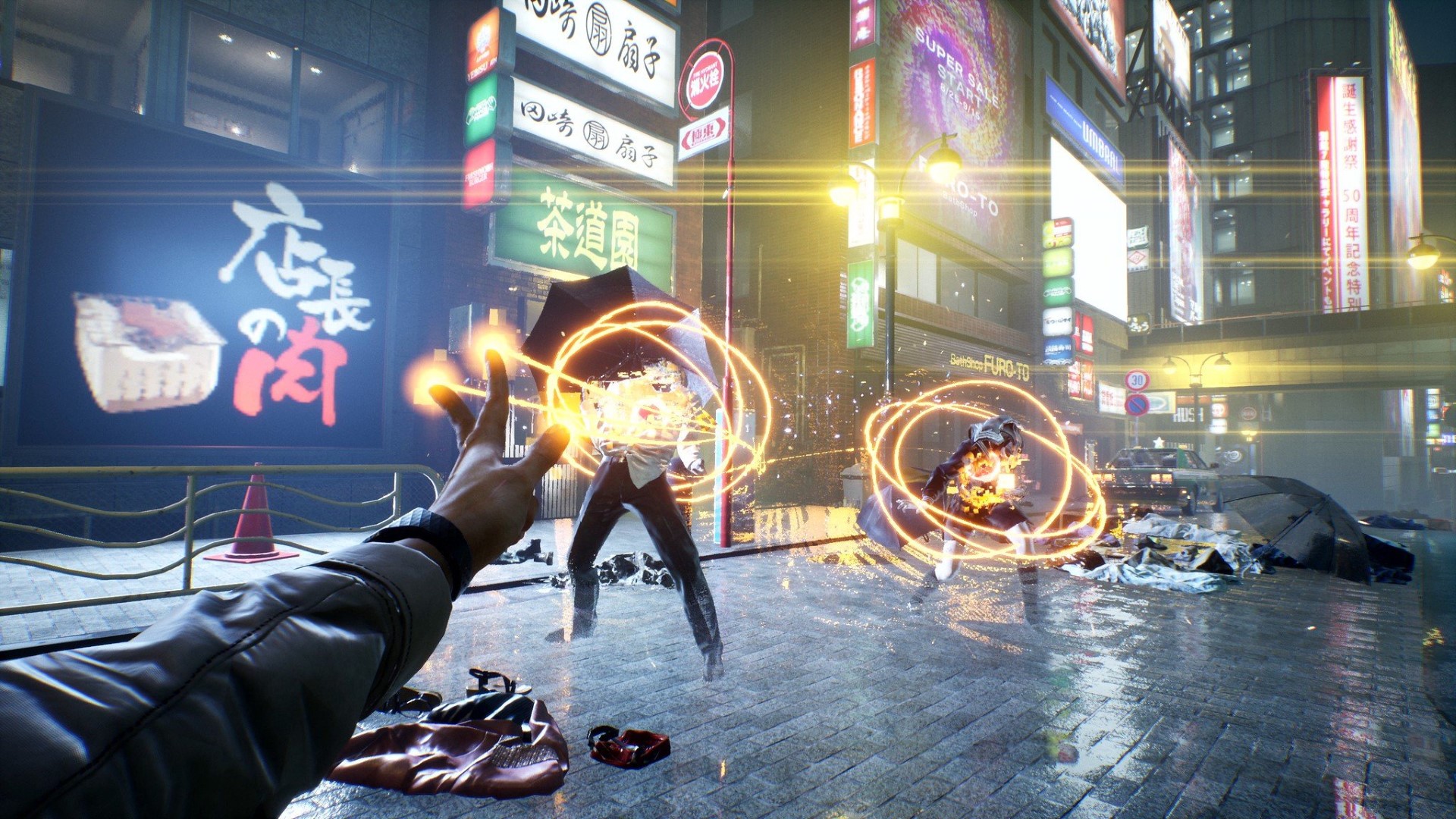 As a result, it makes for a very smooth gameplay depending on what visual mode you have selected. Sound effects, music and voice acting also go hand in hand with the gameplay that makes Ghostwire quite a compelling experience from start to finish. While ray tracing looks glorious, the framerate does drop.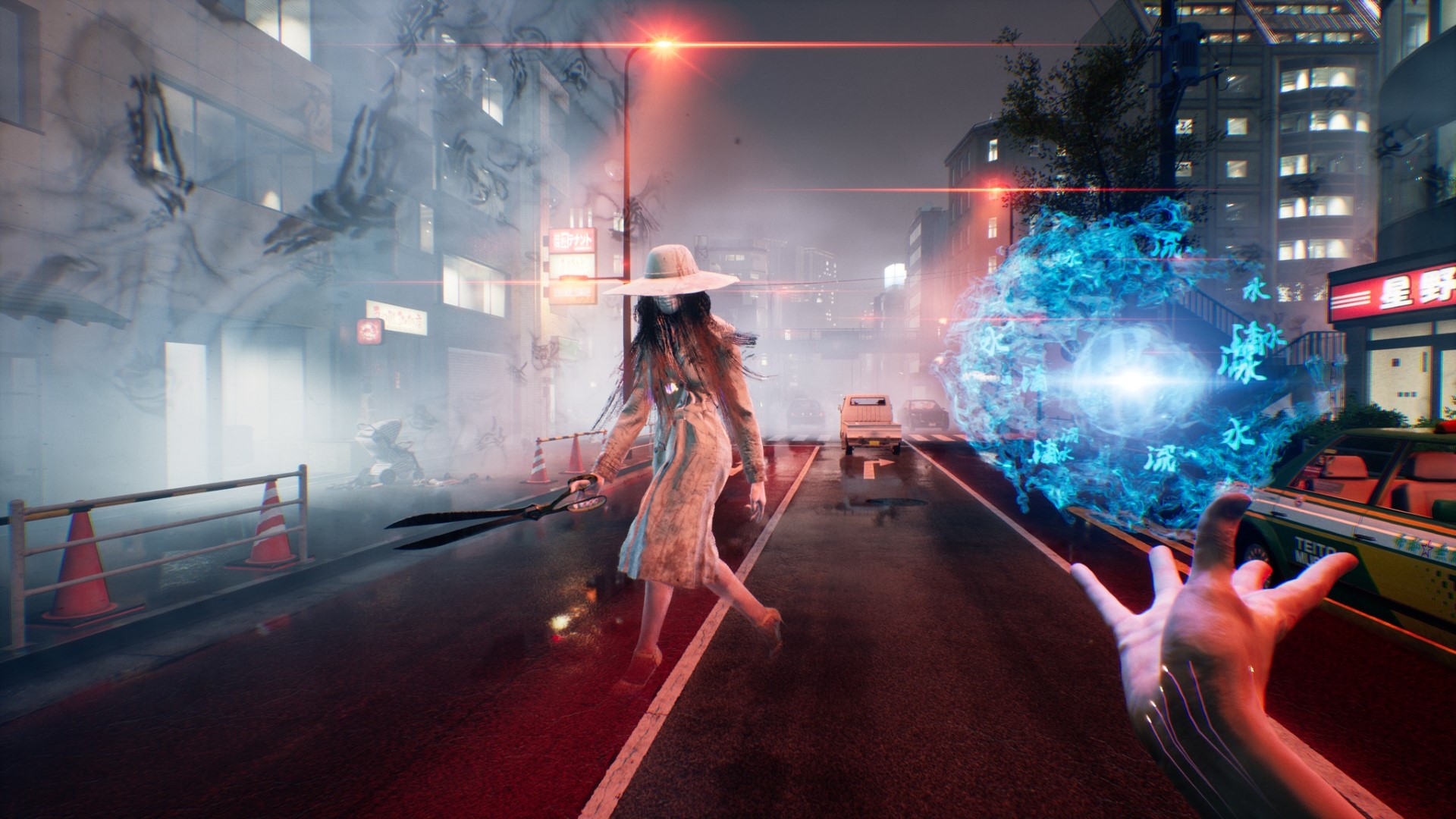 Final Thoughts?
Ghostwire: Tokyo on the Xbox Series X successfully creates an interactive Japanese horror movie on this next-gen console that is filled with scares and enjoyable gaming moments. Best of all, this version has all the latest updates and improvements that really fine-tunes this gaming experience.