News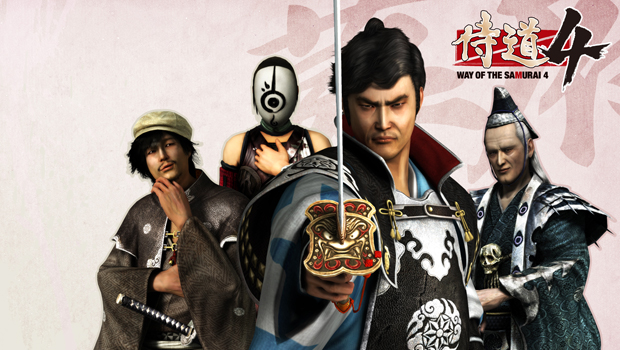 Published on September 8th, 2014 | by admin
Ghostlight announce Way of the Samurai 4 for Steam
Ghostlight is excited to reveal that it will be bringing the Japanese action game and prestigious 'Famitsu Gold Award' winner, Way of the Samurai 4, to PC via STEAM later this year.
Developed and published in Japan by Acquire and Spike Chunsoft, Way of the Samurai 4 is part of the million+ selling Way of the Samurai series. The series has seen many versions released across a number of consoles including PSP, PS3 and Xbox 360, but to date none of the games have ever been released on PC.
Way of the Samurai 4 has so far been exclusive to PS3 so Ghostlight say they are delighted to be working alongside Acquire and Spike Chunsoft in creating the first ever transition to PC of such a popular series.
This announcement represents something of a departure from Ghostlight's previous JRPG releases and also marks the first big Japanese action game they've ever worked on.  As with previous releases, Ghostlight will once again be using the team over at Laughing Jackal to port the title to PC.
More on Way Of The Samurai 4 
THE FOURTH ENTRY OF THIS THRILLING SERIES is set in the mid 19th century, as Japan has begun to open its borders to the Western world.   You'll play as a master-less samurai thrown into a three way conflict between the shogunate pro-governmental forces, the nationalistic isolationists, and the foreign powers who are heavily influenced by the British Navy.
Navigating this new and dangerous world, the missions you select will shape your destiny as you discover multiple endings depending on your loyalty to the three factions.
Way of the Samurai 4 features a huge selection of character customization options, equipment upgrades and a dynamic combat system that allows the player to use a vast array of melee and gunpowder weapons in order to develop their fighting skills.