Hardware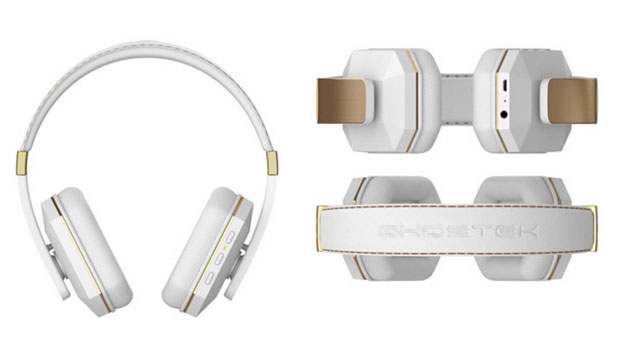 Published on February 11th, 2017 | by James Wright
GHOSTEK SODROP 2 WIRELESS BLUETOOTH HEADPHONES REVIEW
Summary: The Ghostek Dodrop 2 Wireless Bluetooth Headphones provides some excellent audio that is very affordably priced!
As cordless headphones become the norm in this busy world that we live and with Apple removing their headphone jacks from all their new smartphones, not to mention the improvements of wireless technology, Ghostek have released an affordable and quality product for those in the market for new headphones.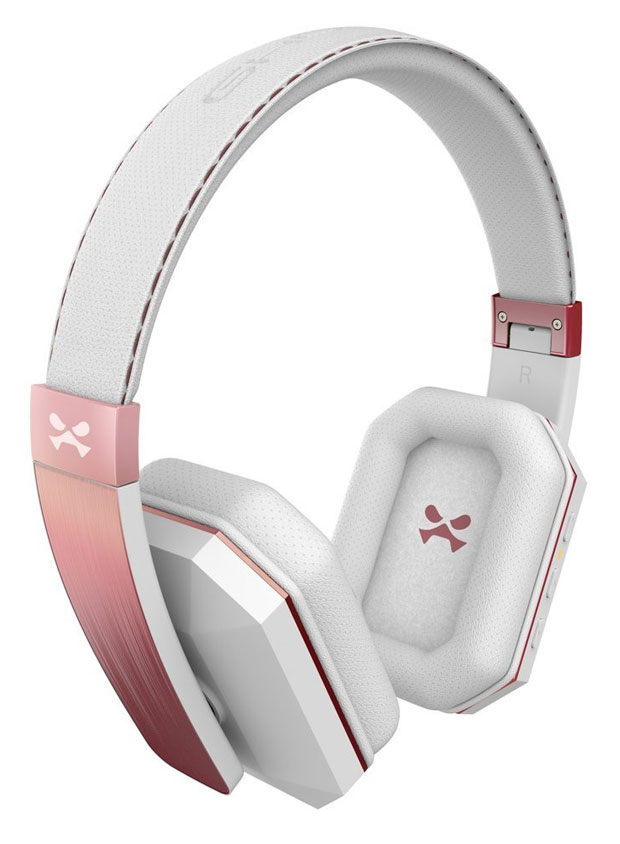 Best of all, the Ghostek Sodrop 2 Wireless Bluetooth Headphones supports Bluetooth 4.0 technology for improved wireless capabilities which produces richer audio. Add in an in-built microphone, a very comfortable fit due to the inclusion of soft leather plus pleasing aesthetics thanks to its brushed aluminum design and this is one great product.
So before we get into the crux of this review, here's an overview of the features from the Sodrop 2 Wireless Headphones;
HD Crystal Clear Sound, Let the Beat Drop Full Volume Blast with These Bass Sensitive Headphones from Ghostek®
These Headphones Feature Bi-Directional Noise Reduction Technology So That You Can Listen to CD Quality Sound
The soDrop 2's Feature aptX® Bluetooth 4.0 Technology That Provide Rich Sound for Any Type of Music
You Can Connect the soDrop 2'sTo Virtually Any Bluetooth Enabled Device from a Distance Of 10-Feet
A Microphone In The Ear Cup Let's You Take Calls Without Having to Remove The Headphones & For The Really Long Trips, Ghostek® Includes a Detachable Male to Male 3.5MM Audio Line Cable
High Quality Soft Leather & Brushed Aluminum Metal Accent the soDrop 2
You Can Wear These Headphones for Hours Without Your Ears Feeling Tired
These Headphones Come With Ghostek's 1-Year Limited Exchange Warranty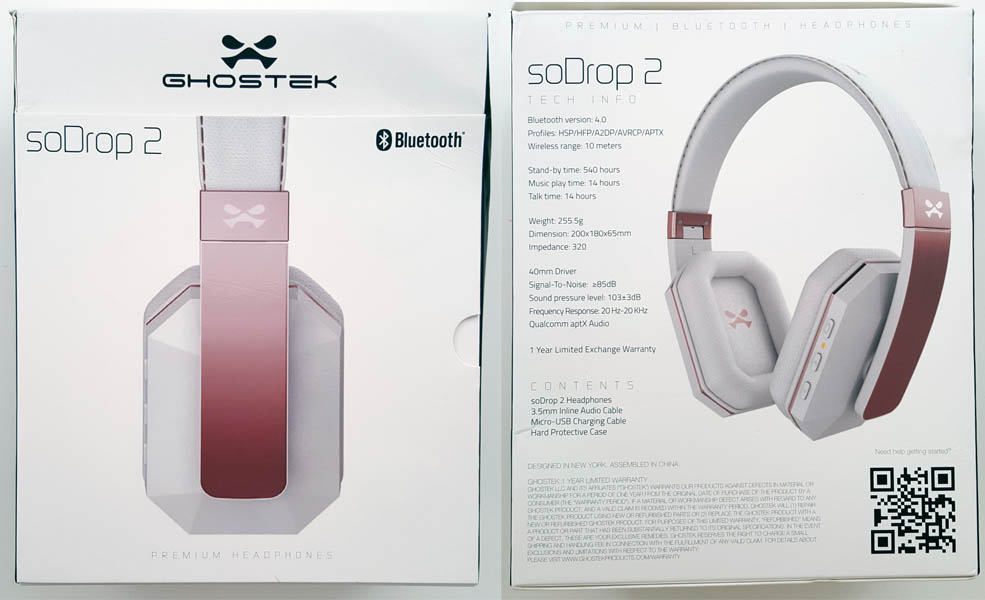 Available in stores or at online stores such as Mobile Zap, the Sodrop 2 Wireless Headphones is affordably priced at around $135AUD (Feb 2017) with the noise reduction model retailing for $162AUD. Given the price, these headphones are ideal for a variety of activities that includes listening to music, taking phone calls, watching movies, playing games or getting lost in audio books and with that scope, it definitely does everything… more importantly, it does it well.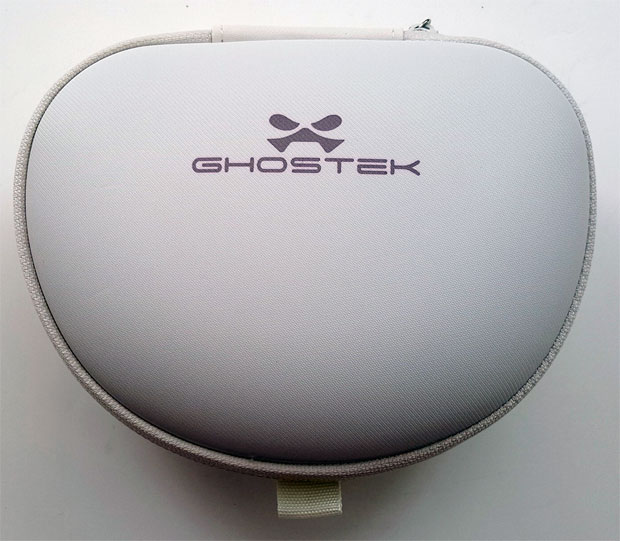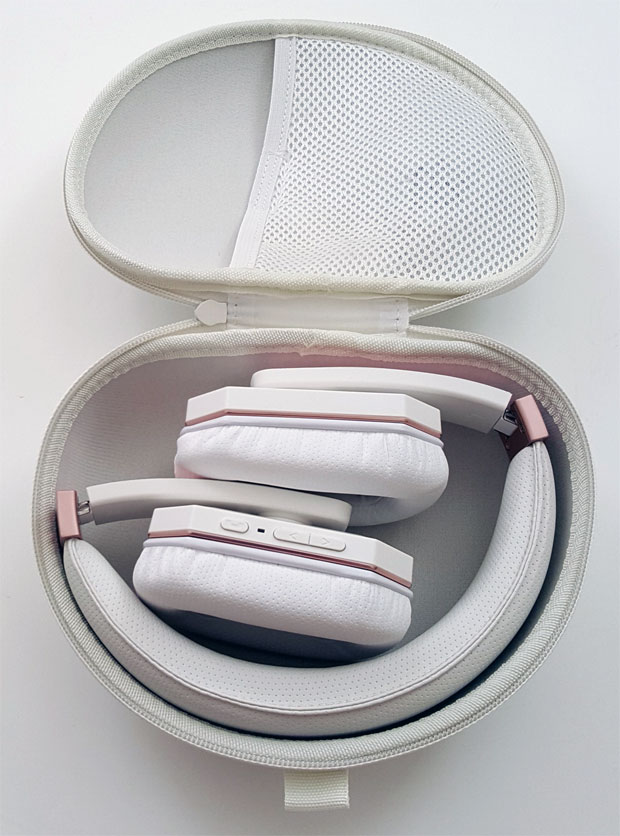 So let's talk about the design. The appearance of the Sodrop 2 Wireless Headphones screams high-end from its look which includes its lightweight brushed aluminum design and inclusion of soft leather with a weight of just 255.5 grams. Upon further investigation, it boasts a sturdy and light-weight design plus a carry case for transport and storage, the Sodrop 2 Wireless Headphones neatly folds away. The headphones are a good size at 200mm x 180mm x 65mm which makes it feel just right and not too bulky while you're wearing them. Furthermore, the controls on the Sodrop 2 are well placed and easy to use.
Specifications
Bluetooth Version: 4.0
Talk Time: 14-Hours
Standby Time: 540-Hours
Music Play Time: 14-Hours
Wireless Range: 10-Feet
Bluetooth Profiles: A2DP / AVRCP / HSP / HFP
Impedance: 32 Ω
Sound Pressure Level: 118 ± 3dB
Frequency Response: 20Hz – 20 KHz
Signal – To – Noise: ≥85dB
Weight: 255.5g / 9oz
Dimension: 200mm x 180mm x 65mm / 7.87″ x 7.08″ x 2.56″
However where the Sodrop 2 Wireless Headphones shines is through the audio quality. So with the inclusion of Bluetooth 4.0, 40mm drivers and aptX technology, the audio quality does sound richer and the bass is well-balanced without it distorting the sound too much. The music or audio in general can be quite loud which is great for those that like their sound loud. Pairing this device is a breeze and you can connect two devices to this product as well.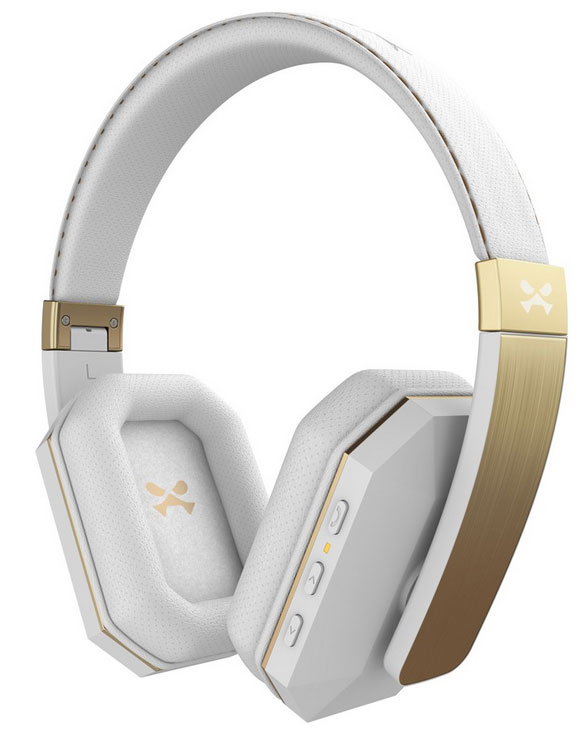 We tested the Sodrop 2's with a wide variety of music from rock to classic and even heavy metal and overall, the audio was quite decent. It was very clear! Gaming and movies performed equally as well in the audio department and when you're receiving a call, the inbuilt microphone provided the user with clear audio.
The battery of the Sodrop 2's supports a standby time of 540-hours with 14 hours of talk/music time. The 14-hours also includes movies, however your smartphone or device will definitely go flat long before the Sodrops does. Charging is relatively fast and it comes with a micro USB cable to fully charge the headphones and as it uses Bluetooth 4.0, it does last a little longer than previous versions of this technology.
You can even use the headphones without power, thanks to the included audio cable which works really well. Another cool aspect about the headphones is the design of the earcups which adds noise-isolating technology. So while I was wearing them, it muted the background noise quite well. More importantly it was very and I do mean very comfortable.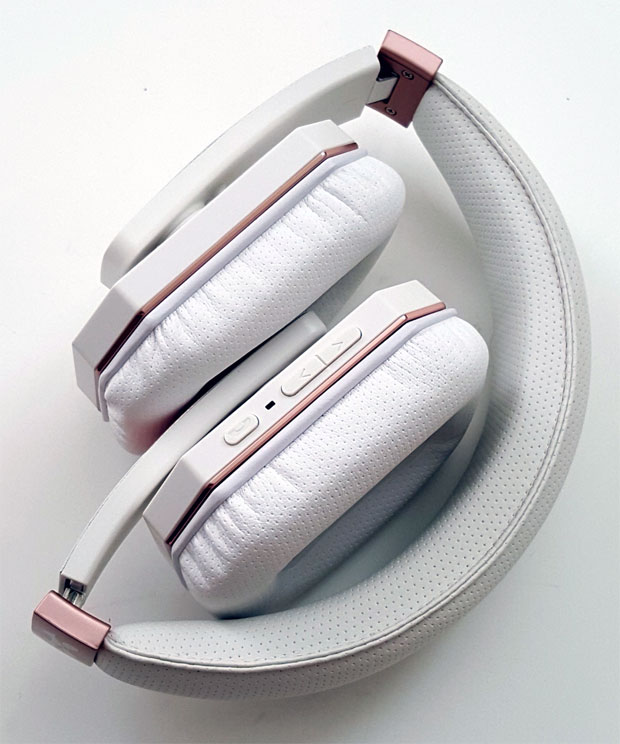 Final Thoughts?
I'm really digging these headphones and Ghostek should be commended on creating such a premium product at such an affordable cost. Audio quality is great, setup is pretty much non-existent and with great battery life, the Ghostek Sodrop 2 Wireless Bluetooth Headphones will definitely become part of your day and night!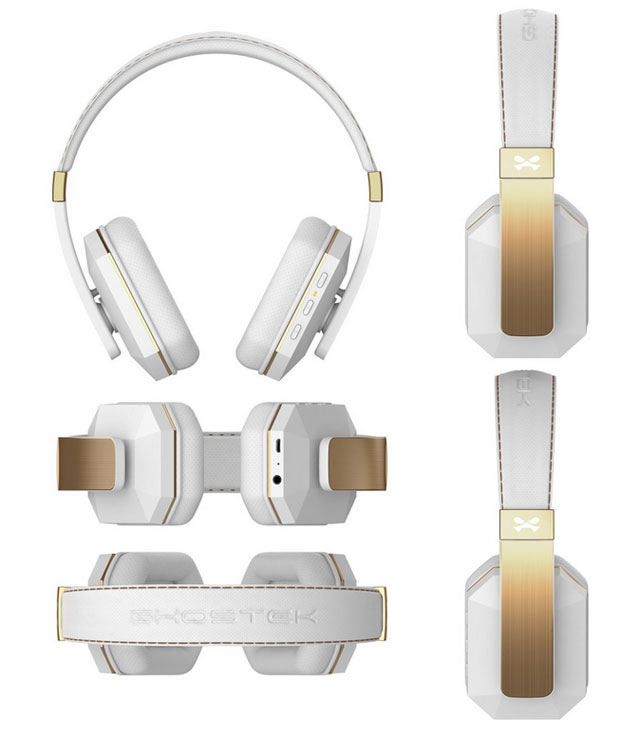 For more headphones, visit http://www.mobilezap.com.au/16389/electronics/headphones.htm