Events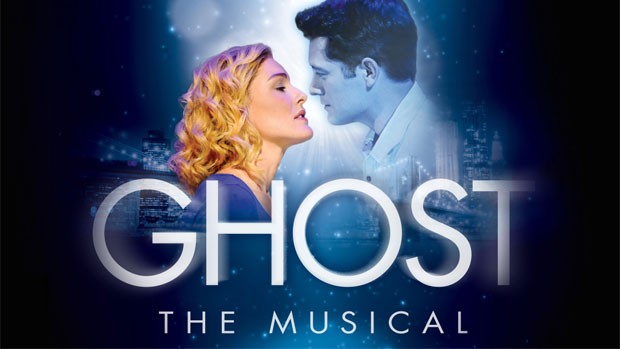 Published on February 27th, 2016 | by Andrew Bistak
Ghost the Musical Review (Melbourne Australia 2016)
Summary: Ghost the Musical in Melbourne is definitely the must see production of 2016!
The West End and Broadway sensation is now showing in Melbourne that transforms the original 1990 Oscar winning film of Ghost into a truly enjoyable and memorable musical experience that is brimming with romance, drama, humour, emotion and is just an all-round perfect production. Directed by Tony Award-winner Matthew Warchus and choreographed by Ashley Wallen with the magic of professional illusionist Paul Kieve, Ghost the Musical is a real blockbuster experience that draws you in from the very first moment and holds you captivated until the bittersweet end.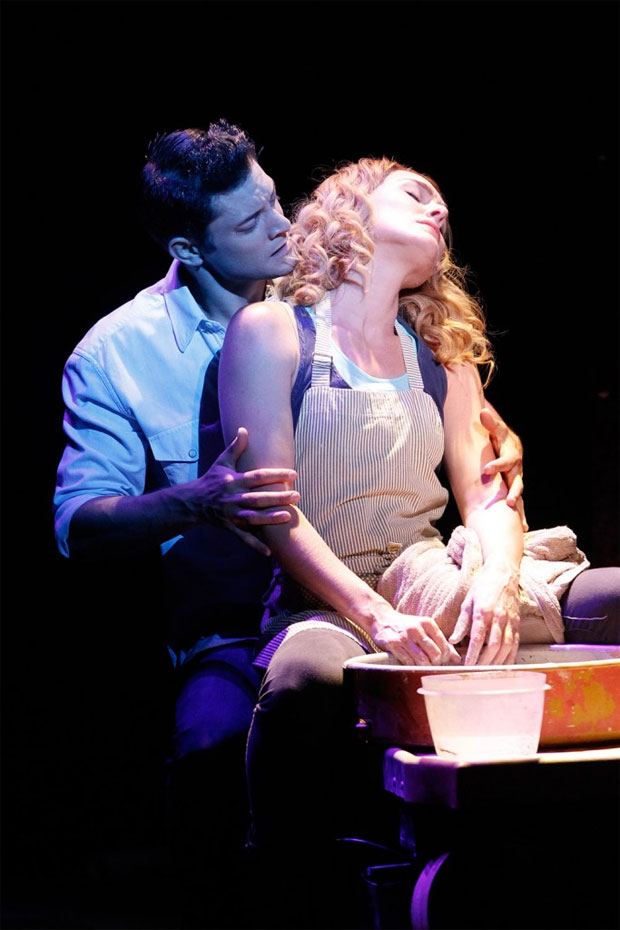 The Australian incarnation of Ghost the Musical stars Rob "Millsy" Mills as Sam Wheat, a banker who has found his soul mate in Molly Jensen who is played by the Jemma Rix. With the perfect life ahead of them, their romance is soon cut short by close friend and colleague Carl (David Roberts) who hires a thug (Ross Chisari) to steal Sam's wallet after a romantic evening out for Sam and Molly. Carl believes that the contents of Sam's wallet holds a password that will allow him to access the money he is has been squirrelling away at their financial firm. Unfortunately the robbery goes awry and Sam is murdered which leaves Molly devastated as her soul mate has been taken away from her.
As a result, Sam's spirit is stuck on earth, unable to move on due to the love he has for Molly but as he lingers, he discovers that Carl was responsible for his murder which forces him to seek the aid from a so-called psychic called Oda Mae Brown (Wendy Mae Brown) which in essence creates one of the best romance stories of the modern world. The original film starring Patrick Swayze (Sam Wheat), Demi Moore (Molly Jensen) and Whoopi Goldberg (Oda Mae Brown) was a relatively prefect story but the musical takes it to another level with the great music, flawless performances, astonishing choreography, colourful costumes and some of the finest stage effects to have ever graced a musical.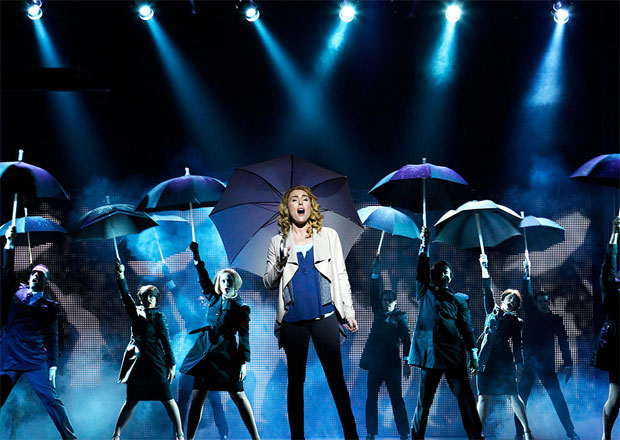 So let's talk about the cast. Wow!
The entire cast, particularly the leads successfully transforms the original film into this almost interactive experience and even though you know what's going to happen, watching if unfold live is quite extraordinary and it also helps with the excellent musical numbers. Although Millsy is the protagonist of Ghost the Musical, he truly channels the late great Patrick Swayze but adds his own personal touch to the character that works on all levels. Not only is he engaging but quite charismatic as Sam Wheat and really draws the audience into his plight.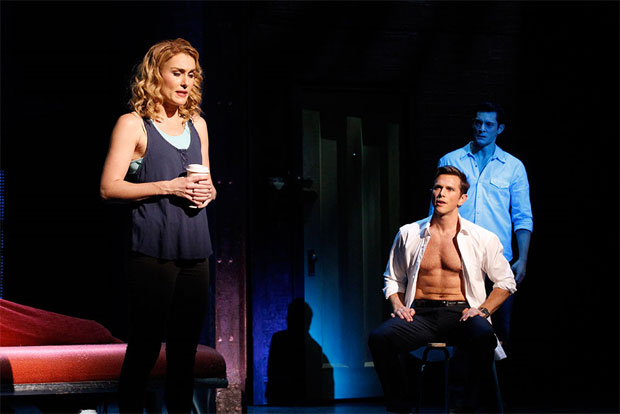 Then you have the love of his life Molly who is played exceptionally by the beautiful Jemma Rix who adds this great layer of emotion that really tugs at your heartstrings and needless to say, there were quite a few tears in the audience due to her stellar performance of a woman who has just lost her soul mate. Remember that steamy scene from film? That's also included in the musical and is just as steamy!
Furthermore, David Roberts is superb as Carl Bruner, the slimy villain who set the events in motion which murdered Sam. Roberts and the original actor who played Carl, Tony Goldwyn share many similarities but like Rob Mills, the actor creates his own onstage version. Finally we have the very delightful, amusing and colourful Wendy Mae Brown who I found actually more entertaining than Whoopi Goldberg and she has this wonderful onstage persona that had the entire audience in laughter. I also loved David Denis' version of the subway ghost who helped teach Sam how to move objects but his character was downright powerfully scary.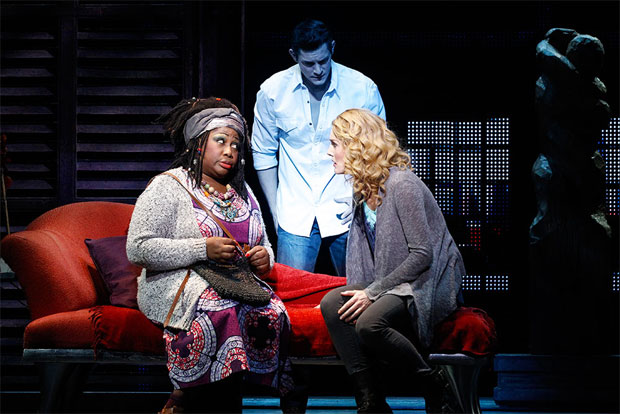 As mentioned, the special effects of Ghost the Musical are amazing from Sam's otherworldly appearance to ghosts moving through doors and even objects being thrown across the stage in true paranormal fashion. The subway scenes left me gobsmacked with people flying up in the air but it's those cloak and dagger effects of Sam interacting with the real-world which is where the musical really came into itself, thanks to the clever lighting and sound effects which was almost like you were watching a real ghost.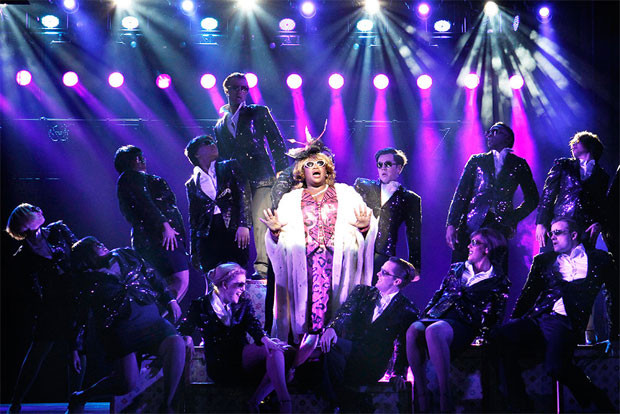 As a backdrop to the music, Unchained Melody by the Righteous Brothers plays a big part to the Ghost mythos and hearing the different renditions really adds to the emotional story of Sam and Molly. The original music created for the production such as "Three Little Words", "Ball of Wax" or "I can't Breathe" integrate with the story and performance well, especially with some of the bigger ensembles such as "Here Right Now" that had some fun choreography and special effects. Sure it was a little 90's at times but this is where the story came from. However it was the vocals of Rob Mills and Jemma Rix which really resonated with the audience that was not only strong but was filled with passion, emotion and love.
Final Thoughts?
Sure it's a cliché but if you only see one musical this year, than Ghost the Musical should be that show. It's easily one of the best and original productions to arrive in Melbourne that is filled with amazing visuals, great music, shrewd choreography and excellent music that is sung to perfection by the cast.
Kudos to Mills and Rix for making us believe again!
Tour Dates
Regent Theatre, 191 Collins Street, Melbourne Season from Friday 5 February 2016 Bookings: 13 61 00 or www.ticketmaster.com.au
Theatre Royal, 108 King Street, Sydney Season from Friday 18 March 2016 Bookings: 13 61 00 or www.ticketmaster.com.au
Crown Theatre, Great Eastern Highway, Burswood Season from 21 May 2016 Bookings: 13 61 00 or www.ticketmaster.com.au