Comics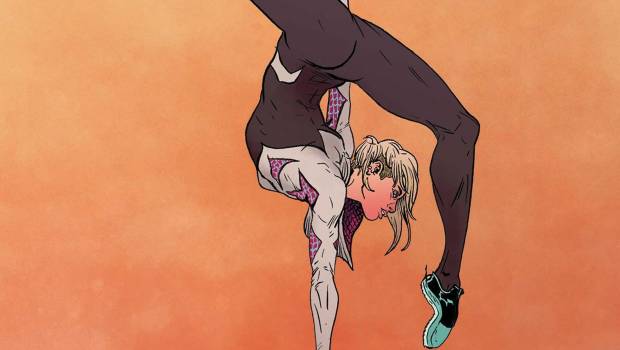 Published on February 22nd, 2020 | by Tim Chuma
Ghost-Spider (2019) #7
Summary: Ghost-Spider tackles the mystery of the missing now returned again social media influencers to find out who is really behind it.
Johnny and Susan storm social media influencers and children of a serial murder suddenly turn up after going missing for four years and Ghost-Spider's dad has not come home from work, meaning she is late for school. In this universe the accident that gave the two siblings their powers never happened so there is no Fantastic Four either. Something else is going on and Ghost-Spider aims to find out.
In this version of the story everyone knows Ghost-Spider's secret identity and no one seems to be that bothered by it at all. The cops she meets know her and say hello as she passes. Make it kind of moot that Spider-man has to hide his identity at all since no one would care one way or the other.
There is not really that much action in this story but it is still worth reading if you are a fan of the character and want to see the progression of the story.
I also liked the cover as it fit in with one character calling Ghost-Spider some kind of circus freak.
I would recommend this one if you are a fan of the Spiderman series of comics and want to see more of the Ghost-Spider.
Comic details:
Published: February 19, 2020
Writer: Seanan Mcguire
Penciler: Ig Guara
Cover Artist: Paul Pope