Comics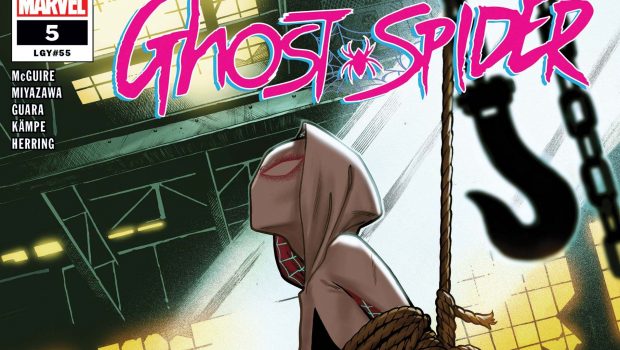 Published on December 25th, 2019 | by Tim Chuma
Ghost-Spider (2019) #5 Review
Summary: Ghost Spider vs. The Jackal, who will win?
4
Ghost Spider in the sky
Gwen Stacy has been attending college in another dimension thanks to a special pendant, but the Jackal has followed her back to try and make her his. He deliberately gets caught by some gangsters to be taken back to their boss so they can track down the Ghost Spider together.
Spider Gwen was my favourite character in the film Into the Spiderverse and I was looking forward to seeing a story with her in it. The multi-dimension thing is not explained here, but further research reveals that in this story her secret identity is no longer such and it is difficult for her to lead a normal life.
I did think the story was interesting enough to warrant tracking down further issues of the story and the Jackal does seem a strange one.
I would recommend this story to people who like strong female lead characters and would like an engaging story.
Comic Details:
Writer: Seanan Mcguire
Penciler: Takeshi Miyazawa
Cover Artist: Jorge Molina