Games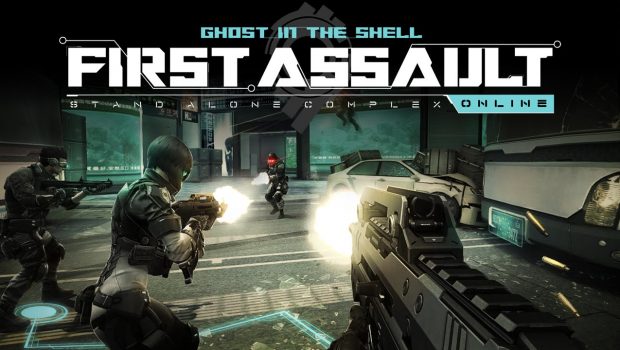 Published on July 29th, 2016 | by admin
Ghost in the Shell: First Assault Online is now in open beta
After connecting with the game's community through Early Access to improve and enhance the game, Ghost in the Shell: Stand Alone Complex – First Assault Online (First Assault) is in open beta. Players in supported regions can now experience the free-to-play online squad-based first-person shooter (FPS) on Windows PC viaSteam or the Nexon Global Platform.
In tandem with the open beta launching today, Neople has also revealed a new update for First Assault titled "Up Close and Personal; Hand of Destiny", which features a prototype of the upcoming 'Ghost Assault Mode'. In a match of cyborgs versus "Ghosts," where the latter is hackable by either team when killed, players must leverage cyberskills including Hyper Sprint and Therm-optic Camo in the battle to survive.
Also included in the update is new operative Kuro, another character created exclusively for First Assault to continue building the franchise and advance the story beyond its connection to "Ghost in the Shell: Stand Alone Complex". Kuro hails from the Japanese self-defense forces, where he quickly racked up commendations for his combat skills. His career was nearly cut short by catastrophic injury, but he elected to undergo full-body prosthesis in order to remain combat-ready. A specialist in electronic warfare to rival even Ishikawa, Kuro can shut his enemies down with EMP devices. It was for this talent that Chief Aramaki, also a JSDF veteran, brought him into Public Security.
In this gripping team shooter inspired by "Ghost in the Shell: Stand Alone Complex", the critically acclaimed series based on Shirow Masamune's original comic "The Ghost in the Shell", players will become a member of the iconic Section 9, part of an elite force of operatives who connect through cyberspace to protect society and fight terrorists on the bleak streets of a futuristic Japan. Coordinating strategic attacks, hacking enemy weaponry and utilizing connected combat through SkillSync to link-up and share cyber skills with allies, First Assault allows players to dive beyond humanity, becoming a walking weapon capable of super human feats.
"Our team are dedicated fans of 'The Ghost in the Shell' franchise, and it's important to us to bring this engaging world to life as an exciting sci-fi FPS in a way that will appeal to both established fans and newcomers to the IP," said Jung Eik Choi, lead director of First Assault at Neople. "Maintaining open communication with our community in the Early Access phase allowed us to improve many aspects of First Assault, including game experience, maps, modes, controls and more. We are so appreciative of the players who have been part of the journey so far, and are looking forward to sharing this truly collaborative effort with a wider audience in open beta."