Games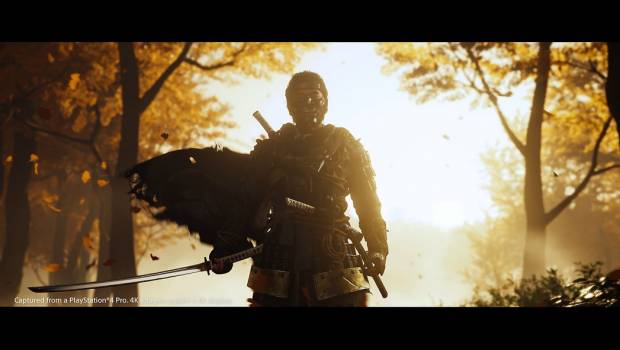 Published on March 7th, 2020 | by Adrian Gunning
Ghost of Tsushima launches on 26th June, Collector's & Digital Deluxe Editions Revealed
A storm is coming! PlayStation Australia has today announced that long-awaited title from Sucker Punch Productions, Ghost of Tsushima, is set to launch on PS4 on 26th June, with Collector's and Digital Deluxe editions revealed via the PlayStation Blog.
In addition to the release date, collector's and digital deluxe editions, a brand-new story trailer showcasing the people and characters in Ghost of Tsushima that protagonist Jin meets in his journey has dropped today. Watch the story trailer here.
Pre-orders are available now on PlayStation Store and selected retailers. Each pre-order of any edition of the game will receive a Jin avatar, a digital mini soundtrack featuring select songs from the game, and a Jin PS4 dynamic theme based on our box art**.
The Digital Deluxe Edition will include a digital copy of the game along with the Hero of Tsushima skin set, as well as an additional in-game horse, saddle, mask, sword, and armor set for Jin*. The Digital Deluxe also includes two in-game items: the Charm of Hachiman's Favor and one technique point*, as well as a Samurai PS4 dynamic theme. There's also a digital mini art book by Dark Horse, plus Director's Commentary, in which our creative team sits down with a renowned Japanese historian to look at the world of Ghost of Tsushima and how it compares to the real-life events that inspired it.
The Special Edition will include a SteelBook case plus a voucher for an in-game Hero of Tsushima mask and sword skin, Charm of Hachiman's Favor, one technique point, the Director's Commentary, and the digital mini art book.
Finally, the Collector's Edition will include a replica mask of the Sakai mask worn in the game, on an individually-numbered display stand. On top of that, players will also receive a sashimono (war banner) as seen in the game that's nearly 4.5 feet long, and a traditional-style furoshiki (wrapping cloth).  Also included in the Collector's Edition is a copy of the game with a SteelBook case, a physical 48-page mini art book by Dark Horse, and an artistic rendition of our full world map printed on cloth, along with a voucher for all of the digital content from the Digital Deluxe Edition listed above.
To learn more about Ghost of Tsushima. And the Collector's and Digital Deluxe editions available, head to the PlayStation Blog.