News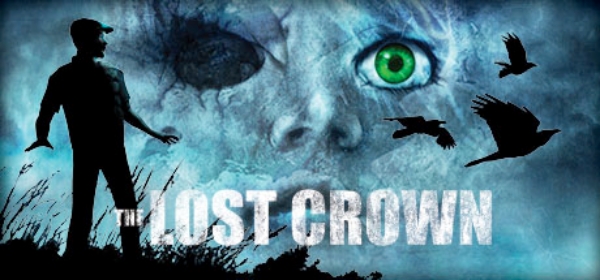 Published on June 7th, 2014 | by admin
Ghost-Hunting Adventure 'The Lost Crown' Set To Haunt Steam
Haarlem, The Netherlands – June 6th 2014 – Known not only for its strategy games but also for its darker action and adventure games, publisher Iceberg Interactive is happy to announce that an enhanced version of Darkling Room's remarkable 2008 horror game The Lost Crown, will debut on Steam today.
The Lost Crown features eerie black and white visuals with the occasional dramatic use of color, uses real-life recorded Electronic Voice Phenomena and a chilling soundtrack,making it often quoted as one of the scariest games ever made.
The Steam edition of The Lost Crown is enhanced with Trading Cards and Achievements and several gameplay amendments. Iceberg Interactive CEO Erik Schreuder says: "This release is a reintroduction to some of the creepiest graphic horror adventures ever made, now available on one of the World's leading digital platforms. The new 'Crown' games, in development right now, will naturally be graphically superior, but we certainly didn't want to deny anyone the eerie first instalment. If you like to be scared by chills rather than gore, this is definitely a game for you."
Next up is The Last Crown: Blackenrock, set to release later in 2014, which takes place before the events unfolding in The Last Crown: Haunting of Hallowed Isle. The 'quadrilogy' will be concluded with The First Crown.
Or for a quick view, see the gameplay video on Iceberg's Youtube Channel here.
Get the atmospheric horror game that'll make your blood run cold on Steam later today http://store.steampowered.com/app/291710.
For more info on the 'Crown' franchise, please keep track of all the latest news via www.iceberg-games.com.