Games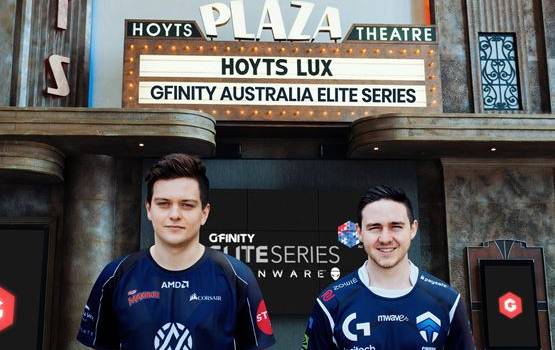 Published on February 21st, 2018 | by Admin
Gfinity Esports Australia brings classic rivalry to esports with its first two Elite Series franchise teams
Sydney, Australia: February 15, 2018 – Gfinity Esports Australia today announced the first two clubs, The Sydney Chiefs and Melbourne Avant as part of The Gfinity Elite Series Australia, the newly created City based league, featuring CS:GO, Rocket League, and Street Fighter V, due to launch later this year.
Gfinity Esports Australia revealed a partnership with two of the biggest names in Australian esports, Chiefs Esports Club and Avant Gaming. These two major esports organisations now form two of six city-based clubs confirmed for the debut season. Teams in the Gfinity Elite Series, presented by Alienware will compete for a share in $450,000, a record prize pool for esports in the region.
"We're proud to be among the first clubs to join the Gfinity Elite Series in Australia, and representing our fans and city of Sydney. Through the Gfinity Elite Series, our players can experience the privilege of donning a jersey for Sydney and representing this great city, as well as being a part of a famous sporting rivalry. We can't wait to face off against Melbourne Avant." added Sydney Chiefs owner Frank Li.
"We are thrilled to get the opportunity to represent the fans of Melbourne and join the Gfinity Elite Series. Clashes between Avant and the Chiefs bring a heightened passion, but this amazing rivalry just became more personal for the fans, Melbourne Vs Sydney, Avant Vs The Chiefs", echoed Melbourne Avant CEO Wes Collier.
Dominic Remond, Gfinity Australia's CEO was equally enthusiastic. "A weekend fixture where Sydney plays Melbourne is a part of our national sporting fabric, and we're proud to welcome Australia's two newest clubs to Gfinity Elite Series Australia, presented by Alienware"
"Following the growth and success of other sports across Australia, I believe a passionate Melbourne Vs Sydney derby, combined with a storied history between Chiefs and Avant will create Australia's newest sporting rivalry", added Dom.
The clubs will  play every week, in front of a live audience, on leading PC gaming equipment from Alienware, a subsidiary of Dell.
"The support of these professional clubs will excite and inspire future generations of esports players. We're proud to partner with Gfinity Australia to give ANZ players the opportunities to compete on the world stage", added Ben Jackson, General Manager for Consumer and Small Business at Dell ANZ.
Positioned as the 'Big Bash League' of Australian esports, Gfinity Australia will bring together a total of six city-based clubs for the Elite Series, each competing from a televised arena in Sydney. Players will include Australia's best professional talent, joined by the next generation of superstars rising from the Challenger Series, who will be drafted into each of the clubs.
For more information on Gfinity Australia, or the Challenger and Elite Series, head to www.challenger.gfinityesports.com.au.