Events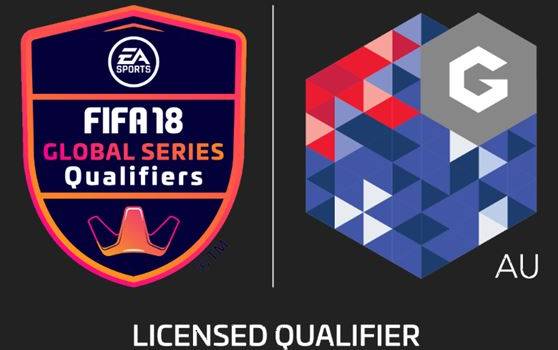 Published on May 11th, 2018 | by Admin
Gfinity Esports Australia | Australian Players Compete for a Path to the FIFA eWorld Cup!
Sydney, Australia: May 11, 2018 – Gfinity Esports Australia today announce the FIFA 18 Global Series Qualifier will take place live on Twitch tonight – Friday 11th May at 8PM AEST over at twitch.tv/gfinityau. The Global Series Qualifier will feature state of the art production quality; the first example from Gfinity Esports Australia ahead of the Elite Series launch June 2nd.
The FIFA 18 Global Series Qualifier broadcast will see four prolific Australian FIFA 18 players compete for a share of the 15K prize pool and a ticket to the EA SPORTS FIFA 18 Global Series Playoffs. This provides a direct pathway for the players to the FIFA eWorld Cup™ 2018.
After competing in a series of online cups during April, four Australians came out on top to score spots in the Global Series Qualifier. Marcus Gomes and Joel Andruszkiewicz will be competing for the Xbox spot, with Rick Tran and Joshua Wood battling it out on PS4.
"I never thought I'd be able to travel the world playing a video game like FIFA, something I've been enjoying all my life. A great experience for the future and a wonderful reminder for what is possible playing at the highest level of FIFA esports" – Joel "Jaz_cb" Andruszkiewicz
The four qualifiers earned an all expenses paid trip to the UK, competing at the Gfinity Esports Arena in London for AUD$15,000 in prize money. They stayed in Stamford Bridge during their trip, touring the Chelsea FC Stadium and soaking up the atmosphere of the English Premier League.
"Creating pathways in esports is what Gfinity is all about, be that locally with the Elite Series or globally through partnerships like the Global Series Qualifier. Through the FIFA eWorld cup, Australian FIFA 18 players  got the opportunity to show off their skills in the football capital of the world, and soak up the atmosphere while representing their country," said Dominic Remond, CEO of Gfinity Esports Australia.
Australians can tune in to support our local talent over at twitch.tv/gfinityau tonight at 8PM AEST.
For more information on the FIFA 18 Global Series Qualifier powered by Gfinity Esports Australia, head to https://fifa.gfinityesports.com.au/