Events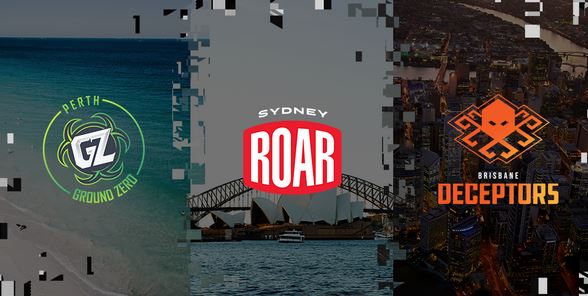 Published on April 26th, 2018 | by Admin
Gfinity Esports Australia Announces Final Three Clubs for Inaugural City-based Esports League
Sydney, Australia: April 26, 2018 – Gfinity Esports Australia today announce the final three clubs participating in the inaugural season of the Gfinity Elite Series Australia, presented by Alienware. Perth Ground Zero will be representing Western Australia, joined by two clubs run by the league itself, Sydney Roar and Brisbane Deceptors. These 3 clubs round out the six total city-based clubs competing in the first season, kicking off June 2 from the Gfinity Hoyts Esports Arena in Moore Park, Sydney.
"Sydney and Melbourne are arguably the most prominent sporting cities in Australia, but we know how fervent Western Australians and Queenslanders are when it comes to their local sporting clubs. Gfinity Esports Australia is about presenting a national competition for esports fans and players, and we're proud to offer Perth and Brisbane based fans their own clubs to support come June," said Dominic Remond, Gfinity Esports Australia's CEO.
With the six clubs announced, the Gfinity Elite Series marks the debut of the first company owned esports clubs in Australia. In another first, Sydney Roar and Brisbane Deceptors will launch with the unique position of being owned and operated by Gfinity Esports Australia itself for the inaugural series.
"Australian sport has a history of state owned teams, most recently with the A-League's Western Sydney Warriors, who were hugely successful on an off field under the ownership of ruling body Football Federation Australia. Creating opportunities for new talent to realise their potential is a key part of all sport. I've been fortunate to be a part of that experience within cricket for a long time. Esports is something special, and we've been able to work with the existing community to help build a framework and new franchises where promising players from all genders and walks of life have a pathway to play professionally," added Dominic.
For more information on Gfinity Esports Australia, or the Challenger and Elite Series, head to  www.gfinityesports.com.au