Events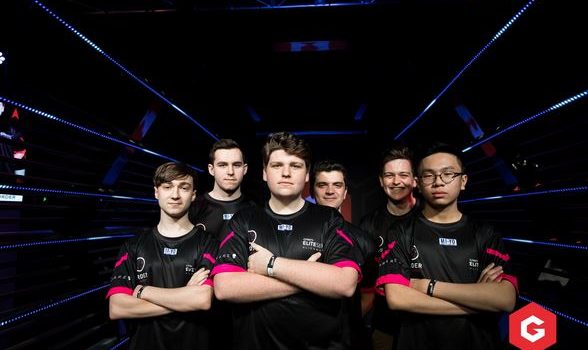 Published on December 11th, 2018 | by Admin
Gfinity Elite Series | Sydney Battles Melbourne for Moniker of Sporting Capital
The Gfinity Elite Series Australia, presented by Alienware, will be decided by this weekend's finals at the HOYTS Gfinity Esports Arena. Season Two has proven hugely popular among the fans, with concurrent viewers peaking over 8,000 for the past two consecutive weeks.
Three clubs remain from the field of six: two Sydney teams and one Melbourne team will compete across Counter Strike: Global Offensive, Rocket League, and Street Fighter V. Sydney Chiefs, Sydney Roar and Melbourne ORDER will clash for the final time this weekend, battling for a share of the $225,000 prize pool and bragging rights for the home city of Australian esports. The Gfinity Elite Series Australia has the largest prize pool for any esports league in the region, and is the only league to be broadcast across Twitch, Facebook, Twitter, and Mixer, with Rocket League also broadcast on national free to air television at 10Peach.
Following a hardfought second season, it all boils down to a fated match up between Australia's sporting rivals; Melbourne versus Sydney.  All six city based clubs battled to qualify, falling short. Perth Ground Zero and Melbourne Avant made semi-finals for CS:GO and Street Fighter V, while Brisbane Deceptors' all draftee team sat at the top of the Rocket League ladder heading into the finals. The talent fostered throughout the second season of the Gfinity Elite Series Australia has proven the local grassroots scene is competitive, and able to mix with the pros. CEO of Gfinity Esports Australia, Dominic Remond, believes it won't be long until the underdogs stake a claim on trophies.
"We're proud to see the mix of clubs in the finals. It really displays the hard work we've put in to develop the skills of each of these clubs" said Dominic Remond. "It's exciting to see a healthy mix of newcomers and veterans in our player base. Week to week, season to season, results are changing, making for fresh and entertaining viewing". While not all clubs are left represented in the remaining games, Gfinity Esports Australia are very pleased with what lies in store for the grand finals. "At the end of this weekend, we'll have settled the debate as to which city is the home of esports; Sydney or Melbourne".
The fight for Melbourne, represented solely by ORDER, will be uphill all weekend as Sydney already has Rocket League under wraps with both Chiefs and Roar facing off for the championship. For Melbourne to take home the esports crown, they'll have to pull off the win in both CS:GO and Street Fighter V – something that they've already achieved in Season One. "The 2018 Gfinity story, set up with the Season 1 finals, is reaching its action packed pay-off with this weekend's finals," said Dominic Remond. "Sydney Chiefs have the opportunity to take a decisive win against last season's champions. Our Big Bash League of esports has exceeded expectations in giving fans stories to follow and clubs to cheer for."
The Season 2 finals will be played live in the HOYTS Gfinity Esports Arena in the Entertainment Quarter, Moore Park Sydney. Tickets for the matches are available at www.gfinityesports.com.au. All the action will be streamed live at twitch.tv/GfinityAU and other platforms, with video on demand available afterwards. Rocket League will be watchable from 11:00am on Sunday at 10Peach.
For more information on Gfinity Esports Australia, or the Challenger and Elite Series, head to  www.gfinityesports.com.au