Games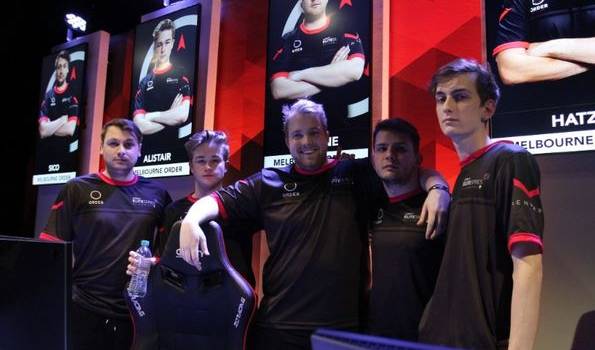 Published on July 9th, 2018 | by Admin
Gfinity Elite Series Australia's first ever Grand Finals set for this weekend
10 July, 2018 – The inaugural grand finals the Gfinity Elite Series Australia, presented by Alienware, is being held this coming weekend, where the winners will be determined for Australia's first national city-based esports league. After five weeks of regular season with record viewership on Twitch and One, four clubs remain in the hunt for a grand final victory across the three games, and a share in over $225,000 in prize money.
Melbourne ORDER is looking to bring the trophy home across all three games, Counter Strike: Global Offensive, Rocket League and Street Fighter V, after dominant performances throughout the season. Sat at the top of the standings through regular season they've shown no signs of slowing down in playoffs.
"Melbourne is arguably the sporting capital of Australia, and Melbourne Order has delivered consistent high level teams across all three titles. Counter Strike: Global Offensive is likely to be hotly contested in their match up against Sydney Chiefs, the classic inter-city rivalry, followed by a Melbourne Derby final against Melbourne Avant in Rocket League on Sunday," said Dominic Remond, Gfinity Esports Australia's CEO.
Viewership for the Gfinity Elite Series Australia has been strong, with Counter Strike: Global Offensive proving most popular. CS:GO has averaged more than 3,300¹ concurrent viewers across 6 weeks of play, 57%¹ higher than Australia's premier esports broadcast, OPL League of Legends. Across 6 weeks of play and all 3 games, the Gfinity Elite Series Australia has attracted nearly 2.9 million channel views² on Twitch, and more than 12.5 million minutes watched¹ by audiences.
Much of the excitement around Street Fighter V has come from Melbourne ORDER key player and infamous villain ROF, with his sports entertainment styled flair, mirror shades and intimidating mustache. In broadcasts which have had their fair share of vintage world wrestling showmanship, Perth Ground Zero will battle Melbourne ORDER, needing to shut down ROF and his club, and lay their own brand of smackdown in true sports entertainment style.
Following a shock win in the semi finals, a zero-to-hero grand final berth awaits Melbourne Avant's Rocket League team. The full roster, comprised wholly of Gfinity Esports Challenger Series draftees, defeated the Sydney Chiefs squad, currently ranked number 6 in the world. It's a dream come true and proves to budding talent, who've been among the millions watching Season 1, that making the big stage for a city-based club in a national esports competition is possible.
"The success of Melbourne Avant is true validation of the whole Challenger Series process, giving opportunities to these young players to compete against the best in the land" said Dominic.
The Grand Finals will be streamed live on twitch.tv/GfinityAU, with video on demand available to catch up on the action. A reminder, Rocket League is broadcast every week on ONE from 10AM-1PM AEST Sundays.
For more information on Gfinity Esports Australia, or the Challenger and Elite Series, head to  www.gfinityesports.com.au
¹: Data sourced from noscope, 09/07/2018
²: Data sourced from socialblade, 09/07/2018