News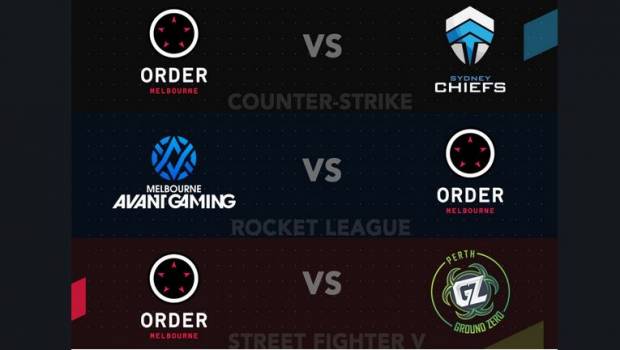 Published on July 13th, 2018 | by Admin
Gfinity Elite Series Australia's first ever Grand Finals set for this weekend
With the inaugural grand finals of the Gfinity Elite Series Australia, presented by Alienware, happening this Saturday from 3pm, we're making it super easy for you to run a news piece today so your readers can watch all the action!
Who's playing, and what do they win?
After five weeks of regular season with record viewership on Twitch and One, four teams remain in the hunt for a grand final victory across the three games, and a share in over $225,000 in prize money. Teams playing include Melbourne Order, Melbourne Avant, Sydney Chiefs and Perth Ground Zero.
When is this?
Matches are live from this Saturday afternoon and all day Sunday. The Grand Finals will be streamed live on twitch.tv/GfinityAU, with video on demand available to catch up on the action. Matches are played in front of a live studio audience in Sydney. Rocket League is also broadcast every week on ONE from 10AM-1PM AEST Sundays. For more information on Gfinity Esports Australia, or the Challenger and Elite Series, head to  www.gfinityesports.com.au.
What's the link?
CS:GO Grand Final
Melbourne ORDER Vs Sydney Chiefs, LIVE from 3pm Saturday 14 July

Rocket League Grand Final
Melbourne ORDER Vs Melbourne Avant, LIVE from 10am Sunday 15 July

Street Fighter V Grand Final
Melbourne ORDER Vs Perth Ground Zero, LIVE from 4pm Sunday 15 July