Uncategorized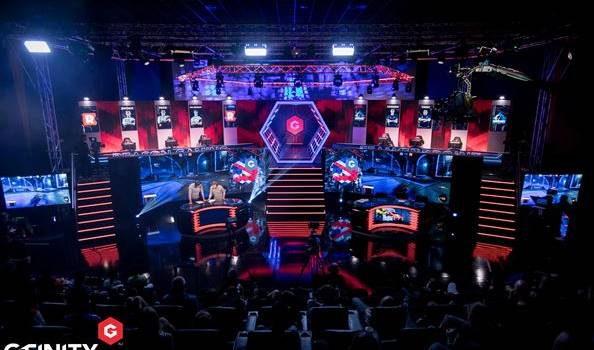 Published on November 19th, 2018 | by Admin
Gfinity Elite Series Australia Week Three: Convincing wins in the lead up to play-offs
With the conclusion of week 3 of the Gfinity Elite Series Australia, presented by Alienware, we're now halfway through what has so far been a thrilling season. The theme of last week's games was tight match ups and close battles – the antithesis of what week 3 delivered. Saturday and Sunday were filled with lopsided games, starting with Ground Zero's 16-0 win over reigning champs ORDER in CS:GO. Rocket League then had two 3-0 sweeps and Street Fighter V followed similar suit with two 4-0 sweeps.
With ORDER finally losing a game in CS:GO but picking up their first win in Rocket League, standings are now extremely close at the top of the ladder. Three clubs sit tied at 6-3 apiece: Melbourne Avant, Melbourne Order, and Sydney Chiefs. With just two weeks of competition between now and the finals series, the pressure is on if teams want to end up on top!
On top of the regular esports action, world-renowned Australian CS:GO squad Renegades paid a special visit to the arena this weekend for fan signings and an on desk interview. They're currently using the facilities at the HOYTS Gfinity Esports Arena to train and play ahead of local tournament appearances.
Here's a recap of everything that happened in week three.
COUNTER STRIKE: GLOBAL OFFENSIVE
With week 3 done, Melbourne Avant now stand as the lone undefeated CS:GO club after their win over Sydney Roar 16-13. Avant used the match to raise awareness of Movember, donning bright coloured wigs for their game. Their victory, though tough fought, was far from the talk of the weekend, with Perth Ground Zero's 16-0 decimation of Melbourne ORDER being the highlight for many. This 16-0 was the first in the history of the Gfinity Elite Series Australia, and while admittedly ORDER were playing with a substitute roster, Ground Zero's Burnruok gave the performance of his career to secure the win.
Sydney Chiefs also found a win over Brisbane Deceptors, who are finding it tough to catch a break. Despite strong skills and close games, the Deceptors are yet to score a win this season, with time running out for them to make play-offs. These final two weeks of CS:GO are where wins matter most so clubs will have to pull out all the stops.
ROCKET LEAGUE
Looking to avenge their fallen CS:GO comrades, the Melbourne ORDER Rocket League team pushed Perth Ground Zero to their limits in the full set of games. ORDER finally got their first win in the end, pushing them up from bottom place in the standings. The other two Rocket League games weren't nearly as close with very convincing 3-0 wins from both Sydney clubs who now sit atop the league in first and second place. The Chiefs returned this week from the Rocket League Championship Series where they finished 4th; the highest of any Aussie team so far. Their clash with the Deceptors determined who sat atop the leader board so the team spared no expense while dispatching of the Brisbane squad.
While standings are a bit mixed, the bottom teams will really have to put up a fight to make the play-offs from here. Sydney Chiefs are the only team locked in for the finals series but after next week's games, we may see more teams cementing their place on the finals stage.
STREET FIGHTER V
Week three's Street Fighter V games mirrored the Rocket League games from earlier in the day with two very convincing victories and one much closer game between Perth Ground Zero and Melbourne ORDER. The Street Fighter V villains and reigning champs, ORDER, managed to take it home in the end and have now locked themselves in for a finals appearance. The game was hugely popular amongst fans, with viewership peaking at over 7,200 viewers on Twitch.
Melbourne's dominance wasn't restricted just to ORDER however, with Melbourne Avant picking up their third win which also locks them in for a play-offs appearance. Just two slots remain for the other clubs to fight over in the next two weeks – who will emerge victorious?
WHERE TO WATCH
For the first time ever, tune in on Twitch, Youtube, Twitter, and Facebook to watch every game live. CS:GO kicks off at 3PM Saturdays, with Rocket League starting at 11AM Sunday and Street Fighter V at 4PM Sundays. Rocket League will also be live on Network Ten's Eleven from 11AM-1PM every Sunday.
All of Season 2's games will once again be played live in the HOYTS Gfinity Esports Arena in the Entertainment Quarter, Moore Park Sydney. Tickets for all matches will be available in the coming weeks at www.gfinityesports.com.au.
For more information on Gfinity Esports Australia, or the Challenger and Elite Series, head to www.gfinityesports.com.au.