Events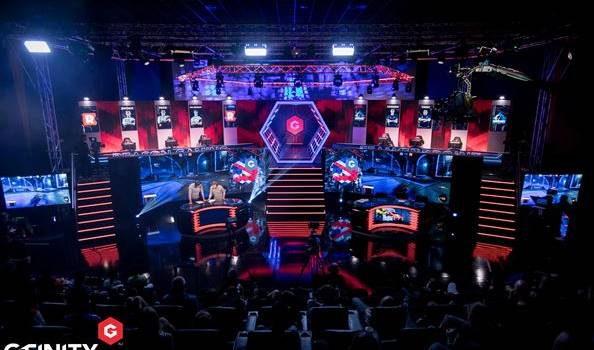 Published on November 26th, 2018 | by Admin
Gfinity Elite Series Australia Week Four | Inter-city rivalries pave the way to the finals
Week Four of the Gfinity Elite Series Australia, presented by Alienware, was the week of inter-city derbys with both Sydney teams and both Melbourne teams facing off against each other. Melbourne ORDER and the Sydney Chiefs came out on top but neither of them had clean wins, with Chiefs falling in Rocket League and reigning champs ORDER finally taking a loss in Street Fighter. One week now remains between all clubs and the finals series, and the competition couldn't be closer.
Three clubs sit atop the CS:GO standings, all of whom have locked in their finals spot. While the Deceptors are out of contention, the two Sydney teams could both potentially find themselves in the fourth slot at the end of next week. For Rocket League, it's a similar situation, with 3 clubs at the top who have locked their finals spots, one club (Avant) out of contention, and two clubs (ORDER and Ground Zero) fighting for the last ticket to the finals. Street Fighter is more clear cut, with the finals placements already locked in: Melbourne Avant, Sydney Chiefs, Melbourne ORDER and Perth Ground Zero will face off for the trophy in two weeks time.
With the season reaching its pinnacle, here's a recap of everything that happened in week four.
COUNTER STRIKE: GLOBAL OFFENSIVE
This week's wins were hard-fought by the victors, with close matches as the Sydney and Melbourne rival clubs finally clashed. Sydney Chiefs managed to edge out a win over Sydney Roar 16-13 in the tightest CS:GO game of the weekend. The close match gave Chiefs the boost they needed to have one last shot at making finals playoffs, but they'll have to beat Melbourne ORDER next week to do so.
Melbourne ORDER found similar victory over Melbourne Avant, felling their city rivals 16-9 and setting the club up well for a derby win. The battle of the top two teams gave Perth Ground Zero a chance to progress, taking the top spot on the standings after a decisive win over Brisbane Deceptors, 16-8. If they find a similar win next week, they could very well be challenging ORDER in the finals.
ROCKET LEAGUE
After their loss in CS:GO, Sydney Roar was keen for revenge, scoring a destructive 3-0 victory over Sydney Chiefs. Melbourne ORDER scored victory over their rivals Melbourne Avant in a 3-1 victory, putting themselves in a safer spot ahead of the finals and taking the second point in the derby. Strong wins was the theme of the weekend, with the gap between the top and bottom three widening fast.
Brisbane Deceptors closed out Rocket League with a 3-0 victory over Perth Ground Zero, making it a tough ask for them to find a finals spot. Next week we'll see if Ground Zero have what it takes to score a much needed victory for their chance at the Elite Series finals.
STREET FIGHTER V
The final game of the Melbourne derby stole the show this weekend, with ORDER and Avant taking their explosive match up to the final round of the final game. It came down to a Birdie mirror between ROF and RumoursOfGhosts, with Avant edging out a cautious victory over the Gfinity Elite Series' beloved villains. As this is the first loss they've faced since their finals win in Season 1, ORDER will be out for blood when the two inevitably clash in the Season 2 finals.
Sydney Chiefs approached their derby with strength, felling Sydney Roar with a clear 4-2 win, securing them the derby victory. Perth Ground Zero also scored an impactful victory over Brisbane Deceptors 4-0, stopping any hopes from the team of making finals. Both Melbourne teams should fear this squad as the end draws near, with the Ground Zero players keen to upset Melbourne's current dominance.
WHERE TO WATCH
For the first time ever, tune in on Twitch, Youtube, Twitter, and Facebook to watch every game live. CS:GO kicks off at 3PM Saturdays, with Rocket League starting at 11AM Sunday and Street Fighter V at 4PM Sundays. Rocket League will also be live on Network Ten's Eleven from 11AM-1PM every Sunday.
All of Season 2's games will once again be played live in the HOYTS Gfinity Esports Arena in the Entertainment Quarter, Moore Park Sydney. Tickets for all matches will be available in the coming weeks at www.gfinityesports.com.au.
For more information on Gfinity Esports Australia, or the Challenger and Elite Series, head to www.gfinityesports.com.au.