Games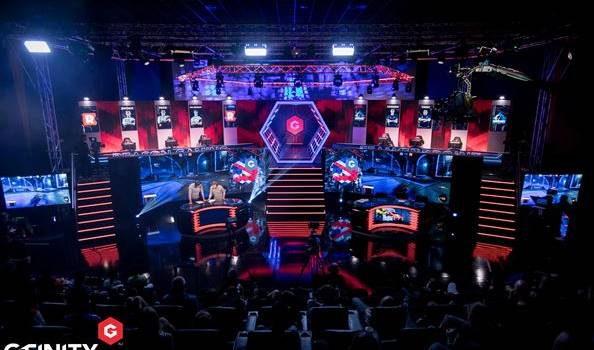 Published on June 4th, 2018 | by Admin
Gfinity Elite Series Australia Debuts to 500k+ views and 2 million minutes watched in week 1
The inaugural Gfinity Elite Series Australia, presented by Alienware, broadcast live on Twitch.tv/GfinityAU this past weekend, attracted more than 500,000 views on Twitch alone, and almost 2 million minutes of broadcast watched!
All six city-based teams took part over the weekend, including Sydney Roar, Sydney Chiefs, Melbourne Avant, Melbourne Order, Perth Ground Zero and Brisbane Deceptors. In a packed arena, fans experienced the launch of Australia's first national esports league in person, with 240 seats being filled. They were joined by a peak viewership of almost 5,000 online during CS:GO broadcasts on Saturday.
Counter-Strike Starts With A Bang, First Female Player Takes Stage 
First match of the weekend featured the Brisbane Deceptors facing Melbourne Order in Counter-Strike: Global Offensive. Playing for Brisbane, CS:GO player Konii became the first female player to compete in the Gfinity Elite Series Australia, as the Deceptors performed valiantly, defending against a stunning comeback by Melbourne Order.
Street Fighter V "Pops Off" During Gfinity Australia Stage Debut
As a relatively new challenger to the team based esports series, Street Fighter V proved very popular with the in arena crowd and Twitch audience. Amidst colourful characters, Melbourne Order's ROF pulled off a surprise come back, and celebrated in style. Check out more Street Fighter V action on broadcasts from 4pm Sundays on Twitch.tv/GfinityAU
Broadcast Schedule for Gfinity Elite Series Australia
The inaugural Gfinity Elite Series Australia continues this coming weekend, broadcast live from the Hoyts Gfrinity Esports Australia Arena, and streamed live on Twitch.tv/GfinityAU. Wekend broadcasts of league play continue until July 7 and 8 when the play offs begin.