Events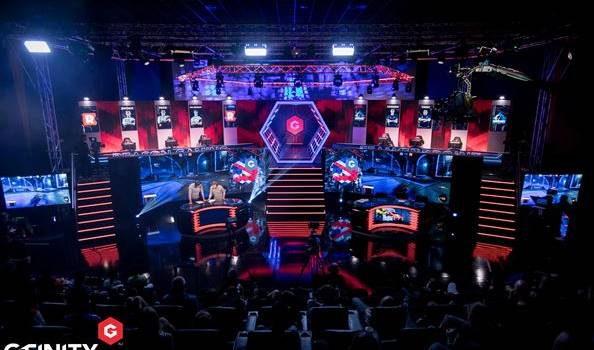 Published on April 19th, 2018 | by Admin
Gfinity Elite Series Australia Adds Melbourne ORDER, Kickstarting Esports Derby in Australia's Sporting Capital
Sydney, Australia: Thursday 19 April, 2018 – Gfinity Esports Australia today announced the newest franchise club joining the Gfinity Elite Series Australia presented by Alienware – Melbourne ORDER. Matching up against previously announced teams Melbourne AVANT and Sydney Chiefs, Melbourne ORDER will debut in a live arena esports series, kicking off June 2 from the Gfinity Australia Arena in Moore Park, Sydney – a first for Australian esports.
"Australia has a long history of traditional sporting rivalries, and we're excited to welcome a second Melbourne team bringing our own flavour of derby to the Gfinity Elite Series Australia. Melbourne Order tackling Melbourne Avant are fixtures of the future – every big city needs healthy competition," said Dominic Remond, Gfinity Esports Australia's CEO.
Melbourne Order are the second Melbourne team to join the Gfinity Elite Series, and look to offer fans an alternative to Melbourne AVANT. With a Melbourne derby in their sights, their goal is to walk away with more than just a win against their local rivals."We're excited to further cement our presence as part of the Melbourne esports community by becoming a representative of Melbourne in the Gfinity Elite Series Australia. It's a great opportunity to represent our fans locally with some of the biggest names in Australia, and we look forward to the competition" added Jake Tiberi from Melbourne Order.
Dominic Remond, Gfinity Esports Australia's CEO, highlighted the importance of adding the team to the Elite Series roster.
"It's a key goal for us that the future of Australian esports is represented through the Gfinity Australia Elite Series. The grassroots community has driven the local industry to where it is today, and we want to support and foster that growth through our city based league."