News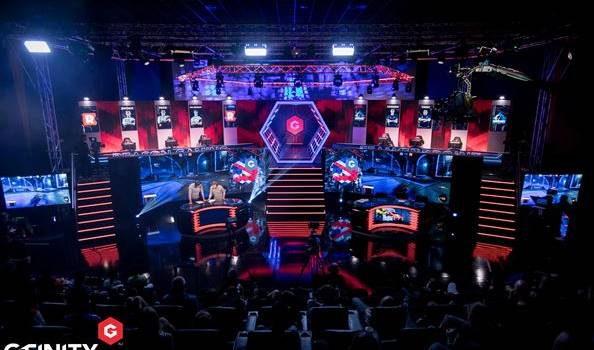 Published on December 4th, 2017 | by admin
Gfinity Australia Challenger Series starting December 2017
Monday, 4 December 2017 –  Australian esports business Gfinity Australia, in partnership with HT&E, today announced key details of the inaugural Gfinity Australia competition for its 2018 season, including one of the biggest prize pools in Australian esports history.
Also being revealed today are the game titles on offer in the Gfinity Australia Series. Players will be able to compete across Counter Strike: Global Offensive, Rocket League and Street Fighter V, as part of a uniquely structured competition designed to take Australian esports to the next level. The Gfinity Challenger and Elite Series will boast some of the biggest prize pools in the history of Australian esports, offering $450,000 in its first year.
Registration is now open for the inaugural Challenger Series, a competition for all gamers, with the season commencing January 7 and running for two months. Gfinity Australia is encouraging all interested players to participate, with $15,000 in prize money on the line each month – including during the separate pre-season competition, starting this week.
"The Challenger Series is designed as an integrated, grassroots support platform, which is frequently seen in traditional sports, and is key to the development of Australian esports," said incoming Gfinity Australia CEO, Dominic Remond, whose appointment was announced last week.
Following the conclusion of The Challenger Series in early 2018, the best amateur players from The Challenger Series will enter The Elite Draft, with the opportunity to be selected to join one of the city-based professional franchise teams and play alongside the pros in The Elite Series.
Gfinity Australia will run two Elite Seasons in 2018, comprising seven weeks of competition for each season. Each season is based on a league system, with six professional teams competing, each representing a major Australian city. The Elite Series matches will be played each weekend in front of a live audience, with a finals weekend for each game title, and an overall franchise winner based on combined team performance.
"Gfinity Australia provides a clear pathway from amateur to professional, to secure a place in Australia's newest esports franchises, and be part of the biggest league to launch in Australia. It's exciting to see HT&E and Gfinity Australia introduce this competitive framework to boost esports in the Australian market, and bring a unique viewing experience to audiences, with substantial prize money at stake," Dominic said.
The structure for The Challenger and Elite Series is based on the model used successfully by Gfinity in the UK, which saw 30 amateurs drafted into The Elite Series in season one, with the competition reaching more than 15 million people in its first year.
"Australia is the first territory of expansion for Gfinity, driven by this country's passion for competitive sports and the growing popularity of esports. Gfinity Australia wants to build the 'Big Bash League of esports', and I'm looking forward to joining the team in 2018 as we move to establish the Gfinity Elite Series as a must-watch part of the Australian sport and entertainment calendar," said Dominic.
The Challenger Series pre-season starts this week, with $15,000 in prize money on offer per month. Players can find out more at www.challenger.gfinityesports.com.au
Dominic Remond will commence in the role of Gfinity Australia CEO in February 2018.