Events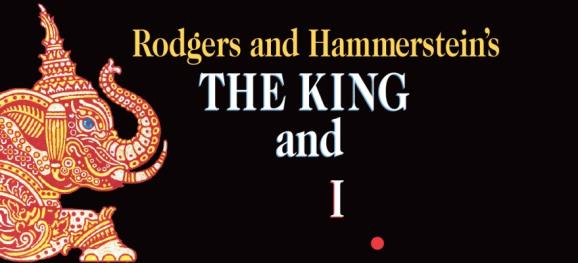 Published on May 26th, 2014 | by admin
GETTING TO KNOW YOU…THE KING AND I CHILD CAST ANNOUNCEMENT
John Frost and Opera Australia are pleased to announce the 39 children who have been cast in roles for the Melbourne season of the award winning production, The King and I, playing at the Princess Theatre, Melbourne from 10 June 2014.
The principal role of Prince Chululongkorn will be shared by Joshua Ding, George Missailidis and David Tan, and the principal role of Louis Leonowens will be shared by Jack Lyall, Campbell MacCorquodale and Beau Woodbridge.
The 33 children who will play the young princes and princesses of Siam are Soren Adkin, Mahalia Bangit, Riana Cassar, Tylah Cox, Adam de Leon, Aston Droomer, Jeremiah Duncan, Catherine Hess, Gabriel Ingram, Jade Ingram, Anabelle Lam, Elliot Li, Shanice Lim, Jorji Loutas, Maisy Lu, Madison Lu, Tara Lyon, Jessica Mark, Honey Maui, Thierry Mendoza, Alex Missailidis, Hana Mitchell, Ethan Nhan, Lily Paopiamsub, Amali Place, Kayli Pollard, Jonathan Retuta, Jamie-Lee Rodrigues, Jevon Santoso, Venetia Teisini, Sienna Wang, Michael Wang and Hilda Wheatley.
Associate Producer for Opera Australia, Mr Adrian Storey said that the company is delighted with the children it has cast for the Melbourne season of The King and I. "This production had a specific brief in that we were looking for children to portray Thai Princes and Princesses who are children of the King of Siam. Therefore they all needed to be of any Asian ethnicity, with the exception of the son of English Governess, Anna Leonowens, who needed to be of Caucasian decent. The children also were required to be aged around 4 to 10 years old, to have charm and individual character, and be able to sing and act.
"We were very impressed with the talent we found in our auditions, so had no trouble in casting three separate casts of children. We are looking forward to Melbourne audiences getting to know these wonderful young children as they appear in several scenes throughout the show.
"For many of them this is their first ever musical, but I am sure for all of them it will be a thrill to have the chance to be on stage alongside artists of the calibre of Lisa McCune and Jason Scott Lee. Along with the fabulous Rodgers and Hammerstein score, and magnificent set and costumes, this will really be a terrific opportunity for these young budding artists," said Mr Storey.
Much-loved Australian actress and four-time Gold Logie winner Lisa McCune plays English governess Anna Leonowens, while internationally acclaimed actor Jason Scott Lee returns to the role of the King of Siam following his starring role in the London production in 2000.
The King and I was Rodgers and Hammerstein's fifth musical together and is considered one of the jewels in their crown. It was based on Margaret Landon's 1944 novel Anna and the King of Siam, which took its inspiration from the memoirs of Anna Leonowens, a British governess to the children of King Mongkut of Siam (now Thailand) in the early 1860s.
The beautiful score includes the songs "I Whistle a Happy Tune", "Getting to Know You", "Shall We Dance?" and "Hello, Young Lovers".
StarringLisa McCune and Jason Scott Lee, the Tony Award-winning Australian production, which is being revived by John Frost and Opera Australia, will open at the Princess Theatre on 12 June.