Games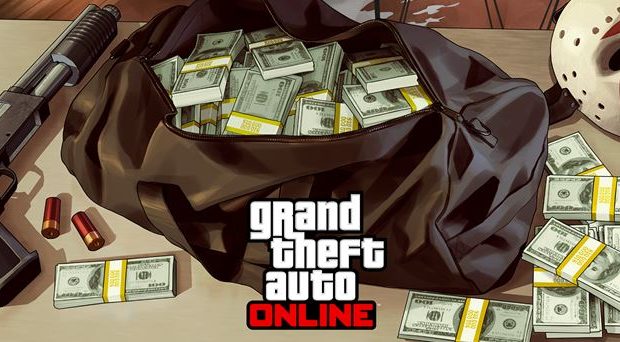 Published on November 21st, 2018 | by Admin
Get Up to GTA$1.35M in Bonuses This Week
Plus Double GTA$ in Sumo (Remix) and Running Back (Remix), Assorted Property Discounts and More
Stuff your Maze Bank account full of bonus GTA$ this holiday week, just by playing GTA Online. Starting today you'll earn a GTA$750K bonus just for jumping on, along with a subsequent GTA$100K for each additional day through November 26th. Play all seven days and get GTA$1.35M, then treat yourself to the best of what Los Santos merchants have to offer next week once all this bonus cash is deposited in your Maze Bank account (all bonuses will be deposited by December 3rd).
In Sumo (Remix), space is at a premium. As the safe zone shifts and shrinks around the map, you'll need to think fast and smash hard (as expertly demonstrated below) to make sure your team comes out on top. Sure you may lose a few friends in the process, but you'll do so with the knowledge that you're earning double GTA$ & RP through November 26th.
Hunt down your target in Search & Destroy or head to the airfield to take on a rival MC in a Joust deathmatch with Double GTA$ & RP in all Biker Work & Challenges. And if you're looking to push some product across Southern San Andreas grab double rewards on Biker Sell Missions for the same period.
Plus all Bodyguards & Associates taking part in organization activities this week earn twice the pay for sticking by their employers.
Also doling out double rewards this week is the vehicular collision sport Running Back (Remix).
Through November 26th, premium Los Santos retailers are slashing up to 40% off an assortment of high-performance vehicles, from the lightning-quick Dewbauchee Vagner to the pulsing Nagasaki Shotaro as well as a collection of super class and motorsport favorites.
Progen Itali GTB – 35% off
Truffade Nero – 35% off
Dewbauchee Rapid GT Classic – 35% off
Dewbauchee Vagner – 35% off
Overflod Entity XXR – 35% off
Vapid GB200 – 35% off
Declasse Hotring Sabre – 35% off
Nagasaki Shotaro – 40% off
Wreak a whole new level of havoc in a hovering command fortress with 50% off the Mammoth Avenger this week at Warstock Cache & Carry. And save up to 60% off a selection of choice planes & helicopters.
Sea Sparrow – 35% off
Mammoth Avenger – 50% off
Mammoth Tula – 60% off
Buckingham Pyro – 60% off
V-65 Molotok – 60% off
FH-1 Hunter – 60% off
Whether you prefer the opulence of an Executive Office or the grease-stained walls of a Biker Clubhouse, an unprecedented variety of Properties, Add-Ons & Renovations are available at a huge discount to indulge your imperial ambition.
You can also pick up a Terrorbyte for a steal this week or drench yourself in leather and ink with discounts on Biker Clothing and Tattoos all week long.
Nightclubs – 40% off
Nightclub Warehouse Storage Facilities – 40% off
Biker Clubhouses – 40% off
Biker Businesses – 40% off
Facilities – 40% off
Hangar – 40% off
Hangar Workshop – 40% off
Executive Offices – 40% off
Executive Office Renovations – 40% off
10-Car Garages – 30% off
Yachts – 35% off
Yacht Modifications – 50% off
Benefactor Terrorbyte – 40% off
Terrorbyte Modifications – 40% off
Biker Clothing – 35% off
Biker Tattoos – 35% off
For more information on all the latest GTA Online bonuses and events, head to the Social Club Events page.