Blu-ray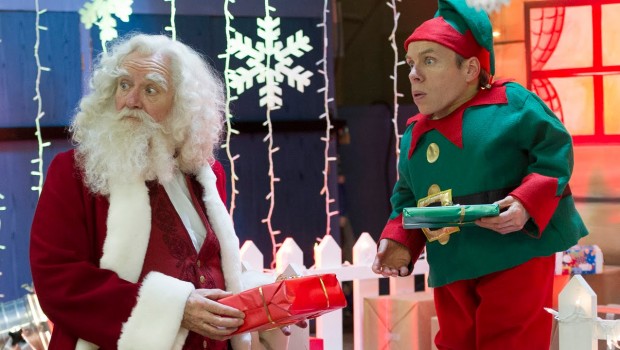 Published on October 6th, 2015 | by admin
Get Santa – November 26, 2015
Universal Sony Pictures Home Entertainment is releasing Get Santa – available to own on DVD & Digital from November 26, 2015.
Written and directed by Christopher Smith (Black Death, Triangle) and produced by Ridley Scott (The Martian, American Gangster) comes the hilarious comedy Get Santa. Jim Broadbent (Paddington, Arthur Christmas) leads an all-star cast including Rafe Spall (Prometheus, Life of Pi) and Warwick Davis (Harry Potter & the Deathly Hallows, Jack The Giant Slayer). A heart-warming and funny family adventure about a father and son reconnecting to discover the magic of Christmas.
There are just days to go before Christmas, and a herd of reindeers have been found running loose through the streets of London. Meanwhile, nine year-old Tom (Kit Connor, War & Peace, Rocket's Island) receives an early festive surprise in the form of Santa Claus (Broadbent) taking shelter in the garden shed after he crash-landed a new sleigh he was testing.
With Christmas soon approaching and his new sleigh in pieces, Santa enlists Tom and his father Steve (Spall) to help him get home to Lapland. Having just been released from prison, all Steve wants is to spend time with his son again, but his plan is thwarted when Santa attempts to liberate his reindeers from Battersea Dogs Home and is thrown into prison himself. It's up to Tom and Steve to get Santa out of prison and save Christmas, whilst reconnecting with each other.
Filled with heart-felt moments and plenty of laughs for the whole family, join this father and son team on their mission through London to help Santa save Christmas in Get Santa.