Games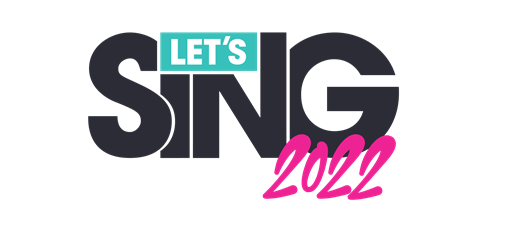 Published on August 23rd, 2021 | by Adrian Gunning
Get Ready To Rock: Let's Sing 2022 Will Be Available in November
Ravenscourt and Voxler are happy to announce that Let's Sing 2022, the newest entry in their critically acclaimed karaoke series, will be available in November 2021.
With Let's Sing 2022 releasing on PlayStation®4, the Xbox One family of devices including the Xbox One X, and Nintendo Switch™, but also on PlayStation®5, it will be the first karaoke game available for the new console generation. The game will also be playable on the Xbox Series X/S.
Give it your all and become the superstar you were meant to be with a playlist that features current hits as well as classics that guarantee a blast from the past. Lady Gaga with "Stupid Love", Shawn Mendes & Justin Bieber with "Monster", Ariana Grande with "Positions", Jason Derulo & Jawsh 685 with "Savage Love (Laxed – Siren Beat)" or Billie Eilish with "everything I wanted" are just some of the smash hits featured in the latest entry into the Let's Sing series. If you want to travel back in time instead, how about the Backstreet Boys with "Everybody (Backstreet's Back)" or The White Stripes with "Seven Nation Army"? The 30 songs tracklist of Let's Sing 2022 will make every music lover's heart sing!
Features:
First Karaoke-Game on the new console generation!
Strong playlist with 30 international hits and original music videos
Eight thrilling Game Modes: Legend, Classic, Mix Tape 2.0, Jukebox, Playlist Creator, Feat., World Contest and Let's Party
Sing solo or with up to eight players
Legend game mode for solo players with 16 challengers, 3 basic challenges and a final battle against each antagonist to reach the top of the charts.
PS4: choose between within maximum of 4 Smartphones or 2 USB-Mics + 2 Headsets or 2 USB-Mics + 2 SingStar-Mics
PS5: choose between maximum of 4 Smartphones or 3 USB Microphones + 2 Headsets (Sing Star Mics not supported)
Xbox One and Xbox Series X/S: choose between within a maximum of 4 Smartphones, 2 USB-Mics and 2 headsets
Nintendo Switch: choose between within maximum of 4 Smartphones, 2 USB-Mics and 1 headset
No mic at hand? It doesn't matter – with the Let's Sing Microphone-App, you can turn your smartphone into a microphone in no time at all
Climb the online leaderboard and get more song packs in the online store like 'Best of 90's', 'Party Classics' and more
Game Modes:
Legend: Sing your way to the karaoke throne in single player mode. Grab a microphone, earn stars and defeat your competition to prove that the spotlight is yours!
Classic: Sing alone or grab your friends and make it a party. Hit the right notes to score points – can you crack the high score and reach the top of the global leaderboard?
Mix Tape 2.0: Mix songs to create your own unique mixtapes in this mode. Each mix is dynamically generated and guarantees a playlist that never repeats itself.
Feat.: Find your perfect match! The better you sing together, the higher your Compatibility Score. Sing with friends and family or even team up with your idol to max out the score.
World Contest: It's you against the world! Climb to the top of the leaderboard by challenging friends or another singer online all around the world.
Jukebox: Lean back and enjoy a list of songs for your next jam session.
Let's Party: Eight players, two teams and randomly chosen game modes: this option will take your Let's Sing party to the next level.
Playlist Creator: This system now allows you to pick which mode to play as well as songs you want to sing. The player can now create their own playlist and play it in classic and feat mode.