Games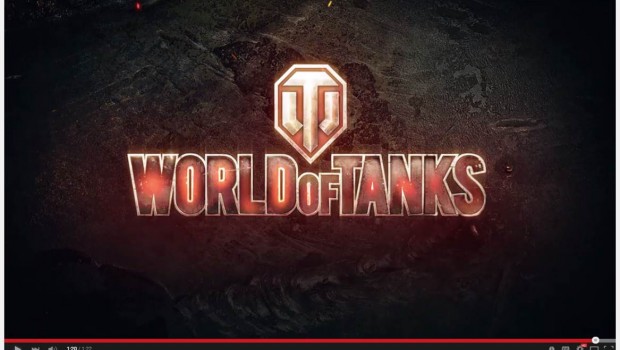 Published on March 15th, 2018 | by Admin
Get Lucky with World of Tanks Console for March Madness and St. Patrick's Day!
Thursday 15th March – 9.00pm AEDT— Wargaming is bringing the luck of the Irish to players in World of Tanks on PlayStation®4, Xbox One, and Xbox 360 this month with a series of events, new content, and special missions to celebrate both St. Patrick's Day and the March Madness college basketball tournaments kicking off in America.
St. Patrick's Day is fast approaching, and players can look forward to a very special in-game initiative to mark Ireland's national day. The Luck of the Irish Op offers the chance for commanders to earn free War Chests, packed with a random selection of treasure and goodies, for every ten victories they secure in battle. The Op will be running over the weekend from March 16 through 18, and it's certainly not one to be missed.
World of Tanks' latest Premium Hero also comes from the Emerald Isle. Available until April 2, the Banshee Comet is an Irish soldier that puts an interesting and unique spin on a true fan favorite. Taking its name from a mythological creature from Irish folklore, the Banshee Comet combines incredible mobility, devastating impact and pinpoint precision. Early adopters can benefit from an exclusive Op included with all Banshee Comet bundles, which gives a 25% boost to Crew XP earnings to every tank while active.
In the competitive scene, commanders are now in the midst of the epic Tank Madness tournament, a single elimination, team-based competition which pits eight nations against each other every weekend throughout March. Czechoslovakia takes on China in a David vs. Goliath showdown from March 16 through 18, with Sweden fighting it out with the USA in the final bracket from March 23 through 25. Players can join the fray every weekend for the chance to earn Silver, Premium time, and access to special Ops.
For commanders who can't get enough of Tank Madness, a special competition awaits at the end of the month. From March 30 through April 1, the Final IV tournament pits the victors from each bracket in March against each other. Commanders who back the winning team can look forward to flying the flag for that nation, with a Hero Flag tank available as the ultimate prize.
A duo of mighty Chinese vehicles joins the Store later this month, with the WZ-120-1G FT and WZ-111 set to take the battlefield by storm from March 20. The WZ-120-1G FT boasts high speed and heavy armour, giving it the advantage from the perspectives of both agility and defensiveness in battle. The WZ-111 joins it as a fast and furious heavyweight, rocking an almighty weapon that's primed for maximum damage in the thick of battle. These tanks are available together in a Mega bundle, or separately in Ultimate, Loaded and Base bundles, and will be waging war until April 9.
World of Tanks Console is one of the most successful Free-to-Play titles globally with more than 14 Million players across Xbox and PlayStation gamers. It is continuously raising the bar in terms of quality and content by adding new seasonal game modes, campaigns, operations and of course maps or tanks to the game. The recently released War Stories offering additionally more than 12+ hours of single-player and co-op battles for those players, who want to avoid strategical and tactical 15-vs-15 PVP battles.
For more details on the Luck of the Irish Op, visit:
https://console.worldoftanks.com/news/game-events/up-all-night-to-get-lucky/
For more details on the Banshee Comet, visit:
https://console.worldoftanks.com/news/general-news/deep-impact/
For more details on Tank Madness, visit:
https://console.worldoftanks.com/news/general-news/m-m-m-m-madness/