Blu-ray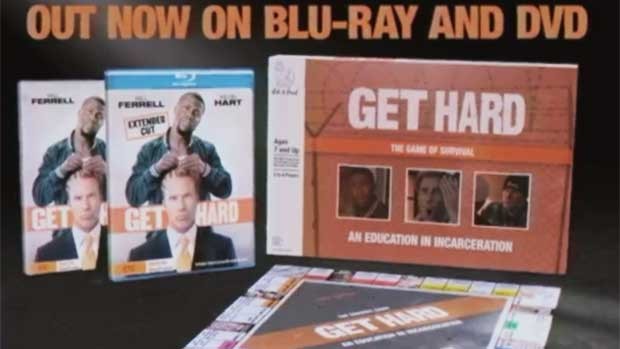 Published on July 29th, 2015 | by admin
GET HARD THE BOARDGAME? What The?
To celebrate the release of GET HARD starring Will Ferrell, check out this amusing retro inspired board game from the film!
An education in incarceration
When Millionaire hedge fund manager James (Will Ferrell) is nailed for fraud and bound for a stretch in San Quentin, the judge gives him 30 days to get his affairs in order. Desperate, he turns to Darnell (Kevin Hart) to prep him for a life behind bars. But despite James' one-percenter assumptions, Darnell is a hard-working small business owner who has never received a parking ticket, let alone been to prison.
Together, the two men do whatever it takes for James to 'get hard' and, in the process, discover how wrong they were about a lot of things – including each other.
Special Features
Deleted Scenes
Get Hard Line-O-Ramas
The Kevin Hart Workout
Ferrell Fighting
Gag Reel
And More!