PS5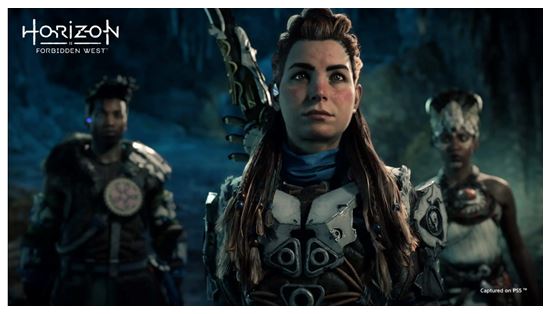 Published on January 20th, 2022 | by Admin
Get a glimpse of Aloy's epic quest into the Forbidden West
Ahead of the launch of Horizon Forbidden West on Friday, 18 February, PlayStation Australia is excited to introduce brand-new characters, gameplay footage and fresh story details.
Check out the new trailer below… which offers an exciting peek at what lies in store for Aloy and her friends as they venture into the Forbidden West, and continue reading to hear a bit more about the new announcements…
.
In the next chapter of Aloy's story she'll face a storm of new threats: a world-ending blight, Regalla and her rebels, Sylens and his machinations, but as she ventures into the frontier of the Forbidden West, she won't face these perils alone. Aloy will be joined by companions both fresh and familiar, including stalwarts like Varl and Erend, along with new allies like Zo, Alva and Kotallo.
In addition to fresh gameplay footage PlayStation Australia is thrilled to share new key art, pitting Aloy's crew against Regalla, her rebels, and some of the most dangerous machines the west has to offer. It also features Sylens, Hekarro, the Chief of the Tenakth tribe and Tilda, a mysterious new character with a special connection to the ancient past.