Comics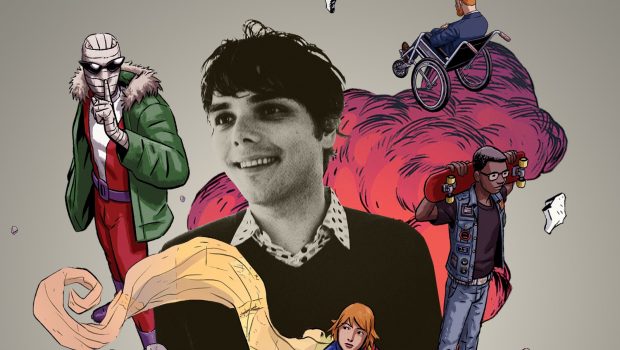 Published on June 24th, 2017 | by Dana Folkard
GERARD WAY DEBUTS OFFICIAL SPOTIFY PLAYLIST FOR "DOOM PATROL" FOR DC COMICS!
The official DOOM PATROL Spotify playlist curated by Gerard Way is now live on
Spotify
!
Given that Gerard Way has had both feet firmly planted in music and comics for a while—fronting My Chemical Romance and releasing a solo record; storming the Eisner Awards with The Umbrella Academy—it only makes sense that he'd have some songs in mind when writing DOOM PATROL.
The official playlist coincides with the release of Way's debut collected edition for his new comic book series,
DOOM PATROL
from DC Comics pop-up imprint, Young Animal.
His playlist matches the books many moods–the punk explosion of the Damned, the raw power of Iggy and Judas Priest, the mournfulness of Spiritualized—it's all here.
A blenderized reimagining of the ultimate series of the strange, DOOM PATROL combines elements from classic runs, new directions and things that could not be. Our entry point is Casey Brinke, a young E.M.T. on the graveyard shift to abstract enlightenment, with a past so odd that she's not entirely sure what is real and what is not. Along with her partner, Sam Reynolds, the pair blaze a path through the city and its denizens, finding the only quiet that exists at 3 a.m. is the chaos of the brain. When the pair answer a hit-and-run call, they find themselves face to face with a familiar figure: Cliff Steele, a.k.a. Robotman. This first DOOMPATROL trade paperback collects issues #1-6.