Events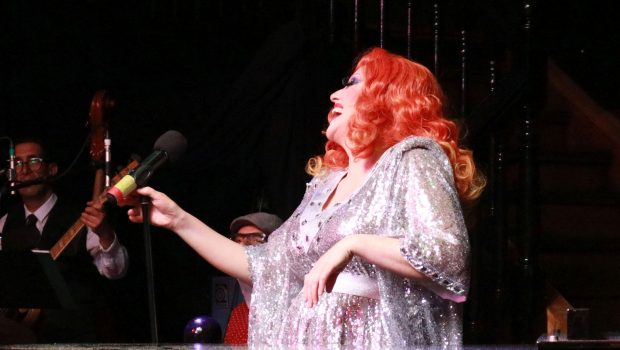 Published on July 26th, 2022 | by Tim Chuma
Geraldine Quinn – Broad Review (Replay Festival)
Summary: An excellent show with a lot of great songs, I would hope more people would book her for gigs or she can go somewhere else where they would.
As part of the Replay Festival 2022
Comedy Republic, Friday 22nd July 2022
I had been meaning to see her show during the comedy festival as I had heard several people had been and enjoyed it but it just wasn't going to happen for me then even with seeing more comedy festival shows than I had in several years.
While it does seem like I have seen Geraldine a lot over the years, that would be due to all the events she participates in especially ones with Casey Bennetto. I haven't actually been to see one of her shows. Some years it was just the ASRC benefit and Andrew McClelland as the comedy festival always seemed to be when I was not working.
There are a lot of different themes in this show, but the main one seems to being true to yourself. The Australian entertainment industry is a hard slog unless you had a hit in the 1980s and have been touring RSLs and leagues clubs since then. Bob Log III lives in Melbourne but spends 98% of his time overseas on tour. Don Walker says he can come into town and get hardly anyone, yet the Cold Chisel cover band sells out.
I can see why this show was nominated for several awards. It does seem like it is something that would run a lot better overseas, the last couple of years have seen a relief from the several pages of people named Dave in the comedy festival program.
Some excellent songs in this show as you would expect, I am going to be terrible and say my favourite was the encore song made up of things Geraldine sings to her dog when she wants to take it for a walk. I have drawn her dog and sent her the drawing in the past. I do sometimes say hello to her but had to stop following her as I seem to annoy her too much on the socials, I do not even know why.
A great and memorable show and I was glad to be able to see it this time. There might be another repeat performance some time in the future and they did record this show so hopefully some of it might appear online at one point. Geraldine did ask people to buy her merch during the show but I have gotten all her albums already during one Bandcamp Friday. The merch thing did come up during the Punter's Club Reunion show recently "is there anyone from a band in 90s who doesn't have hundreds of CDs under their bed?"