Comics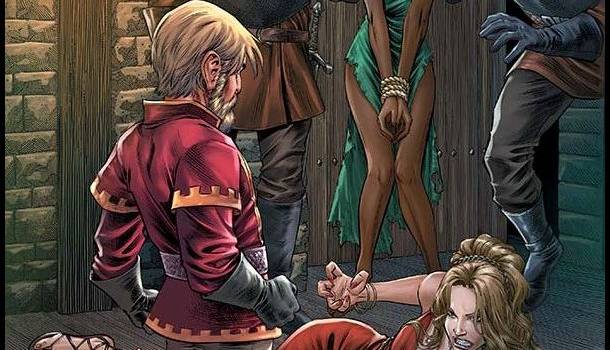 Published on January 12th, 2021 | by Tim Chuma
George R.R. Martin's A Clash of Kings (Vol. 2) #10 (2021) Review
Summary: If you are already following this story dive right in. Everyone else maybe wait for a collected edition.
While the TV series might be done and dusted, the actual books have not been finished yet and they are still releasing this series.
This is not the same as the TV series and they can go into more detail with the story and do things they were not able to do on screen. Despite this I still sort of realised at one point of the story this was as it seems to be early on in the story where I still watched.
I thought the artwork worked well in this story and suited the characters as they are different in the books than they appeared on screen. There is a lot of dialog to get through in the relatively short volume and it works well with the rest of the scenes.
There is not as much action in this one but if you are already following the story then I would get this one.
Everyone else maybe wait until the collected edition comes out as surely there will be a large hardcover version of this story eventually as Game of Thrones always sells well.
Comic details:
Writer: George R. R. Martin
Art:  Landry Q. Walker
Publisher: Dynamite Comics
Release date: January 20 2021