Books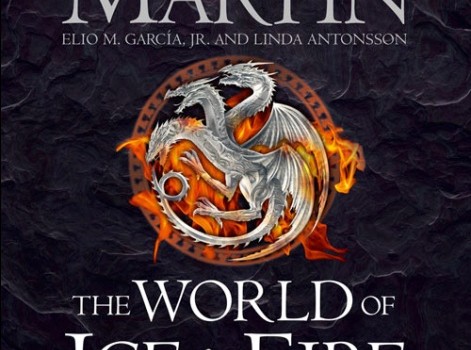 Published on October 21st, 2014 | by admin
GEORGE R.R. MARTIN The World of Ice & Fire
"Of those who work in the grand epic fantasy tradition, George R.R. Martin is by far the best" Time Magazine
This lavishly illustrated volume is a comprehensive history of the Seven Kingdoms, providing vividly constructed accounts of the epic battles, bitter rivalries, and daring rebellions that lead to the events of A Song of Ice and Fire and HBO's Game of Thrones.
In a collaboration that's been years in the making, Martin has teamed with Elio M. Garcia, Jr., and Linda Antonsson, the founders of the renowned fan site Westeros.org. Collected here is all the accumulated knowledge, scholarly speculation, and inherited folk tales of maesters and septons, maegi and singers.
It is a chronicle which stretches from the Dawn Age to the Age of Heroes; from the Coming of the First Men to the arrival of Aegon the Conqueror; from Aegon's establishment of the Iron Throne to Robert's Rebellion and the fall of the Mad King, Aerys II Targaryen. The definitive companion piece to George R. R. Martin's dazzlingly conceived universe, The World of Ice and Fire is indeed proof that the pen is mightier than a storm of swords.
About the Author
George R.R. Martin's bestselling A Song of Ice and Fire fantasy series has earned him the title of 'the American Tolkien'. The first book of the series has been made into the HBO TV adaptation, A Game of Thrones. He is the author of eight novels, several collections of short stories and numerous screenplays for television drama and feature films.