Kids Stuff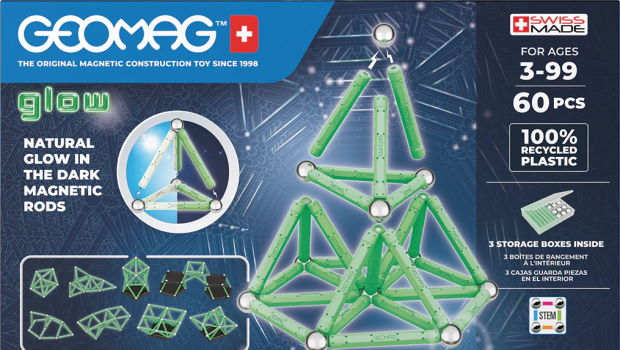 Published on October 20th, 2022 | by Chris O'Connor
Geomag Glow Recycled 60 Review
Summary: Magnetic building tools for geometric construction.
Not too long ago I was fortunate to receive Geomag's Mechanics Gravity Vertical Motor to review, now I have been fortunate to receive Glow Recycled 60 to review and I am pleased to say it is just as impressive.
Whilst the Gravity Motor set revolved around a particular structure… Geomag Glow Recycled 60 is far more a Lego or Meccano style set in that it comes with a number of pieces and only some suggestions for what you can do with them… what you build is up to you.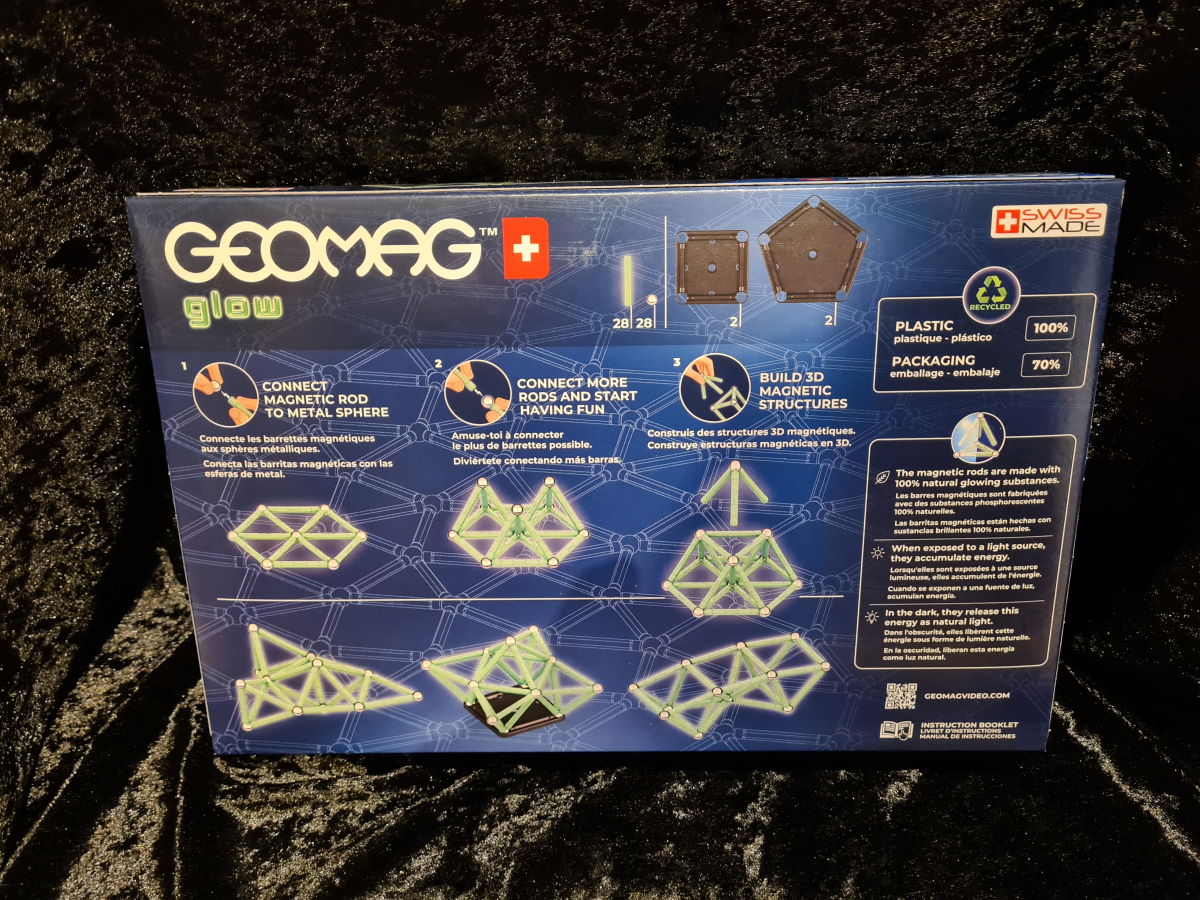 Of particular note with this set is the introduction (or at least it's new to me) of storage boxes for the pieces, not only does this make storing the pieces and transporting them much easier it also gives you somewhere to put the ball components that otherwise might attempt to roll away from you.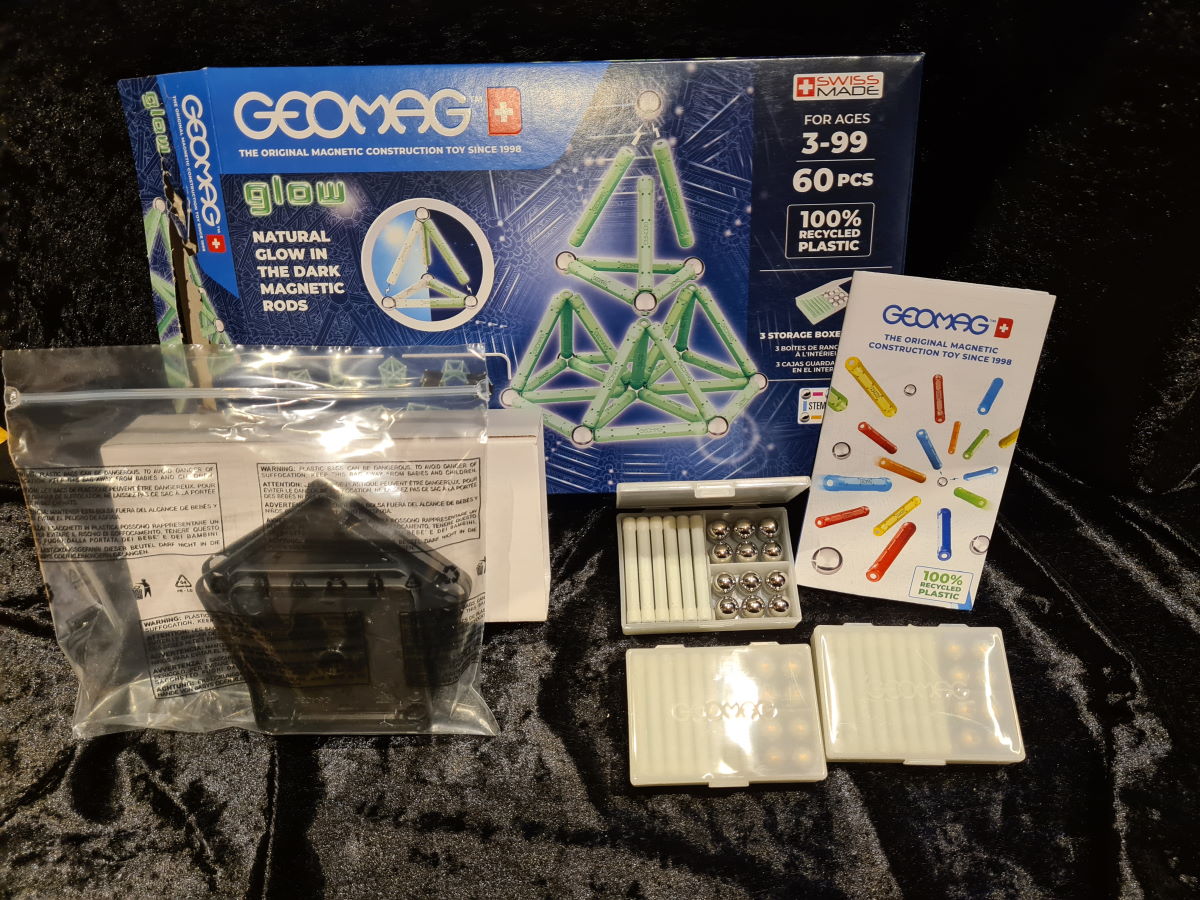 The set comes with a number of straight pieces, metal balls and a selection of base plates, as the box shows, even with these seemingly simple parts you can make some pretty impressive structures. It's a clever way to learn some structural engineering by trying different configurations and seeing what loads you can apply. Once you have your design sorted you can enjoy it as it is… or, turn off the lights and see it glow in the dark (even at 44… it's still fun to see glow in the dark items).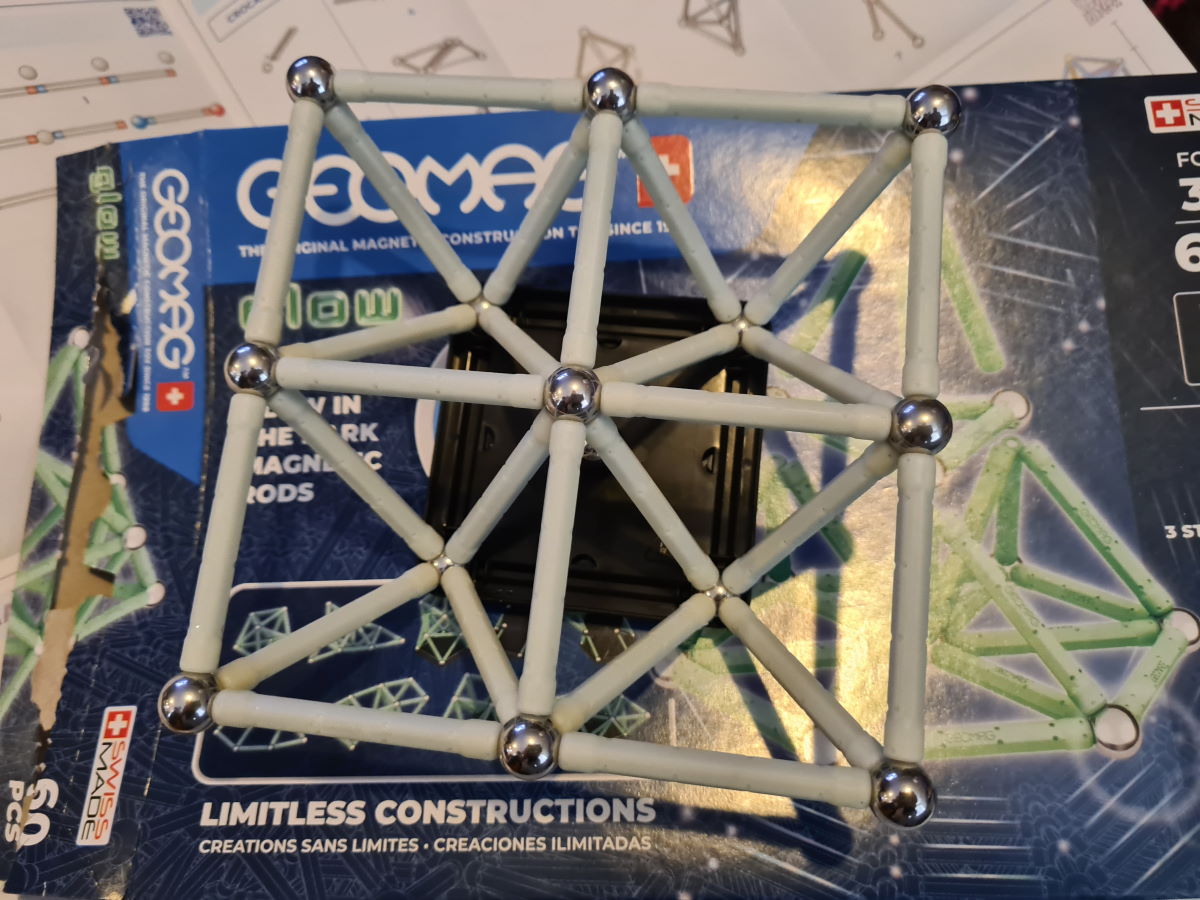 As mentioned with the review of the Geomag Mechanics Gravity Vertical Motor… these sets have a big focus on sustainability and that isn't just about the pieces themselves being recycled plastic… the production process is also made to be as sustainable as possible. I am just really impressed with the fact that a toy that is very versatile, fun and educational is also made using recycled materials in a manner that is as sustainable and as environmentally friendly as possible.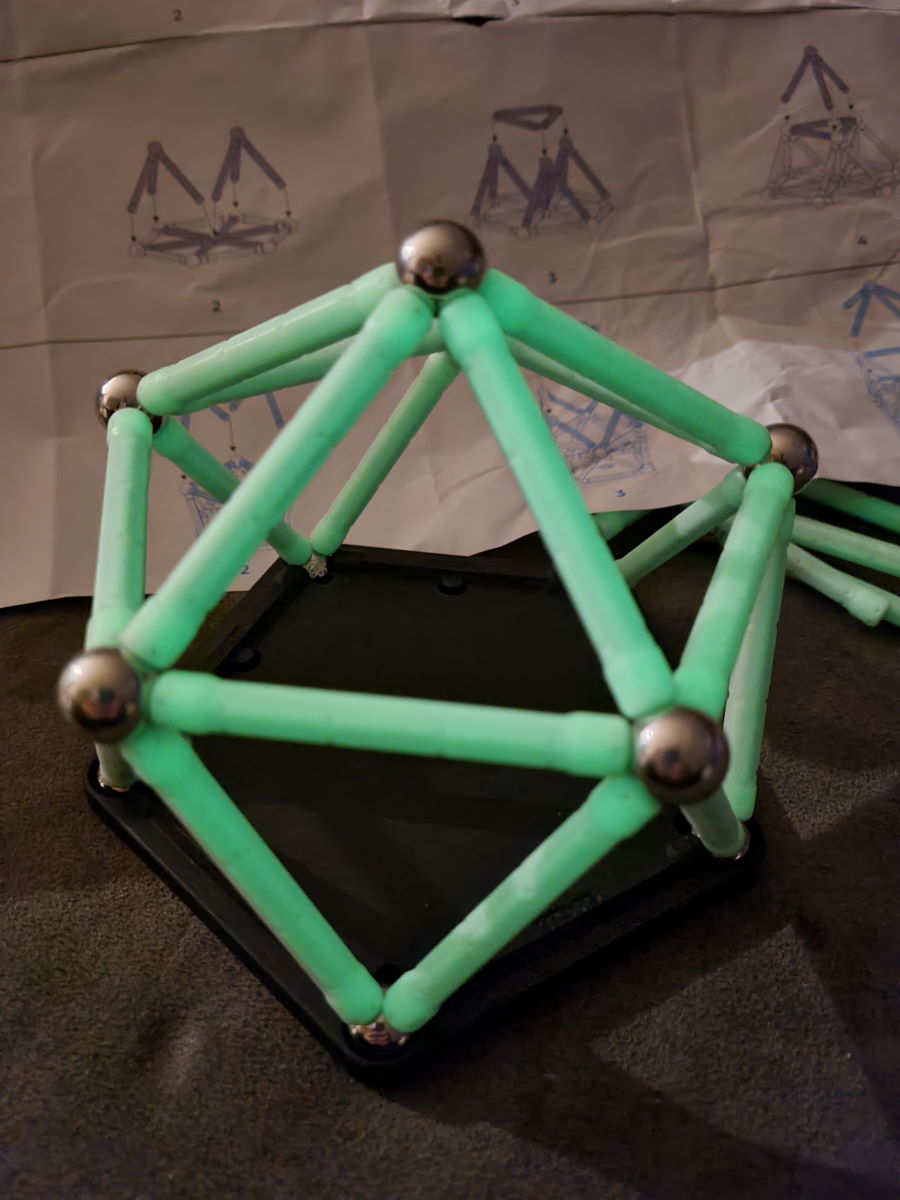 Much like Lego or Meccano you can either just stick with this one set or you can mix and match and grab other sets to expand your options (increasing your colour choices and adding some different construction elements such as "window" like pieces to really add some style to your builds).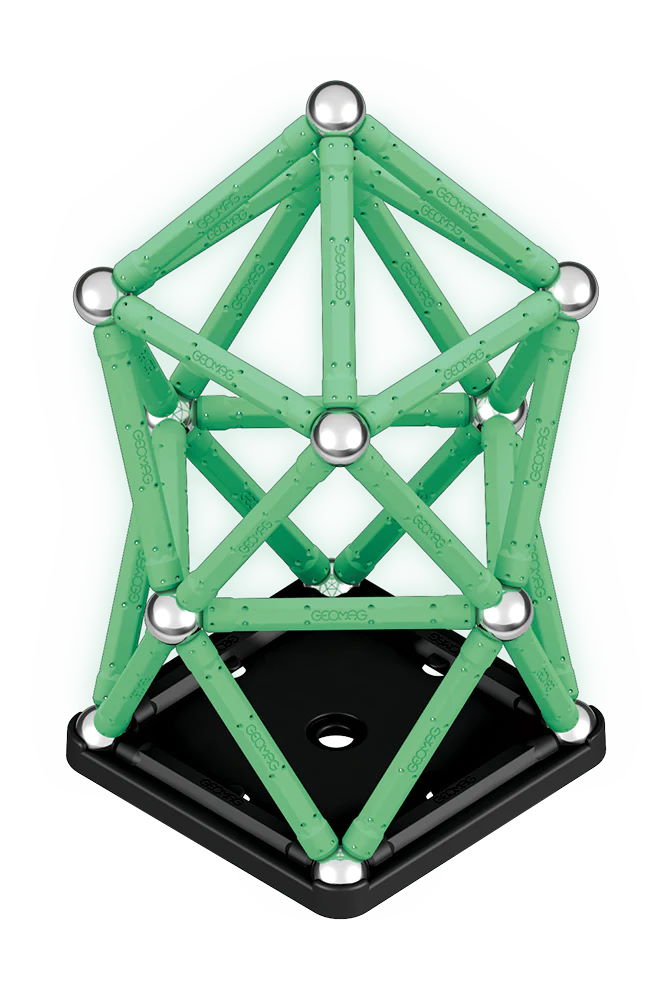 I would highly recommend this set and would suggest seeing what else is available from Geomag not just because they produce some great educational toys but also because I believe in supporting businesses that are doing as much as they can to contribute to a sustainable future!