Games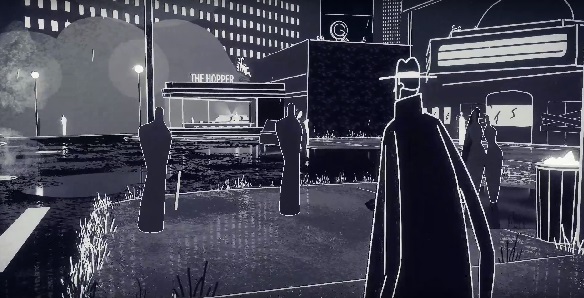 Published on June 11th, 2019 | by Admin
Genesis Noir reveals details on the cosmic adventure set in black holes and jazz cafes (E3 NEWS)
Fellow Traveller and Feral Cat Den are proud to reveal an all-new trailer for their upcoming game, a cosmic tale of romance, black holes and jazz music, Genesis Noir! Coming to PC in 2020, Fellow Traveller was proud to reveal this new trailer in the E3 2019 edition of the PC Gaming Show.
Genesis Noir is a surreal noir adventure set before, during and after the Big Bang. A love triangle goes askew as cosmic beings quarrel in the dark nether of pre-creation. Confrontation; a shot fired; a Big Bang! Thus, begins the birth of the universe. Inspired by psychedelic poetry, jazz, and Neil deGrasse Tyson, Genesis Noir seamlessly blends interactive storytelling and generative art into a narrative tale of time, space and music.
As "No Man," a watch peddler stuck in a deterministic hell, players will be able to explore black holes, primordial Earth, and jazz cafes. Witness the birth and history of mankind. Find comfort in a glass of gin. Become acquainted with the massive, the microscopic, and everything in between as you search for a way to destroy creation.