Games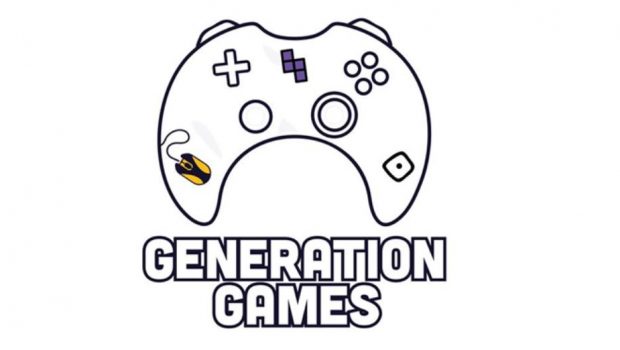 Published on August 14th, 2023 | by Adrian Gunning
GENERATION GAMES 2024 – Announcing Sydney's Gaming Even
Gamers of every age, your time has come. Australia's largest city is about to experience a celebration of gaming with the highly anticipated Generation Games consumer event. This new celebration of all things gaming will be held at the world class International Convention Centre Sydney in Darling Harbour, from 20 to 21 April, 2024.
Being described as "Gaming for Every Generation", Generation Games looks to encompass Retro to Next-Generation, Video to Tabletop Gaming, and everything in between. Attendees can expect to see an upcoming AAA title between Space Invaders, Guitar Hero and an Indie game developed locally; Rocket Leage esports alongside Goldeneye tournaments; Dungeon Masters next to Rules Lawyers – all under one roof.
Generation Games is a place for gamers of every age, and every interest to come together and enjoy the social aspects of gaming. It's a chance to see first-hand the latest releases, discover accessories to kit out your gaming setup and play with new and old friends alike.  Opportunities to connect in-person as a community have been rare in recent years, in Sydney and NSW even more so. Generation Games has been designed as a space for Gaming communities to play, discuss, learn and discover together, to create unique, unforgettable gaming experiences.
At Generation Games, Gamers can not only meet their friends/guildies/teammates to explore the gaming wonderland, but scheduled community meetups will allow them to build new relationships, whether it's a Gathering of Guardians, a Swarm of Simmers, or just a group of folk who want to compare endings to Heavy Rain.
From the organisers of Oz Comic-Con, which now consists of 7 events across Australia, Generation Games will contain content and exhibitors in volumes and quality to satisfy any Gamer for a whole weekend. Features will include:
Console & PC Freeplay Zones
Tabletop Library and Scheduled RPGs
The best locally developed Indie Games
Community and Esports Tournaments
Shopping from leading Exhibitors
Retro and Arcade Gaming
Arena Presentations & Community Meetups
Ben Williams from Expertise Events who will be organising the event said "We are very excited to create an event where the Gaming Community and the Games Industry can come together in Sydney and celebrate their passion".
Lenovo Legion has been named as the inaugural Presenting Partner of Generation Games 2024. Lenovo Legion Gaming PCs and Laptops are not only stylish in appearance while unrelenting in performance, but Lenovo Legion's commitment to developing and supporting the Australian Gaming community is outstanding. This is an an exciting alignment to showcase more about their amazing brand, products and work through the Presenting Partnership as part of Generation Games.
Those interested in attending, exhibiting at, sponsoring or covering Sydney's dedicated gaming event, Generation Games, should head to www.generationgames.com.au, and signup for more details as they are announced in the coming months, including tickets, volunteering, Indie Dev applications and The Mashfest.