Events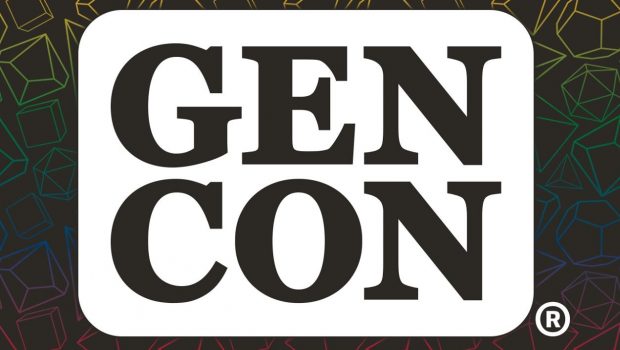 Published on August 12th, 2023 | by Edwin Millheim
Gen Con 2023
Summary: Gen Con, Truly the best four days of gaming.
The massive gaming monster of all conventions that is Gen Con, the largest and longest-running tabletop gaming convention in North America. Gen Con, thundered back on August 3rd through the 6th 2023.  Taking place at the Indiana Convention Center in Indianapolis, including Lucas Oil Stadium as well to host the bombastic multitude of gaming going on for four massive days.
Gen Con 2023 boasted record breaking crowds of over 70,000!  Which is over the size of some small cities in the U.S. like Victoria Texas for instance! If that was not enough, Gen Con also announced that it has extended its contract with the city of Indianapolis through 2030.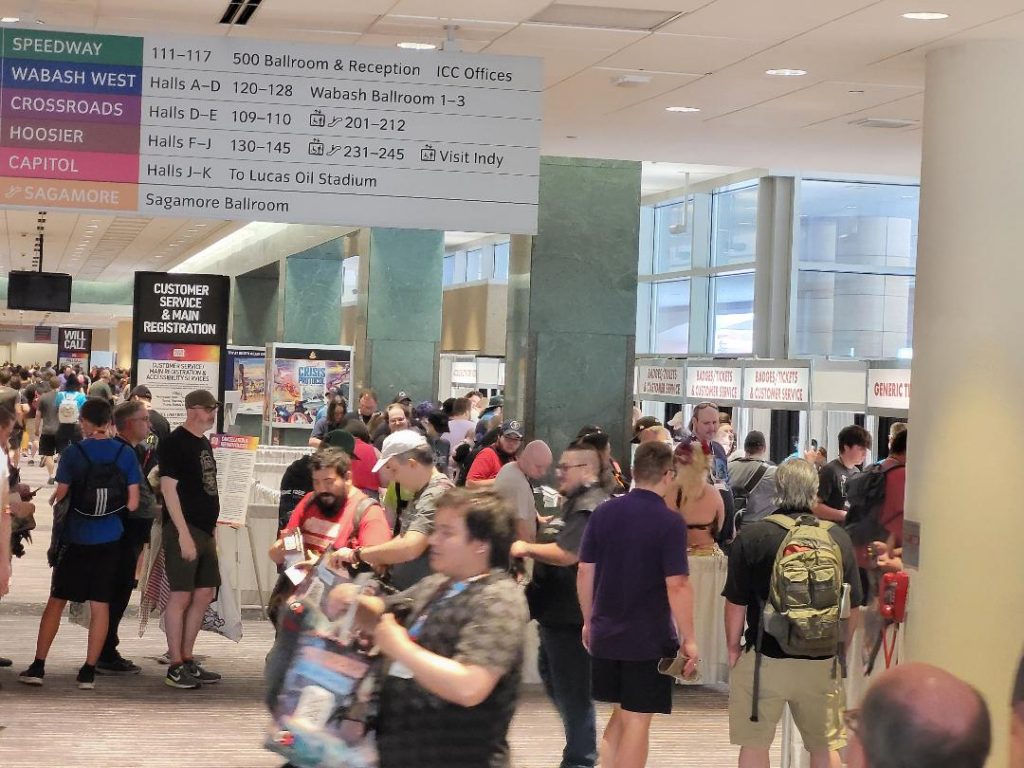 Not only are there a huge number of events and games to play, but there is also a massive dealer hall. Which has games, dice, collectable card games, board games, miniatures, game and medieval themed clothing, DVD and Blu-rays, art from your favorite artists and books ready to be signed by your favorite fantasy or sci fi authors, just an almost overwhelming number of booths to be seen and offers to be had.
You can also meet your favorite game designers, publishers, artists, and other writers and celebrities, as well as join a welcoming and all-inclusive community of fellow gamers from all over the world.
If you plan a Gen Con trip you have to plan well in advance, getting a room itself is a chore with so many gamers descending upon the city.  Check out the official Gen Con web site for hints and tips on housing when you're planning your trip.
Plus buying your entry badges from the Gen Con web site. Believe it or not, Saturday Badges and four-day badges sold out this year! Now you need an event badge to gain entry to Gen Con, and you need the Badge to purchase event tickets.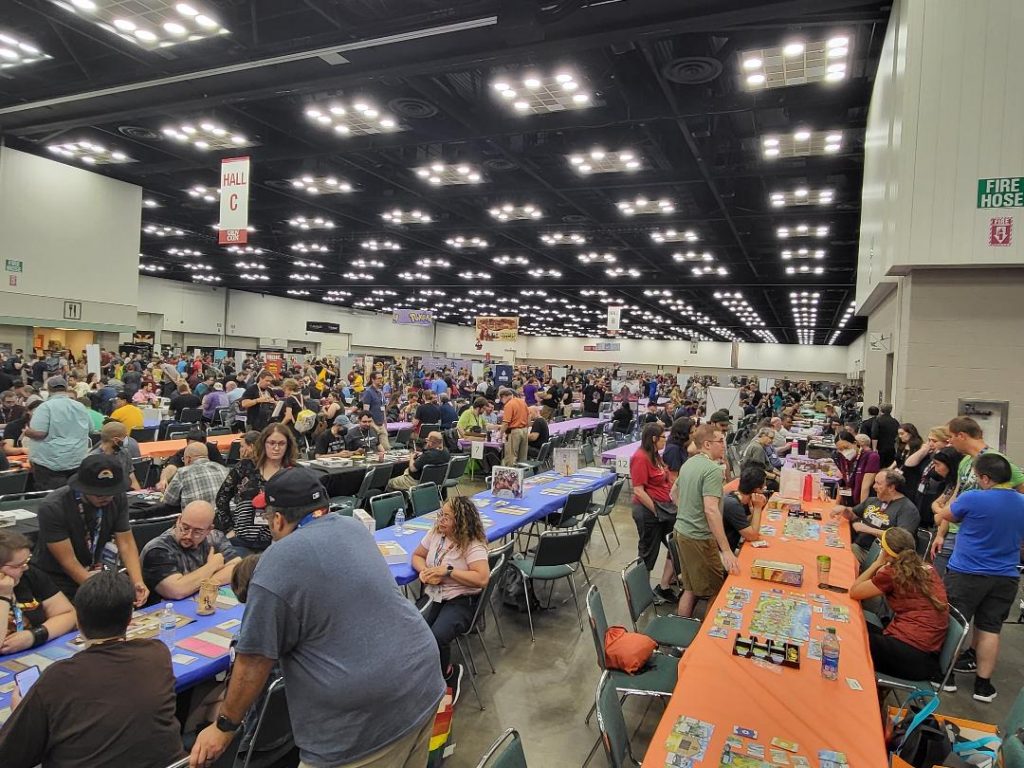 You can get a day badge for Thursday, Friday, Saturday or Sunday, OR a four-day badge for the whole convention.
Now game events and such require event tickets.
Getting an event ticket guarantees you a seat at the event or venue. The event ticket gains you access to a game, a seminar, or whatever event that ticket is for.
You may also get generic tickets for events that accept generics. The main thing with generics is that you are not guaranteed a seat at an event, if regular event tickets are sold out. Generic tickets are like flying on standby at an airport. You may still have a chance getting into an event, if you want to get check on the event (IF it takes generic tickets) and if someone does not show up for the event…you then may be able to get in that event.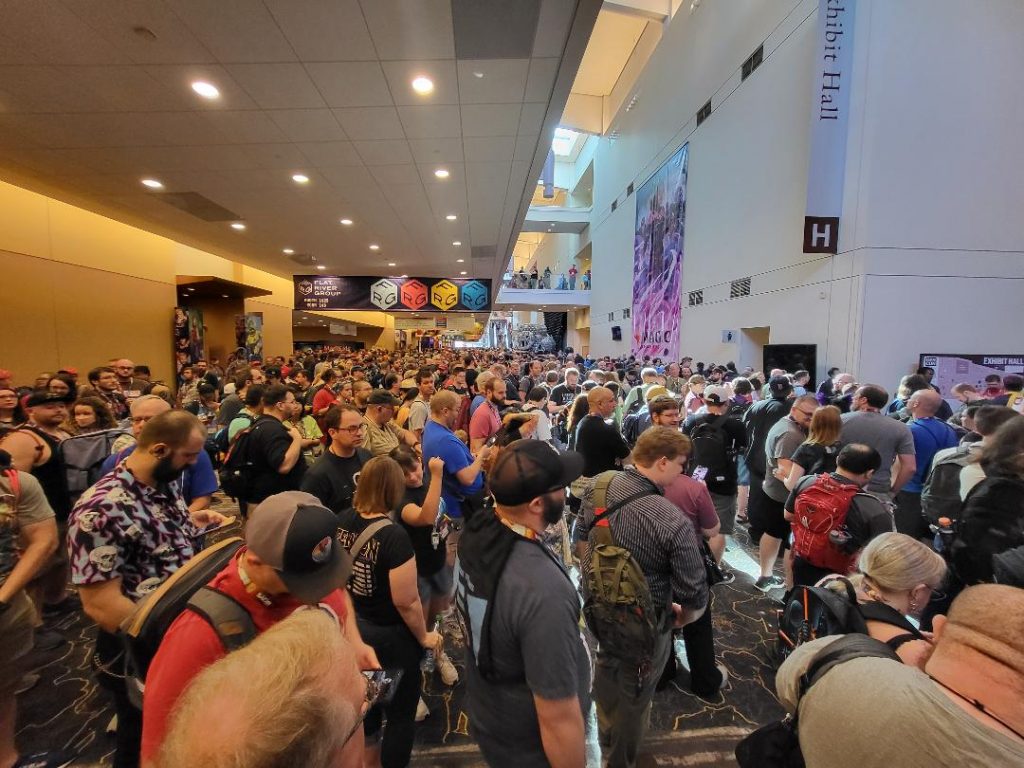 Now one of the really extra cool little gems scattered about at Gen Con 2023 or any other year, is being able to see games in development, or more so independent game developers and creators. Sure, we all love the shiny packages of the corporate backed games them seem to have money to burn on design. But I submit to you, there is nothing more exciting than to find the independent game gems.  One such one was a cute premise, and the designer/creator was passionate about it. They had a table far away from the dealer hall, in the tunnel that leads to the Foot Ball Stadium.
So not in the limelight by any means. But let me tell you, those are often the happy finds indeed. This one happened to be from Sea Cow Games, a pretty whimsical board game called Flock Together.  A game for 1 to 5 players and ages from 10 and up. If you want to know more about Flock together visit the web site at https://www.seacowboardgames.com/
Sure, we have allot of the big names in games all over the place at Gen Con, and the gaming was out in force this year at Gen Con 2023. Big names like Dungeons and Dragons, Warhammer, Magic the Gathering, Shadowrun, Pathfinder, just to name a few.
There are so many games anyone would be hard pressed not to find something that would interest them.
Now in the middle of it all you have to of course, take care of yourself. All those human needs that we all need, Eat, Sleep, Drink.
oh yes and shower every night. Believe me you are going to need it.
You cannot live on gaming alone after all.
While there, they also have a multitude of options for meals. So many restaurants are in the area, as well as food trucks. Depending on where you go to eat, it can get rather pricey. A good thing is the massive choices available, in a pinch as long as it's business hours, there is a food court at the mall. As mentioned, there are the food trucks, which brings a large variety of food choices.
Unfortunately, not all places are of a quality that reflects pricing. I had for the most part excellent experiences with the food trucks. One food truck that drew up extremely short though, will forever more have a place burned in my memory as a place to avoid in the future. While I won't reveal the name of the food truck. I will say that if you order Fish and Chips (Which would be fish (Cod) and fries.) But imagine spending a good amount for what turned out to be a small hand full of fries and a bit of fish the size of a small fish stick? Yea, not ever going anyplace near that food truck again.
When my demeaner was low towards food trucks by that experience, my faith in food trucks was renewed from one called The Flying Cupcake which had gluten free cupcakes. But the gem of the food trucks was one that I really loved, and the food was just, oh my gosh!
The Food I got was a Cheese steak, and it was just perfect, with just the right amount of crisp on the crust of the hoagie like bread all the steak and cheese goodness was wrapped in. The Chef TLC food truck is a must visit.
You for sure need the food energy. Because the four days of almost nonstop events and gaming can really drain you if you forget to take care of yourself.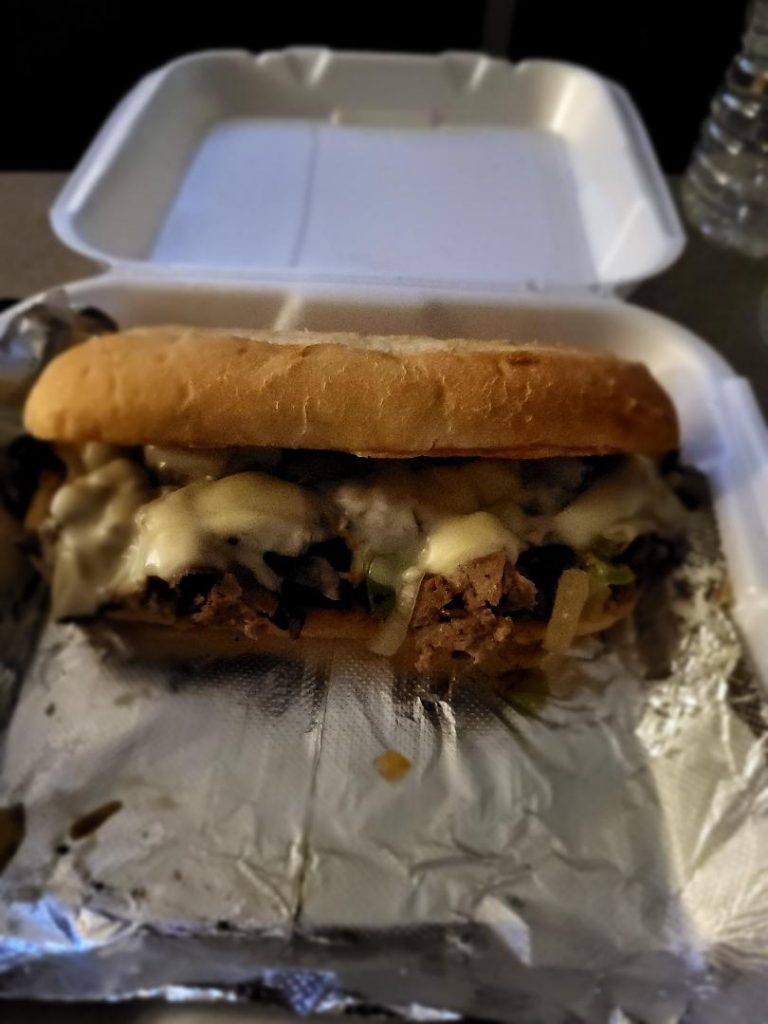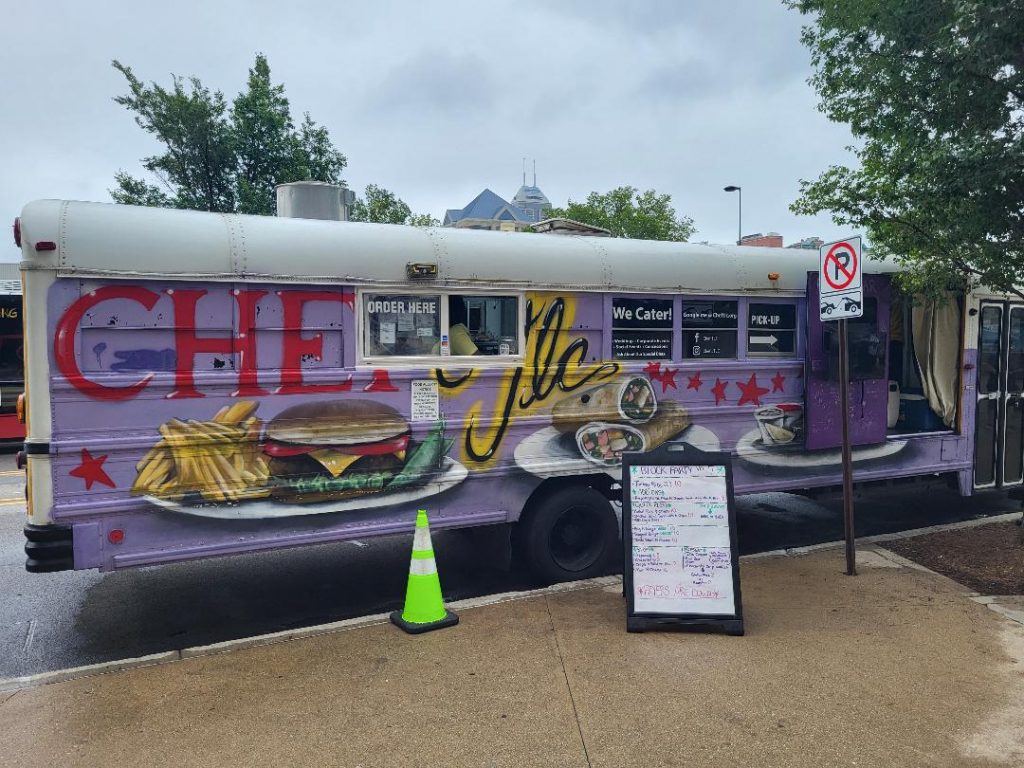 Gen Con 2023 was a massively mind bending and very tiring experience. For me and my wife it was go, go, go, go almost nonstop. It was awesome.
Now unfortunately since Gen Con had the numbers of a small city, there had been a few incidents here and there. First and foremost was the great collectable cards heist. Now it would be notable to point out through research, Gen Con was not the only place that has been suffering from thefts. Card heists have been reported in a few areas from stores across the United States where the thieves knew exactly what and where to grab the cards of greater value.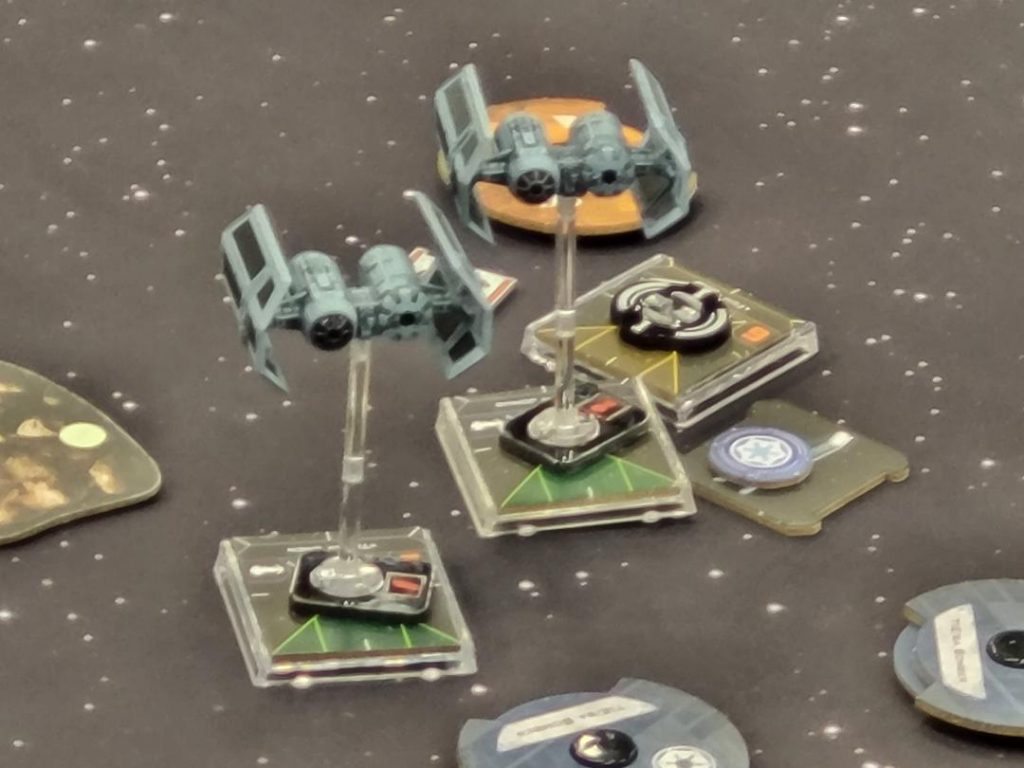 Though from what I can tell the Gen Con 2023 heist was the largest and most brazen. Thieves stole £236,000 worth of cards, approximately $300,000 (£236,000) worth of trading card game cards. It happened one day before the start of Gen Con 2023. The police released images of the suspects first using a pallet jack, then later on they can be seen in the photos, that they transferred the cards to a house truck. One of the suspects in the pictures can be seen to have a lanyard but NO Badge. Though since this was one of the days for folks to be still setting up for the convention, it may have been that no one was checking vendor badges at all. I will be rather surprised if security and badge checking is not stepped-up next year. Even for the set-up days for vendors and companies.
Now the one other confirmed event that took place, was the unprecedented turn out for the new card came from game company Ravensburger, Disney Lorcana. Some people allegedly lining up as early as Midnight and camping out to the next day for the first limited run of cards for the prerelease. The full release is said to be happening on September 1st. It seems no one was ready for the crowd that surged forth on opening. Confusion and frustration took place over the seeming lack of communication to the crowd that Ravenburger had set up fully separate line. Thankfully things got squared away some time later with block off poles set up for lines, so that the rest of the Gen Con crowds could move about their business without causing blockages. Staff had been on hand to basically play traffic director to move the line and the crowds as needed to keep areas clear for moving crowd traffic.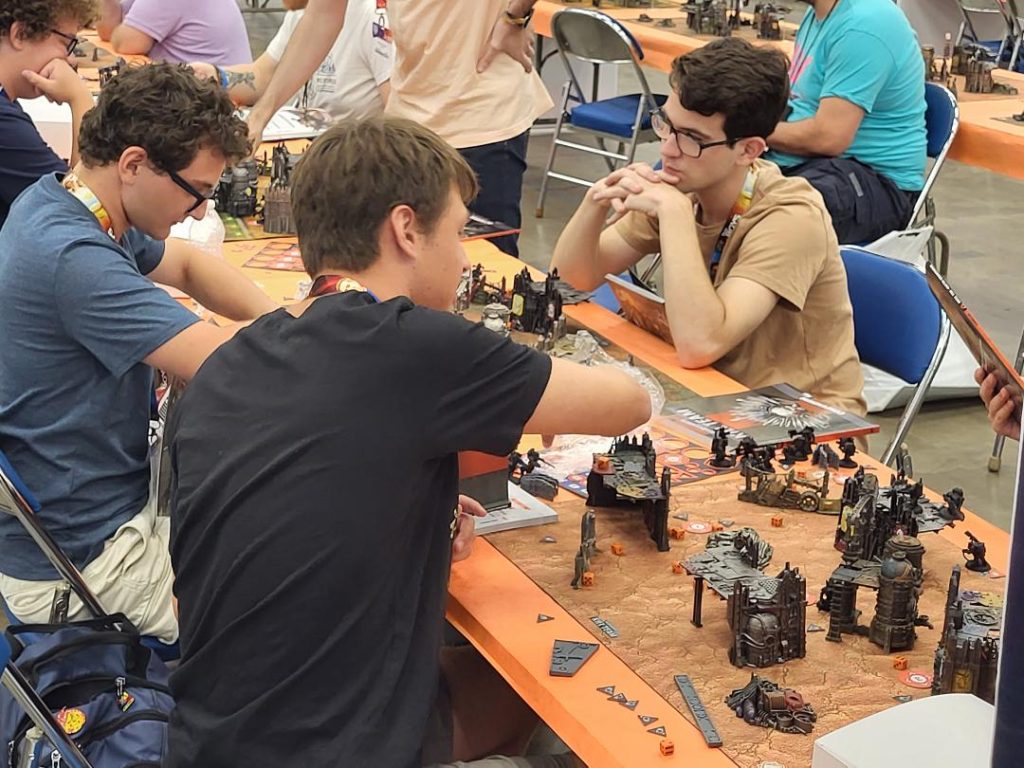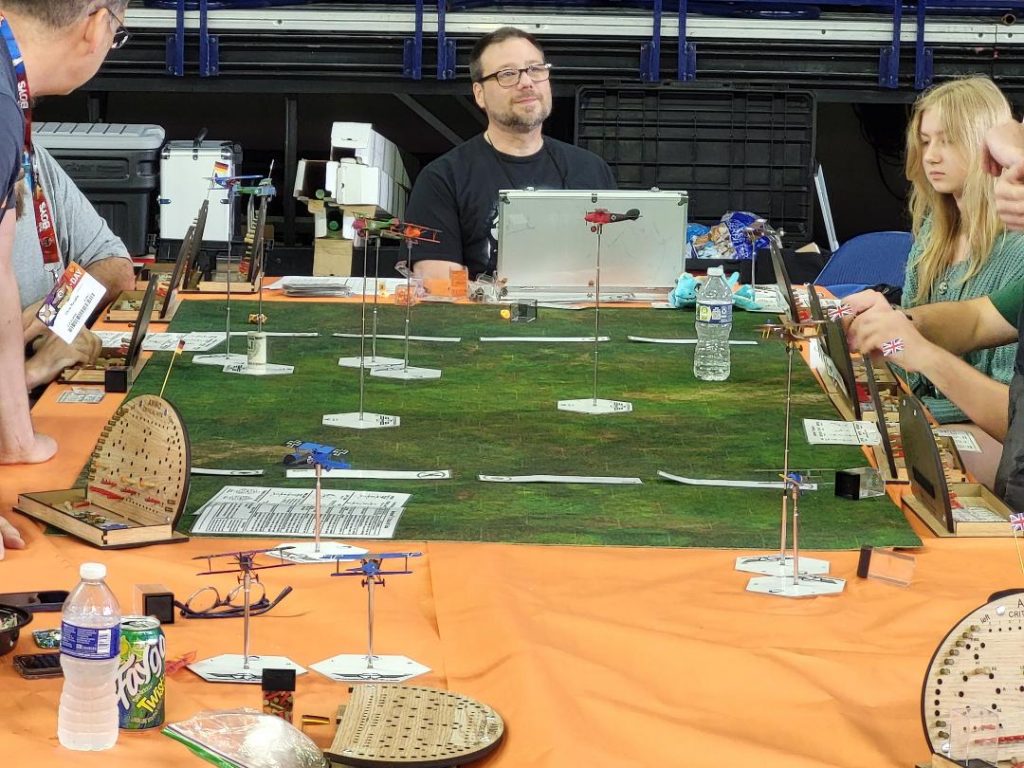 Now couple last things about Gen Con, you will be doing a lot of walking, and many times the escalators are either shut down or broken. So, expect a lot of walking to be had. Pace yourself. Plan out all of the games you want to play, by checking out the Gen Con program book. Your mind just may be blown when you see all of the things available at Gen Con. Just remember one major thing. Keep hydrated, keep track of your blood sugar as needed, and don't commit the number one convention sin…. don't forget deodorant.
Till we see you next year for Gen Con 2024.
Have fun play games.