Interviews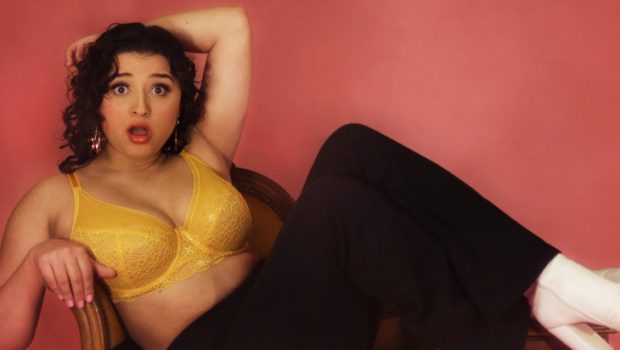 Published on March 28th, 2023 | by Andrew Bistak
Gemma Caruana Interview @micomfestival #MICF 2023
With the Melbourne International Comedy Festival back for another year (it's 36), what better way to celebrate the best darn comedy festival in the world, than with an interview with the equally funny Gemma Caruana and her new show, Underwire!
Welcome to Impulse Gamer! So how did you get into comedy? Did it find you or did you find it?
I think it definitely found me. I was raised on 90's sitcoms, Seinfeld runs in my veins. Coming from a theatre background, cabaret was my gateway into the world of performing comedy.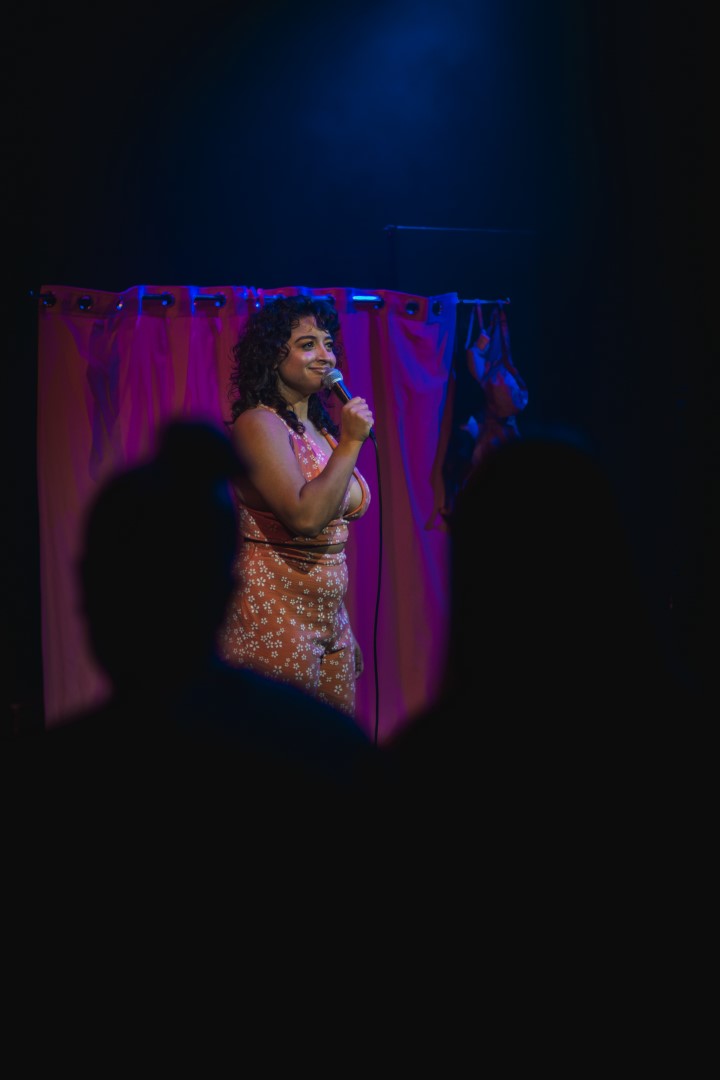 Tell us about your show Underwire and what can we expect?
Underwire is a comedy cabaret telling the story of my breast reduction. It's silly, sincere and sexy with the mission of destigmatising breast reduction surgery and openly discussing the sexualisation of young people, particularly those who find themselves growing breasts.
You can expect some twisted parody songs, and a whole lot of over-sharing and deeply personal anecdotes that will make you cheer, cringe and maybe cry.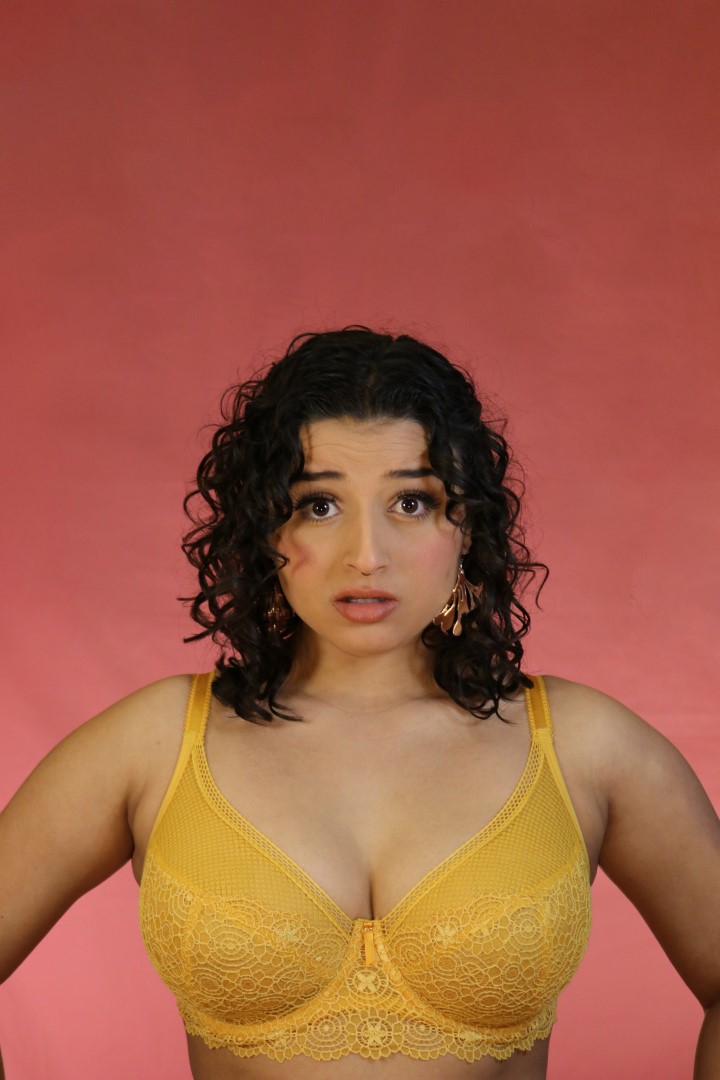 Where do you get your inspirations from?
My writing inspiration comes heavily from my own experiences, stories I find myself sharing at parties that make me think "maybe I should write that down". My creative inspiration comes mostly from some Australian comedy and cabaret legends including Ash Flanders, Reuben Kaye and Michelle Brasier, just to name a few. All masters in their craft with insane writing skills I can only dream of.
What does the MICF mean to you?
This is my first MICF as a performer and I am so thrilled to be a part of this festival. This is the best time of year to be in Melbourne. Everyone involved from the artists to the front of house staff to the ticketing team contribute to making this massive festival the best comedy festival in the country. MICF to me means community, comedy and a whole lot of silly.
What is the funniest thing that has (so far) happened to you?
During a show in the first ever season of Underwire a man in the audience took it upon himself to loudly sing along to one of the songs I was performing, which is strange but I suppose I usually wouldn't have minded. However, he may have been missing the point as the purpose of that song was to point out how creepy and inappropriate it is as it depicts preying on a teenage girl. I think he was just innocently enjoying an old classic but it did provide us many giggles throughout the rest of the season.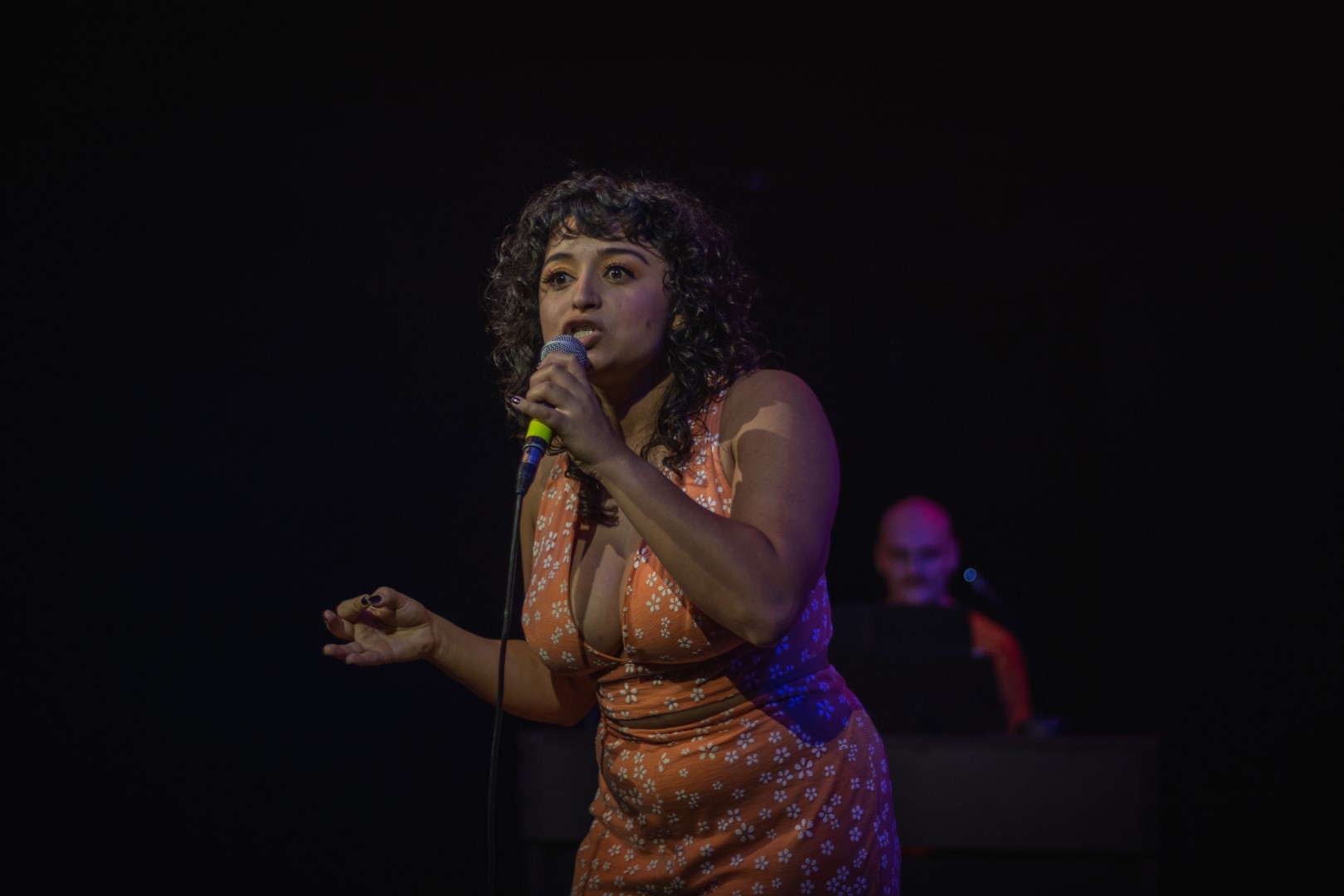 If you could catch up with two comedians from anywhere or any time at a pub, who would they be and why?
Ooooft, that's a hard one. I think I'd have to say Fran Drescher and Lucille Ball, classic female comedians who practically raised me and paved the way for so many funny women. But, I'm also so lucky to be surrounded by so many stellar local comedians both emerging and established throughout MICF.
Photography Credits – Live Shots: Olivia Fiorita / Promo Shots: William Boyd
https://www.comedyfestival.com.au/2023/shows/underwire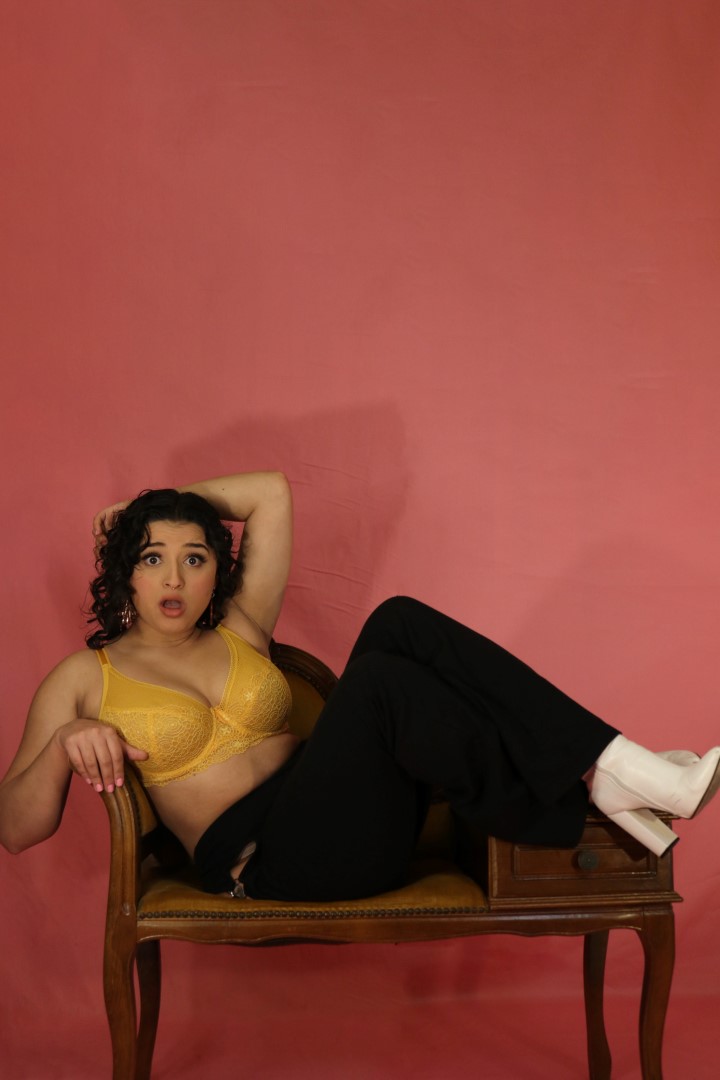 Gemma Caruana Underwire
You know the saying "you can't have too much of a good thing"? Well, that's bullsh*t. For as long as she can remember, Gemma has been identified by two big things… her incredible sense of humour and her massive jugs. Come and see her sing and dance her way (in a very supportive bra) through the pubescent rollercoaster that led to her having breast reduction surgery.
Was it the ungodly weight of the breast tissue, or the weight of societal expectations put on women that made Gemma say, "enough is enough"? Tits, womanhood and hereditary burden, this (now) well-proportioned Maltese titan of comedy and song will guide you through what it means to be cursed by what so many others desire.
A comedy cabaret directed by powerhouse emerging director Sarah Frencham, Underwire is a captivating hour of storytelling that is sincere, sexy and stupid, and isn't afraid to get into the nitty-gritty of having overgrown titties.
After the roaring success of its Melbourne Fringe season in 2022, Mover's Call Theatre Company is bringing Underwire to Melbourne International Comedy Festival, a show that took her whole life to grow, then chop off.
'Tightly focused, urgent and often boisterously funny.' The Saturday Paper
'An overall spectacular debut from a new comedy voice, Underwire is not to be missed.' Theatre Travels
'A masterclass in cabaret writing and performance.' You Should See It Melbourne
'Wonderfully funny with excellent comedic timing, Caruana has a face for cabaret.' Theatre Travels
'Caruana comes across as a force of nature.' The Saturday Paper
'Gemma Caruana is perhaps one of the funniest, wittiest and talented cabaret performers in Melbourne.' You Should See It Melbourne
'This festival gem earned an all resent standing ovation and is absolutely not to be missed.' Chuck Moore Reviews About
'The definition of "word of mouth must see".' Chuck Moore Reviews About
'This is a show that deserves a sellout crowd every night. If you love to laugh – this show is for you, if you love live theatre – this show is for you, if you have breasts – This show. Is. For. You.' You Should See It Melbourne
Artist Information:
Lead Artist – Gemma Caruana (She/Her)
Hailing from Tandanya/Adelaide, Gemma Caruana is a Queer creative artist of Maltese heritage currently based in Naarm/Melbourne.
She earned her BA in Music Theatre from the Ballarat Arts Academy (Fed Uni) in 2020. She has accumulated many performance credits since graduation and made her directorial debut in 2021, directing and co- producing Fruitcup by Chanda Anderson Prior.
Gemma completed the Class of Cabaret program through the 2017 Adelaide Cabaret Festival, directed by Ali McGregor and Eddie Perfect. During this time she was under the mentorship of internationally recognised cabaret artists including Amelia Ryan and Michael Griffiths. Her first one-woman Cabaret Underwire debuted at the Melbourne Fringe Festival in October 2022 to rave reviews.
Gemma is thrilled to be producing the return season of Underwire under her production company, Mover's Call Theatre Company, which she runs with her closest friends and collaborators, Chanda Anderson Prior and Lachlan Seal.
Musical Director – Connor Dariol (He/Him)
Connor Dariol is an actor, musician and comedian who graduated from Federation University's Arts Academy in 2020. His debut sketch comedy show The Annual Chumsville South North Tavern Inn Open Mic Night, played at Melbourne International Comedy Festival to sold out audiences and was the first production under his company Smelling Good Productions, which he runs in collaboration with his creative partner William Boyd.
Connor was creatively involved in productions for both the Sydney and Melbourne Fringe Festivals in 2022 under Smelling Good Productions, and made his debut as Musical Director in Underwire during its run in the 2022 Melbourne Fringe.
His most recent acting credits include, Thrive: Queer Voices Out Loud by Cheyney Caddy and The Marvellous Life of Carlo Gatti, which played at Theatre Works in 2022 to rave reviews.
Connor performed his debut solo show in the 2023 Adelaide Fringe, Long Play, a comedy lecture full of songs, dissecting the history of recorded music. Long Play is making its Melbourne debut at The Motley Bauhaus during this year's Melbourne International Comedy Festival.
Director – Sarah Frencham (She/Her)
After completing her Bachelor of Music Theatre at Federation University in 2019, Sarah has gone on to work broadly in Melbourne's theatre scene, taking part in workshops, script readings and touring nationally with children's theatre company Alpha Shows in The Little Mermaid. She has also worked as writer and collaborator on multiple revues and cabarets such as Chaos the Cabaret, Mixed Bag Revue and A Manic Pixie Dream Cabaret. Sarah's directing credits include The Dam, The Silent War, [Title of Show], Voyagers (assistant director), The Proposal, A Lovely Day to Be Online (associate director/co-dramaturg). Sarah is passionate about the development of Australian voices and new works and has been thrilled to be returning to her position as director on Underwire.