Events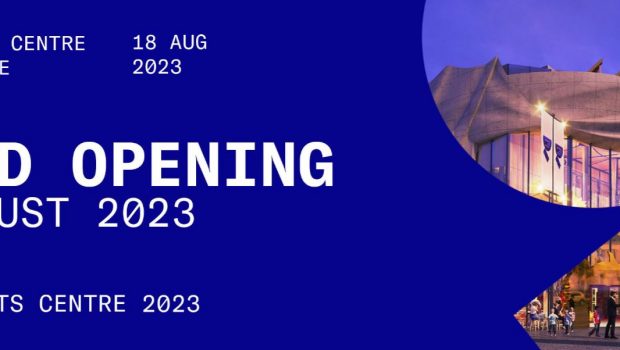 Published on August 18th, 2023 | by Adrian Gunning
Geelong Arts Centre heralds a new era with epic Grand Opening
Geelong Arts Centre is thrilled to welcome visitors to the eagerly awaited grand opening of its transformed Little Malop Street building, marking a significant milestone after more than four years of visionary design, construction, and collaboration.
Throwing open the doors from August 19, this $140 million redevelopment project, backed by the Victorian Government, welcomes a new era of creativity, culture, and entertainment for the region.
The Geelong Arts Centre Grand Opening Festival promises an exhilarating lineup of talent that will captivate audiences and bring a burst of excitement to Geelong's cultural landscape.
After many years of community and stakeholder consultation, the design of the Geelong Arts Centre Little Malop Street Redevelopment has been an extraordinary collaboration.
Coming together as co-designers, Geelong Arts Centre, ARM Architecture, Wadawurrung Traditional Owners Aboriginal Corporation and the wider First Nations community have worked together to welcome Country into the very fabric of the design and found opportunities for deep collaboration.
Please find attached a copy of the media release with detailed information. A suite of media assets including venue and talent imagery, video footage, and soundbytes can also be found here. Talent interviews may be available upon request.
Geelong Arts Centre is a celebration of artistic excellence and is deeply committed to enriching the whole region. As Geelong Arts Centre embarks on this exciting new chapter, they are dedicated to providing access to inspirational arts experiences, nurturing creativity, and creating community.