Games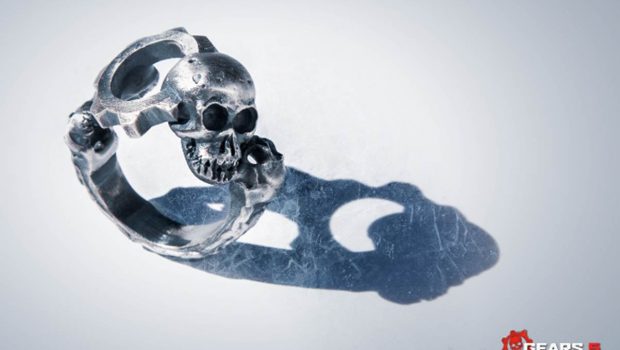 Published on September 6th, 2019 | by Admin
Gears fans assemble: Xbox ANZ create limited-edition Gears 5 inspired jewellery  
As gamers around Australia prepare to lift their Lancers for the launch of Gears 5, Xbox ANZ has revealed an exclusive range of bespoke unisex jewellery inspired by the iconography of the fan-favourite franchise.
Crafted by fire and cast in ice-cold silver, Australian designer, Jason Moss, took inspiration from the mysterious Locust necklace owned by Gears 5's lead protagonist, Kait Diaz, to create a limited edition ring and pendent design that any COG would be proud to wear.
Most famous for his custom creations, some of the world's most recognized celebrities wear Moss' work, including recent Rolling Stones cover artist, Harry Styles. Designed in his trademark style, these handmade creations reflect the visual themes of the fire and ice locales from the game while leaning into the aesthetic of one of gaming's most acclaimed sagas.
The pendant pays homage to the iconic Gears COG tag and the trials and tribulations faced by our heroes. Featuring a split Crimson Omen interweaved on a chain necklace, the piece is weighted like the expectations placed on the Gears shoulders to save humanity.
The ring sees an entangled Crimson Omen take centre stage. It features a complex design reflective of the unanswered questions of Kait's bloodline, and the tensions bubbling under the surface as the squad fights off the Swarm and learns about her past.
Encased in a chamber emblazoned with each piece's production number, only 100 of each design have been created. Gears 5 fans around Australia can visit the Xbox ANZ Facebook today for more information on how to claim a piece of history for themselves.
"We know that fans of Gears are loud and proud when it comes to their passion for the franchise, and we wanted to create something that would allow them to showcase their pride every day. With so many complex themes weaving throughout the Gears universe, Jason Moss with his experimental, raw style was the perfect artist to bring this collection to life." says Tania Chee, Xbox Lead for ANZ.
Xbox Game Pass and Xbox Game Pass Ultimate subscribers can play the highly-anticipated title as part of their monthly subscription from today. Xbox Game Pass Ultimate includes Xbox Live Gold and unlimited access to over 100 high-quality console and PC games. New members can subscribe for just $2 for the first two months, then $15.95 thereafter. Gears 5 is also available at the Microsoft Store and other retailers in Australia from 10th September (RRP AU$99.95).
Join the conversation on Facebook, Twitter and Instagram with #Gears5.