Games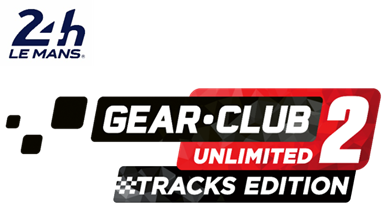 Published on June 4th, 2020 | by Adrian Gunning
Gear.Club Unlimited 2 – Tracks Edition launches in August!
Microids and Eden Games are delighted to announce the upcoming release of Gear.Club Unlimited 2 – Tracks Edition, available for the Nintendo Switch on August 27th. This new edition will include the renowned track from the 24 hours of Le Mans alongside some new legendary race cars! Gear.Club Unlimited – Tracks Edition will include all the content available in Gear.Club Unlimited 2 and will focus on a racing experience closer to a real motorsport competition: pit stops, tires, fuel management, and race strategy.
On top of the already available tracks, players will be able to take on the challenging circuit of the most prestigious racing event: the 24 hours of Le Mans! From the qualifying session to the race strategy, racers will have to perform in every compartment to finish on the podium.
Only the very best will have what it takes to finish first and win the legendary Ford GT40 MK I, winner of the 1968 and 1969 editions of Le Mans. No less than 4 other racing cars are joining Gear.Club Unlimited's roster: Nissan GT-R LM Nismo, Porsche 919 Hybrid, Mercedes AMG GT3 and Bentley Continental GT3-R. Also note that 13 of the cars already present in GCU2 will get their "motorsport" version in this new edition.
Gear.Club Unlimited 2 – Tracks Edition Content:
All previously released Club Unlimited 2 content including the following DLCs: Packs Arrows, Checker, Hazard and Wings
The DLCs Gear.Club Classics and Ace of the Road
A brand new campaign
5 new tracks, including the famous 24 Hours of Le Mans circuit
5 new cars built for motorsport and 13 cars prepared for the  «Endurance Championship» campaign
A new time attack mode. Challenge the fastest racers in the world and get your name on the leader board! – Every combination track/car will have its very own leader board.