Games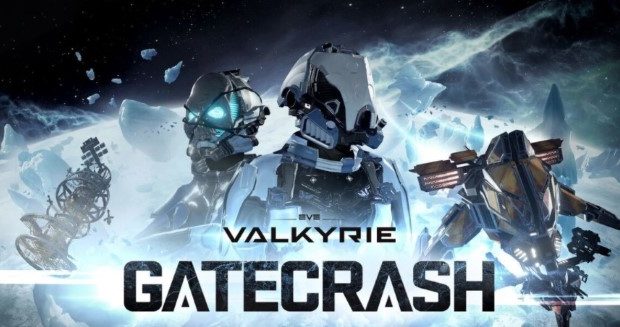 Published on December 6th, 2016 | by admin
Gatecrash Update coming to EVE: Valkyrie on 7th December
Third Free Update Brings New Map, Gameplay Features, Customization Options and PlayStation®4 Pro Enhancements to Valkyrie Pilots
This week on Wednesday 7th December, CCP Games will release "Gatecrash," the third major update for EVE: Valkyrie – the virtual reality space combat shooter set in the EVE universe. This cross-platform update will be free to all owners of EVE: Valkyrie on Oculus Rift, PlayStation VR and HTC Vive.
Gatecrash introduces new gameplay features, a pilot customisation system and the multiplayer Gateway map with its stunning icy visuals, located around an unfinished warp gate in the Outer Rim. PS4 Pro players will also benefit from the enhanced visuals and improved performance enabled by the Gatecrash update.
Gatecrash was first revealed yesterday on the official livestream for PlayStation Experience 2016 by Lead Designer Andrew Willans. A recording of that livestream can be found here: https://youtu.be/ZwlO7dMKck0
A new video exploring the Gatecrash update and its unique features can be found via https://youtu.be/qMVRNWmo5Kk.
Central to the EVE: Valkyrie Gatecrash update is the exciting new multiplayer map, Gateway, which offers incredible variety and beautiful visuals, such as ice asteroids and a unique, structure-based layout. Gateway provides unique gameplay compared to other maps as pilots are catapulted from one end of the map to the other by warp points. Who knows where the warp gate is pointed or why Frostline corporation ships still circle it?
In addition, the new pilot customisation system allows pilots to personalise their appearance by choosing from a range of new helmet and suit designs. From the subdued to the outrageous, all are available using in-game currency.
The Gatecrash update also brings increased resolution, dynamic shadows, improved particle effects, and improved loading times for PS4 Pro owners. PS4 Pro players can look forward to enhancements coming in future updates as well.
Further substantial updates are also in development for all Valkyrie pilots. More information about EVE: Valkyrie can be found at http://www.evevalkyrie.com/.