Hardware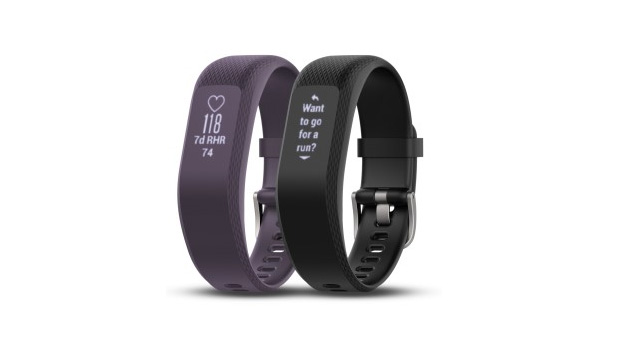 Published on April 14th, 2017 | by Admin
Garmin vívosmart 3 Brings Firstbeat Fitness and Stress Tracking to Everyone
Yesterday, Garmin International, inc. announced the vívosmart 3, the latest addition to their popular vivo series health and fitness trackers. The vívosmart 3 relies on Firstbeat technology to deliver high-end fitness monitoring tools, like automatic VO2max fitness level detection with a new interpretation, Fitness Age, accurate Calorie Counts, and for the first time All-day Stress tracking. The result is a stylish, ultra-slim device capable of delivering truly personalized insights for better health, fitness and performance.
"Health conscious customers are becoming more interested in the meaning behind their activity stats," said Dan Bartel, Garmin vice president of worldwide sales. "As in, I like seeing the data, but how does it correlate to my overall wellbeing? With its new fitness and wellness monitoring tools that tell you things like fitness age and stress level, the vívosmart 3 is able to provide users with those answers, and that is a game changer for the activity tracker industry."
Since 2013, Firstbeat's automatic VO2max fitness level detection technology has been onboard Garmin's high-end Forerunner & Fenix devices, giving users a valuable tool for viewing their current fitness level and monitoring changes as they occur. The vívosmart 3 brings this feature to Garmin's lifestyle oriented vivo series for the first time and introduces Fitness Age, a new interpretation of your VO2max that places the feedback in a more relatable context.
"The vívosmart 3 not only gives you information about daily life, but can even change how you think about health, fitness and stress," said Aki Pulkkinen Firstbeat head of consumer products. "One of the challenges is taking metrics, like VO2max, that are well-known in performance circles and showing how they can benefit a broader audience. Even more revolutionary are the insights users will gain with 24/7 stress monitoring. We look past simple heart rate data to unlock and reveal what is happening inside your body. This is where technology catches up with science and gives people something truly useful."
Wellness monitoring takes a significant step forward with vívosmart 3 with the debut of All-day Stress monitoring, which relies on Firstbeat's analysis of heart rate variability data. By analysing beat-to-beat changes in heart rate function Firstbeat is able reveal the interplay between the sympathetic and parasympathetic branches of the autonomic nervous system as they work to meet the demands of life. As a result, moments of stress and rest throughout the day are revealed and can be used to see the specific impact of experiences and environmental factors. In turn, this information becomes a guide for understanding lifestyle decisions and promoting the type of balance that supports enhanced personal well-being.
This same type of HRV analysis provides the foundation for the Firstbeat Lifestyle Assessment, a professional-grade health and wellness tool frequently utilized in corporate health programs. Over the past decade, Firstbeat has performed over 200,000 Lifestyle Assessments worldwide. Experience and data collected along the way proved vital to ensuring that this type of advanced analysis was robust and ready for the challenges of daily-wear consumer products like the vívosmart 3.
The vívosmart 3 also ensures wearers receive accurate estimates of the number of calories burned throughout the day and during activities with the help of Firstbeat's heartbeat-based energy expenditure algorithm.