Events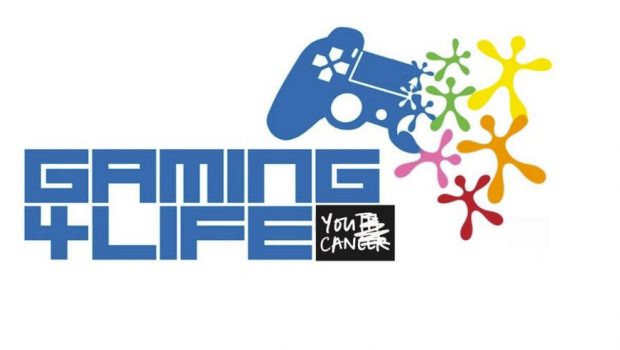 Published on November 1st, 2021 | by Adrian Gunning
GAMING4LIFE charity stream event kicks off today
The gaming industry have rallied around Sony Foundation's GAMING4LIFE charity stream event which kicks off today and runs until November 30. Sony Foundation is excited to release theGAMING4LIFE stream schedule, announce incredible money-can't-buy prizes for audiences to win, and an opportunity for Melbourne creators to stream live from Australia's biggest video games venue, Fortress Melbourne.
The GAMING4LIFE stream schedule for the month of November can now be accessed here.Creatorsright around Australia are calling upon their audiences to tune into their GAMING4LIFE Charity Streams taking place between November 1 – 30. Their combined efforts aim to raise $50,000 to fund 500 nights of accommodation for regional youth cancer patients that must travel to a city hospital for treatment as part of Sony Foundation's 'You Can Stay' program.Audiences who donate $20 or more also have the chance to win a PS5, generously donated by Sony Interactive Entertainment.
Fans ofTony Hawk, Gran Turismo or Australia's largest esports organisation ORDER, have the chance to win exclusive, money-can't-buy prizes that are now up for grabs on Sony Foundation's Bid2Givewebsite. Tickets for the chance to win start at $10 each with the raffles closing at the end for the November Stay tuned for more prizes to be released soon.
Fortress Melbourne, Australia's biggest video game venue, wants to ignite the spirit of gaming in everyone. To this end, they are offering any registered GAMING4LIFE creator the opportunity to broadcast from their purpose-built Streaming Pods for free, after they reopen on November 5th[1]. These charity streams will also be hosted on Fortress Melbourne's Twitch channel.
Sony Foundation's 'You Can Stay' program provides 15 – 25-year-old regional youth cancer patients and their families with accommodation at a Quest serviced apartment near their city hospital at no cost.  Every $100 raised during GAMING4LIFE will fund one night of emergency accommodation for a young person with cancer.
Sony Foundation CEO Sophie Ryan, said, "Our You Can Stay program is a lifeline for regional youth cancer patients and their families, particuarlyduring this pandemic to ensure they can access cancer treatment in the city in safe surroundings. We are incredibly grateful for all creators and streamers who will commit their time and energy to help raise funds, so we can keep these families together and reduce the financial and emotional stress that can come from having to travel far from home for cancer treatment."
Streamers are encouraged to still register and take part at any time during November.
GAMING4LIFE is made possible by the generous support from official partners including; Sony Interactive Entertainment, Sony Electronics, ORDER, Click MGMT and Five by Five Global.
For information on prizing and event details:
[1] Subject to availability at the time of booking and must share Gaming4Life Tiltify registration.