Games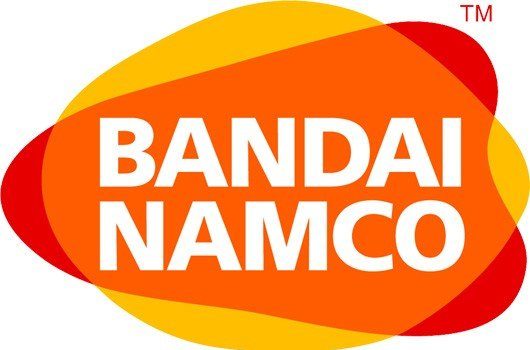 Published on August 20th, 2019 | by Admin
Gamescom 2019 media summary from Bandai Namco Entertainment
LITTLE NIGHTMARES II creeps on to PlayStation 4, Xbox One, Nintendo Switch and PC
Return to the disturbing and suspense-filled world of Little Nightmares as BANDAI NAMCO Entertainment Europe today announces the next instalment in the much-acclaimed franchise, LITTLE NIGHTMARES II.
Visit our website for the full information
Trailer: https://youtu.be/MlX3kh1Y7Cg
The full Cell Saga confirmed for DRAGON BALL Z: KAKAROT
Announced today, we're pleased to reveal that the Cell Saga will be included within upcoming Action-RPG, DRAGON BALL Z: KAKAROT, coming to PS4, Xbox One and PC in Early 2020.
Fans both new and old will be able to relive the full Cell Saga, from the arrival of the Androids on earth, to the Cell Games, including all of the jaw-dropping and high-octane battles in-between, playing as Goku, Vegeta, Gohan and more.
Please see below for an all new trailer, and screenshots, that details the action to come and reveals further RPG mechanics from across the game's different areas.
Trailer: https://www.youtube.com/watch?v=Ze9NjpTpJKE
CODE VEIN demo coming 3rd September 2019
A demo for CODE VEIN will be released 3rd September on PS4 and XBOX One. In this demo, players will be able to create their own character, explore the start of the game, and dive into the first part of "The Depths", a challenging dungeon that will test any Revenant's mettle.
CODE VEIN will be released for PlayStation 4, XBOX One and PC on September 27, 2019.
Trailer: https://youtu.be/bM2XLZdYW4w
First gameplay trailer for ONE PIECE: PIRATE WARRIORS 4
ONE PIECE: PIRATE WARRIORS 4 will elevate the genre to new heights with a brand new graphical engine, new epic boss battles and the biggest roster of the whole series.
Fans of the franchise will experience first-hand the original story of the Straw Hat Crew, including the most recent Whole Cake Island arc – which follows the crew in their quest to retrieve Sanji from one of the most dangerous, and largest, pirates – Big Mom.
Also revealed today are six new playable characters joining Luffy:
Jimbei
Sanji Vinsmoke
Ichiji Vinsmoke
Niji Vinsmoke
Yonji Vinsmoke
Reiju Vinsmoke
Trailer: https://youtu.be/4Wyc4gijBvE
The Dark Pictures: Man of Medan – 'The Anthology Begins' trailer
Ahead of the release of the first game, Man of Medan, on 30th August, take a look at our newly released trailer teasing at the urban legends behind each game in the Dark Pictures Anthology.
Our first urban legend, the story that the Man of Medan is based upon, is of the SS Urang Medan, a Dutch Freighter disappearing in 1947, with all crew reported dead. Man of Medan makes its own interpretation of those events that players can unveil throughout the game.
Trailer: https://youtu.be/kONtHa6Pkwk
Saitama enters the battle in new gameplay trailer for ONE PUNCH MAN: A HERO NOBODY KNOWS
Today's trailer displays ONE PUNCH MAN: A HERO NOBODY KNOWS' Free Battle Mode where players will fight in teams of up to 3 characters. The goal will be to defeat each enemy combatant, whilst selecting the right character at the right time to stand as the victor.
In order to harness Saitama's insane strength, the game will also introduce a unique concept in this mode – The Hero Arrival System.
Players will have to meet a number of criteria if they want to play as the strongest hero. In order to make Saitama selectable, they will need to choose two fighters first. When the fight begins Saitama's team will have to survive until his arrival despite the numerical disadvantage. Combos or perfect guards will remove time on the counter. When the Caped Baldy finally enters battle, one punch should be enough to pacify any situation!
Three additional characters have also been confirmed to be part of the final roster, respectively 2nd, 3rd and 4th of the S-class ranking:
Terrible Tornado: An Esper wielding psychic powers capable of crushing displays of power.
Silverfang: Beneath his old man appearance lies a seasoned martial art expert.
Atomic Samurai:  He is regarded as Earth's best sword master and one of the strongest heroes, even within the S-rank class.
Trailer: https://youtu.be/8Co6-oryLFY
Four lucky fans to design new costumes for upcoming title SWORD ART ONLINE Alicization Lycoris
Fans of the series will have the opportunity to put their creativity to the test and imagine a costume design for Kirito or Alice. One winner per region will be chosen and will see their idea come to life! Please find more information about the specifics of the contest on the official website: Here
Also released today is the latest trailer for SWORD ART ONLINE Alicization Lycoris featuring the original heroine created specifically for the game – Medina Orthinanos
Trailer: https://youtu.be/U8y4zbt9NHo
TOKYO GHOUL:re CALL to EXIST confirmed to launch on 15th November 2019 for PlayStation 4 and PC
Please find a new trailer to announce the release date below.
Based off the popular horror manga, TOKYO GHOUL: re CALL to EXIST is the first video game of the franchise to come to the west, uniting the characters from TOKYO GHOUL, TOKYO GHOUL √A and TOKYO GHOUL:re.
Trailer: https://youtu.be/YRsnhQ-2An0
TEKKEN OSTs are now on iTunes, Spotify, Apple Music and more.
Music from more than 20 years of TEKKEN is now available across iTunes, Spotify, Apple Music and YouTube Music, including all game soundtracks from TEKKEN 1 through 7.
TEKKEN 7 Season Pass 3 will be coming soon, including the first announced characters Zafina and Leroy Smith.