Games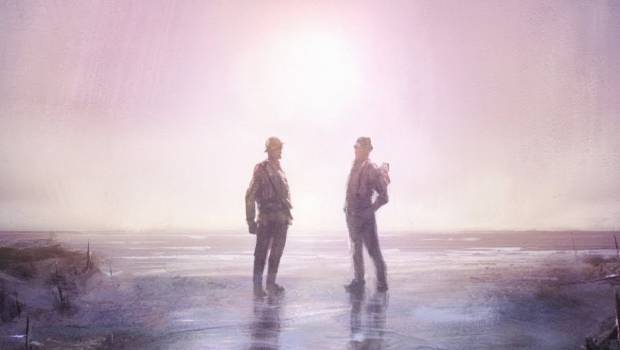 Published on August 21st, 2018 | by Admin
GAMESCOM 2018: 11-11: MEMORIES RETOLD STORY TRAILER REVEALED
Cologne, GERMANY – August 21th, 2018 – BANDAI NAMCO Entertainment Europe has released the first story trailer for upcoming WW1-set narrative adventure, 11-11: MEMORIES RETOLD.
Click here to watch new story trailer: https://youtu.be/wmoW52mQTMA
The game, created in conjunction with the Oscar-winning studio Aardman and DigixArt, brings to life the story of both sides of WW1 – 100 years after it's conclusion. The new trailer, revealed today, introduces the two key characters of the game, Kurt and Harry, set amongst the backdrop of the tense, cramped trenches.
Kurt, a German soldier played by International Emmy-nominated actor Sebastian Koch, is a father, only on the front-lines after signing up to look for his son, missing in action. While Harry, a Canadian played by multi-award winning actor Elijah Wood, has arrived on the frontline as a photographer, only to discover the harsh realities of war on the frontline. The game's plot revolves around these two playable characters, their companions, and their connection to each other as players tackle this moving, narrative adventure.
Developed by Aardman and DigixArt, players will experience two sides, both at the front and the rear, of a complex historical event – in a war game that stands for peace. Inspired by true events, the story of 11-11: MEMORIES RETOLD is brought to life using an innovative artistic technique that creates playable characters as if within a painting.
11-11: MEMORIES RETOLD is also now available to pre-order digitally from the Bandai Namco Europe online store here http://store.bandainamcoent.eu/w/11-11
The emotional journey will start on November 9th, 2018, when 11-11: MEMORIES RETOLD will release on PlayStation®4, Xbox One and PC. To know more about BANDAI NAMCO Entertainment Europe's other products go to: https://www.bandainamcoent.eu or follow us on Facebook at https://www.facebook.com/BandaiNamcoEU or join the conversation on Twitter at https://twitter.com/bandainamcoeu.