Games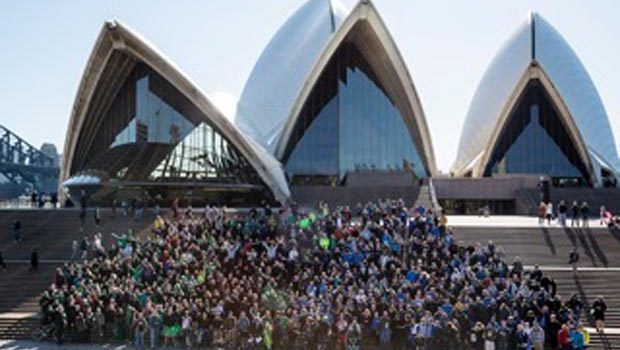 Published on June 27th, 2016 | by Admin
Gamers Travel from as Far as Germany as Over a Thousand Ingress Players Converge on Sydney
Saturday, June 25, over a thousand gamers converged on Sydney, Australia to take part in the latest Aegis Nova series of battles in Niantic's Augmented Reality game, Ingress.
Gamers from each faction within the Ingress game, Enlightened and Resistance, made to trek to Sydney from all around Australia and even from overseas, including participants from Germany and New Zealand. After running virtual battles all across Sydney, it was the Enlightened faction that won they day, to add to wins for their faction taking place in other cities around the globe including Kuala Lumpur, Moscow, San Diego, Calgary and Salt Lake City. These victories extended their lead in the Aegis Nova series to 17 points to 7 over the Resistance.
Archit Bhargava, Product Marketing Lead at Niantic said "The event in Sydney was a great success with over a thousand Ingress gamers coming together to battle it out in the current Aegis Nova story. Players from all over Australia came along, as well as gamers from countries overseas including New Zealand, Germany, and China –  it's amazing to see such commitment. As it is, I must congratulate the Enlightened faction who won on the day, but acknowledge a well fought fight by the Resistance. The Aegis Nova battle is not over yet though, with the final showdown scheduled to occur in Tokyo in July 16th. Good luck to both sides, and we will announce the locations of the future events shortly."
Ingress uses GPS technology to allow players to move through and explore the world around them via the discovery of local art, landmarks and places of interest. Downloaded more than 15 million times worldwide, in 2015 the game inspired people from 200+ countries to walk more than 258 million KMs and live healthier, more active lifestyles while encouraging them to foster long-lasting friendships around the globe. While we won't be able to show you Pokemon GO, the Ingress event in Sydney can give you a sense for how Pokemon GO will encourage fans to search the real world to catch and discover Pokemon when it launches later this year.