Games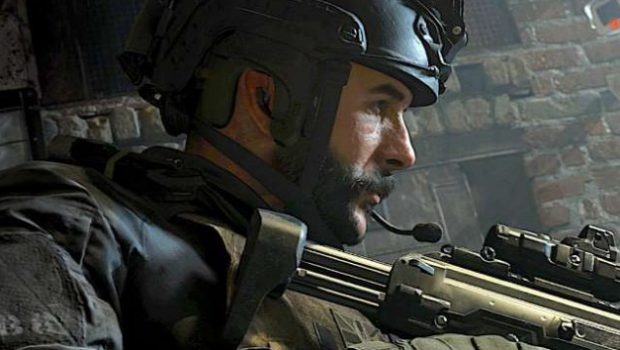 Published on July 12th, 2019 | by Admin
Gameplay Reveal Coming for New Call of Duty Multiplayer
July 12, 2019 – A new generation of Call of Duty® multiplayer is coming.  Mark your calendars for Friday, August 2, when Activision and Infinity Ward will reveal the multiplayer universe of Call of Duty®: Modern Warfare®.  Recently named "Best Online Multiplayer" by Game Critics Awards Best of E3 2019, Modern Warfare multiplayer delivers a game-changing online experience.
As players enlist in the heart-racing Modern Warfare story, multiplayer continues the experience as players head online into the ultimate playground for the global balance of power.  Featuring unified progression across modes, Modern Warfare seeks to unite the community with plans to support cross-play across platforms and the removal of the traditional season pass in order to deliver a greater mix of more free maps, content and community events post-launch.
Moments ago, fans got the first glimpse of the game's new 2 vs. 2 Gunfight mode, which is only a fraction of the full, online multiplayer experience in Modern Warfare.  Shown live on Twitch, Gunfight delivers a new level of quick-action, close-quarters duo-based combat that is a blast to play and to watch.
Tune-in August 2nd to Twitch.tv/CallofDuty for the full reveal of the Modern Warfare Multiplayer Universe and deep look at gameplay coming to fans at launch.  In the meantime, fans can follow latest information on Call of Duty: Modern Warfare's multiplayer on @CallofDuty and @InfinityWard on Twitter, Instagram and Facebook.
Call of Duty: Modern Warfare is scheduled for release globally October 25th on PlayStation 4, Xbox One, and PC. Call of Duty: Modern Warfare is published by Activision, a wholly-owned subsidiary of Activision Blizzard (NASDAQ: ATVI) with development led by award-winning developer, Infinity Ward.