Books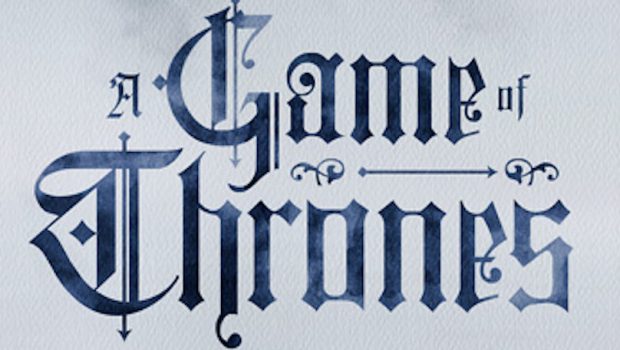 Published on September 30th, 2016 | by admin
A Game of Thrones: Enhanced Edition launches exclusively on iBooks for iPhone, iPad & Mac
In celebration of the 20th anniversary of A Game of Thrones (HarperVoyager), George R. R. Martin's worldwide bestselling book, A GAME OF THRONES: ENHANCED EDITION is now available exclusively on iBooks at apple.co/gameofthrones.
A GAME OF THRONES: ENHANCED EDITION gives fans the ultimate reading experience, incorporating a world of additional content that enriches and enlivens Book One in George R. R. Martin's A Song of Ice and Fire series; Books Two through Five will follow in the coming months. Readers can delve deeper into the history of some of the great houses of Westeros and stay on top of the epic storylines through enhanced content, including:
• Gorgeous new covers
• Interactive character maps
• Detailed annotations
• Character journeys and timelines
• Family trees and histories
• House and sigil summaries
• Stunning illustrations
• Extensive glossary of important terms
• Audio clips narrated by actor Roy Dotrice
"We're now entering a new period in the history of publishing," said author George R.R. Martin. "The digital book gives readers the ability to experience all this rich secondary material that had not been possible before. These enhanced editions available only on iBooks include sigils and family trees and glossaries. Anything that confuses you, anything you want to know more about, it's right there at your fingertips. It's an amazing next step in the world of books."
Another exciting announcement for fans is the inclusion of an excerpt from the highly anticipated Book Six in the series, The Winds of Winter.
Availability
A GAME OF THRONES: ENHANCED EDITION is available exclusively on iBooks in English in the UK, Ireland, Australia and New Zealand via HarperVoyager. A GAME OF THRONES: ENHANCED EDITION is also available in English in Argentina, Austria, Belgium, Bolivia, Brazil, Bulgaria, Canada, Chile, Colombia, Costa Rica, Czech Republic, Denmark, Dominican Republic, Ecuador, El Salvador, Estonia, Finland, France, Germany, Greece, Guatemala, Honduras, Hungary, Italy, Japan, Latvia, Lithuania, Luxembourg, Mexico, Netherlands, Nicaragua, Norway, Panama, Paraguay, Peru, Poland, Portugal, Romania, Slovakia, Slovenia, Spain, Sweden, Switzerland, US and Venezuela. Enhanced Editions of Books Two through Five in George R. R. Martin's A Song of Ice and Fire series are available for pre-order.