News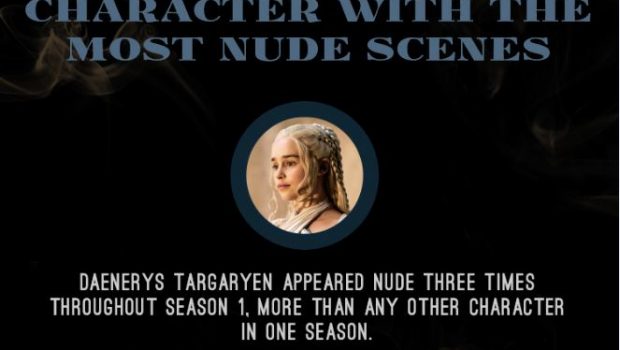 Published on April 21st, 2016 | by admin
Game Of Thrones: Character nudity & sex count
To celebrate the next season of Game of Thrones, check out this clever infographic of character nudity and sex count from all five seasons!
Season 1 was by far the sexiest, with nine sex scenes, compared to six in Season 4, five in Season 2 and only two in Season 3.
The Lannister reign supreme in the sex department, with Jamie and Cersei leading the way with six sex scenes between them.
Game of Thrones is very heavy on female nudity, with a whopping 60 female breast appearances compared to only two penis appearances.