Games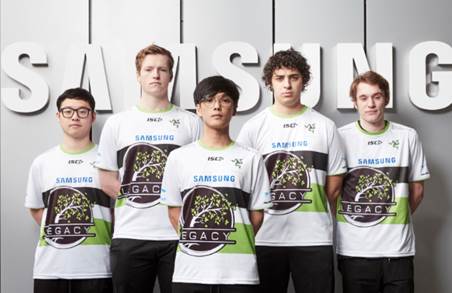 Published on February 23rd, 2018 | by Admin
Game On! Samsung Partnership to Give Legacy Esports a Competitive Edge
SYDNEY, Australia – February 23, 2018 – Samsung Electronics Australia has today announced a new partnership with Legacy Esports, one of Australia's most successful esports organisations.
As Legacy's exclusive memory and monitor partner, Samsung will supply high-performance 960 EVO Series NVMe M.2 SSDs and 24-inch CFG70 Curved Gaming Monitors, giving the team a competitive edge across games as varied as League of Legends, Counter-Strike: Global Offensive, Overwatch, Rocket League, Smite, StarCraft II and Super Smash Bros.
The partnership will see Samsung's logo appear on Legacy's game day jerseys and merchandise, as well as the team's High Performance Centre in Adelaide.
"Following the International Olympic Committee's recent acknowledgement of esports, we're seeing an evolution in how people define sport in the 21st century," said Matt Nelson, Business Unit Manager – Samsung Brand Memory.
"The rising popularity of esports in Australia has been incredible to watch, and we can't wait to go on the journey with Legacy's team this year. With the addition of Samsung's leading SSDs and gaming monitors to their setup, we can't wait to see how they use our technology to their advantage."
With the Adelaide Crows having acquired Legacy Esports in May 2017, the Crows' Chief Operating Officer, Nigel Smart, said the partnership with Samsung was a significant milestone for esports in Australia.
"Having a technology brand as innovative as Samsung in Legacy's corner will certainly help the team take their performance to the next level. This partnership will help raise awareness of esports in Australia and we look forward to celebrating Legacy's future wins with Samsung."
For the latest on Legacy Esports visit the team's website.