Films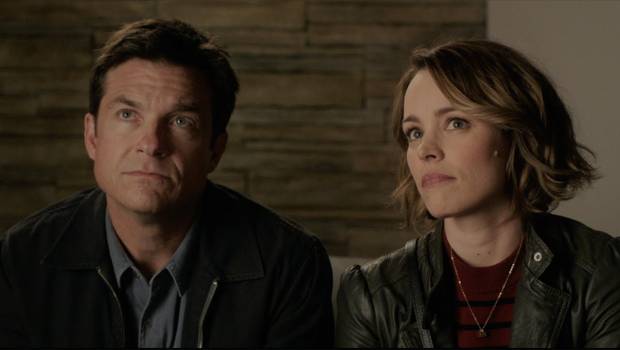 Published on March 9th, 2018 | by Damien Straker
Game Night – Film Review
Reviewed by Damien Straker on the 9th of March 2018
Roadshow presents a film by John Francis Daley and Jonathan Goldstein
Produced by John Davis, Jason Bateman, John Fox and James Garavente
Written by Mark Perez
Starring Jason Bateman, Rachel McAdams, Billy Magnussen, Sharon Horgan, Lamorne Morris, Kylie Bunbury, Jesse Plemons, Michael C. Hall and Kyle Chandler
Music by Cliff Martinez
Cinematography Barry Peterson
Edited by Jamie Gross, Gregory Plotkin and David Egan
Running Time: 100 minutes
Rating: MA15+
Release Date: the 22nd of February 2018
The jokes alone make Game Night enjoyable. If one casts aside implausibility and embraces the humour, then this is a success. It helps that the cast give funny, engaging performances that counter the film's ridiculousness. The film is about a couple that met on a trivia night and embraced each other's competitiveness. Jason Bateman and Rachel McAdams play this pair, Max and Annie. In the present day, they're married and host game nights with their friends.
Their friends include a couple named Kevin and Michelle (Lamorne Morris and Kylie Bunbury), who have been together since they were in school, and Ryan (Billy Magnussen) who is a complete fool and has weird conspiracy theories about rich people hosting fight clubs. He also has a new date for every game night. His latest partner is Sarah (Sharon Horgan), a British woman who is far too intelligent for him. The group try to keep their game night secret from Max's weird neighbour Gary (Jesse Plemons, a complete scene-stealer), a strange police officer who obsesses over his wife leaving him.
A far greater concern for Max is the arrival of his over-achieving brother, Brooks (Kyle Chandler). Brooks invites everyone to his luxurious home for a game night. By being ultra-competitive with his brother and determined to beat him, it's impossible for Max to resist the invitation. Annie also urges Max to compete and win after Brooks belittles their house.
Brooks explains that he's arranged for people to invade the game night and that he'll be interrogated. However, a group of real criminals trashes the evening, and capture Brooks. Everyone mistakes this for being part of the game. They compete to be the first couple to rescue Brooks. They also become aware of the real danger he is in and the depth of his corruption.
Game Night is completely preposterous and in dire need of your suspension of belief. For example, it's impossible to believe that the guests could overlook Brooks being pummelled before them. However, the film engages through the volume of comic ideas unearthed in the first quarter. Firstly, it's a hugely fun parody of the hyper-competitive nature of Americans.
It also pokes fun at their secluded nature, such as Max's terrible lies to exclude Gary. Further, each pairing in the group has a different personality, which helps to lightly comment on American relationships. Max and Annie have been failing to have a baby because of the stress of competing, Kevin and Michelle discover a funny secret about their relationship, while Gary's divorce and crack-up underlines the unsettled nature of a quiet suburban neighbourhood.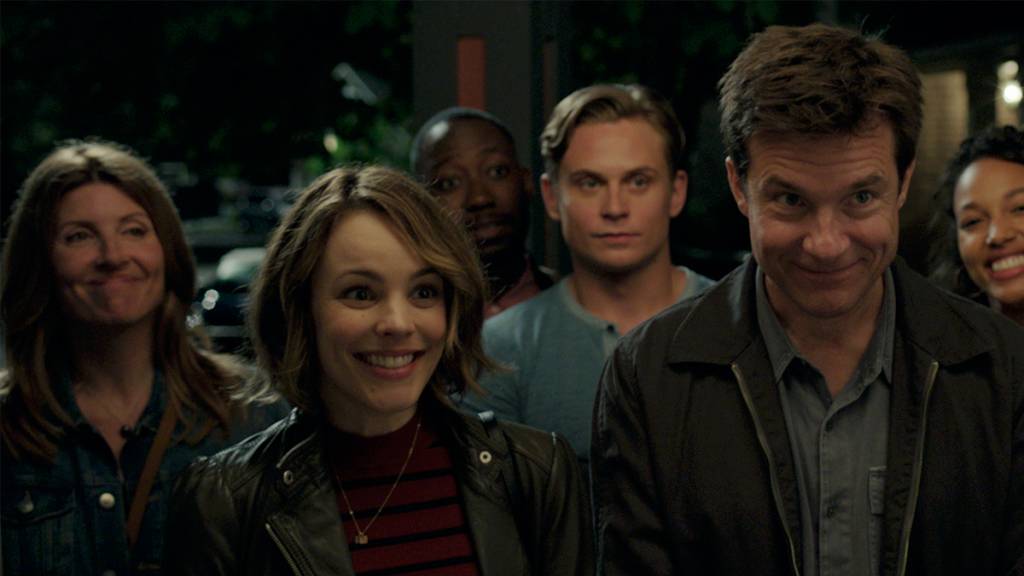 There were similar themes about bullying, surveillance and neighbourhoods in the thriller The Gift (2015), where Bateman starred as a man who bullied someone visiting his house. Game Night feels like a parody of The Gift and the David Fincher thriller The Game (1997), which was also about two brothers caught in an elaborate game that blurred the lines of reality.
While infinitely lighter and more comically charged than these two thrillers, there are still some jumps here, such as a tense shot of Brooks emerging with a kitchen knife. Also, the violence is generally weightier than most comedies. The action scenes are filmed with surprisingly clarity too, particularly the car stunt work, and there's even a creative unbroken tracking shot where an egg is thrown between multiple sets of hands across the various levels of a mansion.
The flow of jokes and quips in Mark Perez's script compensates for the by-the-numbers plotting and silliness. While the movie moves predictably through set pieces and twists that make no sense, the lines and the delivery of the actors are effortlessly funny and witty. There are some genuinely clever gags, such as a moment during a trivia question where Ryan names every single Edward Norton movie except Fight Club (1999), despite obsessing over rich people have their own fight clubs. In another scene, Annie hilariously mimics the diner scene from Pulp Fiction (1994) and shows some goons yoga moves while holding them at gunpoint.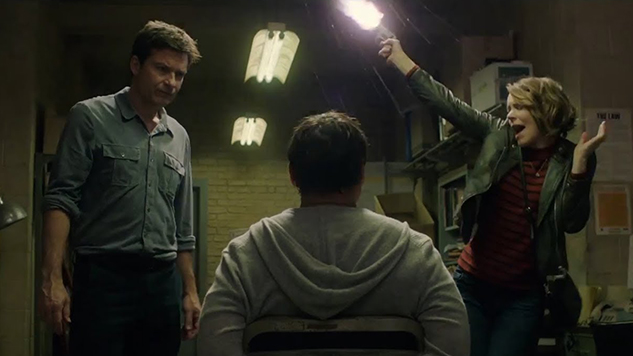 The film distracts us from its ludicrousness and improbabilities because the jokes frequently land and the cast are always likeable. On that level alone, it's quite enjoyable. It's true that the film has predictable rhythms, where people run from one location after another for a McGuffin device and feature in predictable car chases. Yet unlike a lot of mainstream entertainment, Game Night doesn't allow these kinetic elements to overpower the jokes. It's an enjoyable snack, and the guests are good company and don't overstay their welcome during a mostly fun evening.
Summary: It's an enjoyable snack, and the guests are good company and don't overstay their welcome during a mostly fun evening.